RuPaul takes viewers to drag queen heaven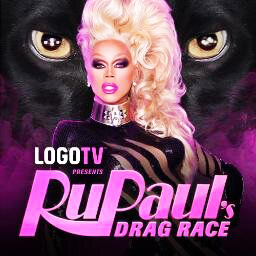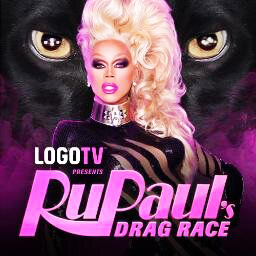 On Feb. 25, America became far fiercer than it's ever been.
With the premiere of its sixth season, "RuPaul's Drag Race" sped into our living rooms with another gaggle of glitter-clad men wearing over-the-top outfits and five pounds of circus makeup.
The competition, which premiered on Logo TV in 2009, pits drag queens against one another in various acting, modeling, singing, dancing and other entertaining challenges to test their "charisma, uniqueness, nerve and talent."
For those unaware of drag culture, "RuPaul's Drag Race" can read as a show glorifying men in dresses; however, the show's creativity proves that it's much more than a Saturday night out in San Francisco. Some competitors have spent years performing as drag queens and they've got the blisters on their feet to prove it.
In its premiere episode, RuPaul stunned audiences everywhere as only seven contestants were revealed to compete. Later on, RuPaul informed viewers that "two big openings are better than one," and announced that the remaining seven queens would appear on the second episode.
In part one of the premiere, RuPaul kept close watch on her first flock of queens as they posed for a photo challenge and then debuted personalized costumes tailored after TV shows such as "Duck Dynasty" and "Dancing with the Stars."
Competitors in the first episode included Adore Delano, also known as Danny Noriega, who competed on the seventh season of American Idol in 2008, as well as Laganja Estranja, the "drag daughter" of "RuPaul's Drag Race" Season 5 contestant Alyssa Edwards.
In the second episode of the Drag Race premiere, the new queens competed in similar challenges to their counterparts, though I must say RuPaul's second batch of cookies was much sweeter than her first.
Part two of RuPaul's premiere featured talents such as veteran queen Bianca Del Rio, whose quick wit and comedic prowess have flourished among the drag community, as well as Australian singing sensation, Courtney Act (pronounced "caught-in-the-act" in her native accent), who was a semifinalist on the Australian version of American Idol in 2003.
Even if drag queens aren't your thing, RuPaul never fails to provide entertainment with ferocity. Audiences of all ages should tune in to LogoTV on Monday evenings to witness the madness of "RuPaul's Drag Race."
Rating: A+