Rose State junior lifeguards claim victory in campus competition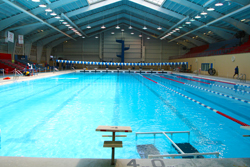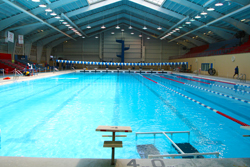 The Rose State swim team came out on top with the most first-place finishes at the first annual Junior Lifeguard Competition that took place July 15 at the OCCC Aquatic Center.
Six teams from area pools participated in this year's event.
"The Junior Guard Teams went head to head in an iron guard relay race, a rescue race, deep water tug-of-war and a simulation event," said Roxanna Butler, recreation and fitness specialist at OCCC.
The teams also worked together to rescue a spinal injury victim, participated in a scanning-and-surveillance exercise, and a question-and-answer game, Butler said.
Every team was very competitive which made for a close finish for first place, she said. The top three teams in the competition were Rose State Wolf Pack with 345 points; Mustang The Team in second place with 305 points and Mustang Yellow Submarines in third place with 302 points.
The OCCC Timberwolves placed fourth with 294 points.
"The Junior Guards are between the ages of 11 and 15 and have not completed the certification class to become a lifeguard," Butler said.
The OCCC Recreation and Fitness Department has Junior Guard classes available and a Junior Guard camp the week of the competition in order to prepare youngsters to compete.
"The Junior Lifeguards did an exceptional job in the competition this year," Butler said. "We plan to increase our marketing efforts to recruit more teams for next year."
According to the Centers for Disease Control and Prevention, drowning is the second leading cause of unintentional death for children ages 1 to 14 years, and the fifth leading cause for people of all ages.
Next year's Junior Lifeguard Competition is scheduled for July 13.