Reviewers on opposing sides regarding 'Perks'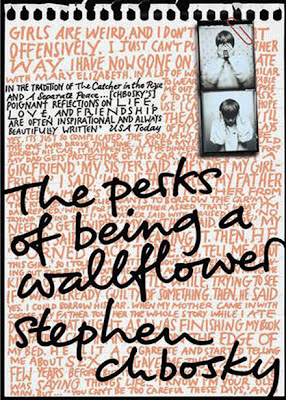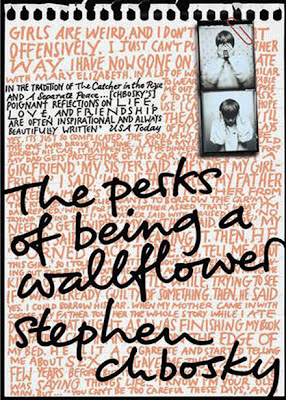 I enjoy reading books after the hype has died down, so I can truly enjoy it without getting sucked into the latest fandom. "The Perks of Being a Wallflower" by Stephen Chbosky has been popular for awhile so naturally, I kept putting reading it on hold.
I spotted the movie one day when I was shopping. Because I strongly believe in reading the book before watching the movie, I purchased the book.
"The Perks of Being a Wallflower" appears to be an emotional and interesting read by first glance. The book had reviews from many different respected book reviewers, and popular magazines and newspapers. It also happens to be on the New York Times Bestseller List.
"The Perks of Being a Wallflower" is written in letter form to an unknown friend of the main character whose name is Charlie. The format definitely takes some getting used to.
The whole book is basically just Charlie whining about his struggles throughout his freshman year of high school. It also describes his childhood experiences that have shaped who he is as a person.
He starts smoking, tries drugs, and hangs out with people who are much older than he and who prove to be bad influences, in my opinion. The book also goes into pretty graphic detail about his sexual exploration, which is not my cup of tea.
When I started reading the book, it really did not hold my attention. However, I kept reading, because I was hoping it would get better. Sadly, "The Perks of Being a Wallflower" did not prove to be a captivating novel.
After finishing the book, I just sat in confusion about what I had read. I did not understand the point of the book and decided there may or may not have been one.
I expected some sort of touching story that all teenagers could relate to or at least hoped for some life-changing quotes. Unfortunately, neither of those things existed.
"The Perks of Being a Wallflower" is nothing special. I would not recommend it.
Rating: C
—Lauren Daniel
Editor
When I was an angsty teenager in 2009, a friend of mine suggested I read "The Perks of Being a Wallflower," so I visited the library in my hometown and borrowed the book.
I was 15 then and I remember reading "Perks" in an empty church building instead of completing a community service project I was assigned.
I've since revisited the somber story written by Stephen Chbosky and, though it may have just been nostalgia for my teenage years, I still found the book as enjoyable now as it was then.
Now, for those of you rolling your eyes and claiming I've bandwagoned the book solely because Summit Entertainment brought it to the big screen with Hermione Granger as the female lead, I'd like to stress that I've never seen the film because the book is always better.
I've often regarded "Perks" as the '90s counterpart to JD Salinger's "Catcher in the Rye," as it has a similar style of storytelling (as well as the same peculiar and suggestive central themes).
It's a small book and quick read, but it's packed with some heavy material.
"Perks" tells the story of Charlie, an observant individual with socially awkward tendencies.
Throughout the book, Charlie befriends Patrick and Sam, and engages in their alternative lifestyle — he attends his first party, experiments with drugs and explores his sexuality.
To some, Charlie's coming-of-age tale might read as dark or unfortunate.
However, though Charlie gains life experience in a non-traditional way, he undergoes quite a bit of personal growth as the novel progresses.
He learns a lot about his family, friendships and himself which allows the reader to consider his or her internal struggles as well.
If you don't like a sad story — or you're not a fan of sex, drugs, and rock 'n' roll — "The Perks of Being a Wallflower" may not be the book for you.
But if you like nostalgic, unusual and impactful writing, then take a chance on Charlie — you might feel infinite.
I give it an 'A' for angst.
Rating: A
—Siali Siaosi
Staff Writer