Retired dean dies from cancer at 67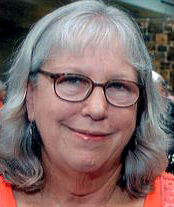 "Kind." "A great professor." "Witty and intelligent."
Those are just a few of the comments left at a virtual memorial page about former Planning and Institutional Effectiveness Dean Annmarie Shirazi. Shirazi, 67, died June 19 from cancer.
OCCC employees were notified of Shirazi's death in a June 23 email sent out by Human Resources Vice President Angie Christopher.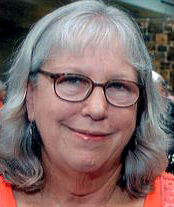 Shirazi worked at OCCC for 29 years, from 1975 to 2004. She attended Southern Connecticut State University before completing her doctorate in educational psychology at Oklahoma State University in 1975, and, in 1990, founded the Oklahoma Association for Institutional Research, a non-profit organization for the facilitation of effective planning, which still hosts at least two conferences a year.
At one time during her OCCC career, Shirazi taught psychology classes. A quick look on the popular RateMyProfessor.com shows she was well-liked by students.
One student said Shirazi was "Extremely nice and listens to everything you have to say and remembers you."
Another said, "This lady was an outstanding professor, probably the best I have ever had."
Former co-worker Telecommunications Systems Help Desk Analyst Dorene Hansen reminisced about Shirazi on the virtual memorial.
"I would stop and chat with Annmarie in the mornings when I made my reports deliveries to her desk in our younger years," Hansen wrote. "She was a dean, but very approachable by anyone. She was so proud of her children and talked about them often.
"As we aged, our offices grew farther apart, but it was always a special time to run into her in the hallways."
Career Transitions Employment Coach at OCCC, J.P. Johnson, said she became close to Shirazi after she learned they shared the same birthday. She said they knew each other for 25 years.
"She was never arrogant. She was patient, kind, and respectful to everyone she met, and treated everyone the same from janitors, to students, to governors, and even to the college and company presidents she advised."
Johnson said Shirazi's death was a shock.
"She was diagnosed with stage four cancer and about a month later was gone," she said.
Shirazi accomplished much in her lifetime, Johnson said in an email.
"She hosted many, many international students in her home while she was a single parent as well. She also served on the Advisory Board of Career Transitions and coached Nora Pugh-Seemster through her dissertation.
"She wrote grant proposals for many grants before OCCC had grant writers, and helped me and others structure and crunch numbers for grant proposals for years."
Web Development and Social Media Supervisor John Richardson said he got to know Shirazi over the course of their careers at OCCC. He reflected on Shirazi's approachability and empathy, also mentioned by her other peers.
"She always focused on her students — and we say that a lot around here, but I truly believe Annmarie lived it," he said.
Richardson said he was shocked to hear of her cancer diagnosis two weeks before her death.
"I think she'd like to be remembered as a good parent," he said. "I remember a while back (when) her kids were a little older than mine and she brought me a car seat, and told me to give it back to her when I was done with it. That's just who she was."
Shirazi's memorial at www.corbettfuneral.com reads:
"She was active in the Pilot International Club of Oklahoma City and the Oklahoma City Literacy Council. She was also devoted to comforting and serving people. She was very active in volunteering at her church, St. John the Baptist in Edmond, with Mercy Hospice services, and the Regional AIDS Interfaith Network (RAIN) team of Oklahoma.
"Annmarie's friends and family described her as compassionate and selfless, always putting the needs of others before her own. Anyone who met her can attest to this. She was a great lover of animals, especially giraffes, dolphins, and basset hounds.
"Annmarie was preceded in death by her parents. She is survived by her sister Maryellen; daughter Saarah; son Sam; son-in-law James; stepson Shaan; grandsons Jamison and Jarrett; granddaughter Jenevieve; nieces Tracy and Dana; nephew Matthew; and cousin Julia Avery."
The family asks that those who want to honor Shirazi's memory consider making a donation in her name to The Lustgarten Foundation, a research organization committed to developing early detection tests and treatments for pancreatic cancer, at www.lustgarten.org/donate.
To send a sympathy card to Shirazi's family, contact Christopher at 405-682-7810 or achristopher@occc.edu.