Restaurant offers summer fare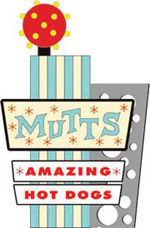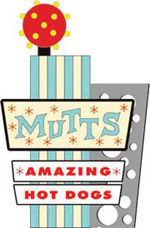 Spice up your summer dining experience with Mutt's Amazing Hot Dogs, a new restaurant on NW 23rd Street brought to you by the chefs at Big Truck Tacos.
The ingredients on the menu exhibit an array of culinary creativity with more than 27 ways to fix a hot dog.
The restaurant's décor and eclectic drink selection will make you feel like you're in an old 8mm movie with a 1950s color palette.
The restaurant offers drinks like Sanka, Kool-Aid and Tang.
Diners with a sweet tooth might enjoy the lemonade. There is also a domestic beer selection available.
If you feel inspired to venture away from the standard 100-percent beef kosher frank, there are many varieties of meat to choose from.
The specialty dog menu features duck, rabbit, bison and SPAM. There is also a chicken-fried chicken dog on the menu.
Be warned: It took me 10 minutes to pick out a specialty dog because ingredient combinations seemed so strange at first.
The menu states, "No cross-breeding," to avoid confusion.
Side items include deviled eggs, potato salad, fried pickles and fries.
I recommend the Duck Fat Fries because you begin to taste the difference compared to normal french fries after eating them a while.
It is also a plus that vegetarian options are on the menu. The fiery tofu corndogs, and the hearty Garden Hound — a falafel dog topped with vegetarian chili — are incredibly flavorful.
Overall, I am impressed with all the menu choices available and people seem to be returning for more.
Like Big Truck Tacos, Mutt's Amazing Hot Dogs is busy most of the time.
Seating is limited so plan to wait about 15 minutes for your food. It is well worth the wait.
Rating: A