Regents approve final FY '16-'17 budget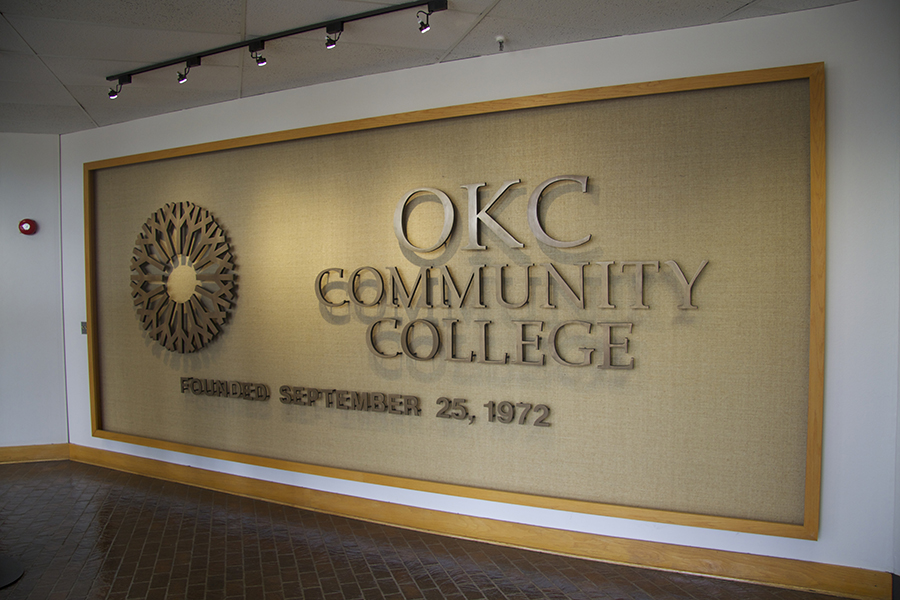 A number of faculty and employee positions have been defunded in the recently approved OCCC FY 2016 Budgets and Staffing Plan, said Business and Finance Vice President John Boyd.
OCCC Regents unanimously passed the latest financial plan on Monday, June 15.
Boyd said eliminating several positions at the college will save the college $940, 535.
According to the latest E&G report, eight full-time faculty, two exempt staff positions, 10 non-exempt (hourly) staff positions and two STEP, or student, positions were removed from the budget.
Eight part-time faculty positions were added to make up for the full-time positions that were eliminated, Boyd said.
In May, the final budget agreement to cut higher education funding by 3.5 percent was reached in the Oklahoma Legislature.
This was a reduction of roughly $891,000 from the state, giving OCCC just more than $25 million in state tax dollars.
That was still a better outlook than what OCCC had originally been prepared for, Boyd said.
He said the tentative budget first presented to the board in May assumed a cut to state appropriations of 6.5 percent that would have reduced the college's funding by approximately $1.6 million.
At the time, OCCC President Paul Sechrist told the board it was a financial plan that allowed for "the worst case scenario."
(See the Pioneer report at http://pioneer.occc.edu/index.php/component/content/article/4502-occc-raising-tuition-to-cover-shortfall.)
In light of cuts that Boyd said were still substantial, some changes were made to OCCC's 2016 Financial Plan before the final vote.
Tuition costs also will still increase, Boyd said, but not as dramatically for some under the revised plan.
The total incoming revenue from student tuition and fees had to be updated in the final financial plan, Boyd said, as OCCC administrators decided to apply the $5 per credit hour tuition increase only to the resident portion of tuition cost and not to the non-resident tuition cost as they had previously planned.
Boyd said non-resident students will pay only the increase on the resident portion of their tuition costs, "because non-residents are already paying proportionately more than a resident student."
Applying the 4.6 percent increase to both portions of non-resident student tuition would have driven up the cost of nonresident credit hours by $12, Boyd said.
Changes to some student fees that were announced in February remain part of the approved financial plan.
(See the Pioneer article about the fees at: http://pioneer.occc.edu/index.php/news/1-latest-news/4125-some-programs-likely-to-see-fee-increases.)
Some course-specific fees that Boyd said will only apply to some students are set to increase this fall.
In a February interview, Boyd said a $5 increase would apply to the science lab fee, application fee and the international student status maintenance fee.
The applied music lesson fee also will increase by $75 to $125.
Boyd said even with the bump in tuition, new fees and changes to some existing fees, it would be unfair to say students bear the brunt of the college budget. Students should not be upset, he said.
"I think that both the college and the students share equally in trying to cover our costs," he said.
Approximately 47 percent of the school's funding comes from the state, he said. After the tuition increase, Boyd said, about 42 percent of the school's money will come from its students.
The remainder comes from the district, grants and other avenues.
Some of the measures left in the final version of this year's financial plan were kept in place to prepare for continued cuts from the state, he said.
"We have reason to believe that fiscal year '17 will be worse than fiscal year '16."
He said while the perception at the legislative level may be that higher education is overfunded, OCCC is one of the most efficiently run campuses in the nation.
"Our state allocation is (approximately) $91,000 less than the state allocation received in FY 2007," he said.
"We're back below 2007 levels in terms of funding, but our overall enrollment since 2007 has increased by 10 percent."
Boyd said the state now allocates what translates to roughly $2,700 per student.
"We're one of the lowest funded (colleges) in the state, so we do good with the money that we have," he said.
"We've not cut any programs. We've not cut any services.
"We're trying to soak up that cut in state appropriations plus cover our mandatory cost increases."
Boyd said if the trend in cuts to state appropriations continues, OCCC will have to decide what it's willing to give up and students may have to decide how much they're willing to sacrifice to maintain the resources and quality of education made available.
He said tuition costs at OCCC, which remain low in comparison to schools nearby, could never reflect the high value of the education OCCC provides its students.