Retention Alert System referrals have seen drastic increase, specialist says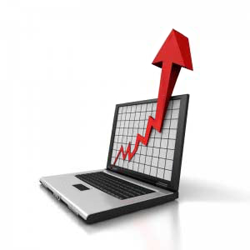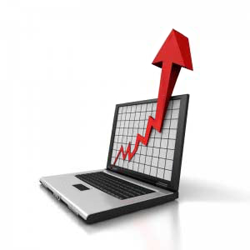 The college's Retention Alert computer system — an online program that helps teachers target students who are in danger of failing out of college — has been successful, said Mary Turner, Learning Support specialist.
Since its installation in fall 2009, Turner said, the college has seen a 300-percent increase in the number of students being contacted because they seemed academically or emotionally at risk.
There are between more than 1,000 referrals during a two-semester period, she said. The number of referrals has remained consistent but the increase in student contact has changed, she said.
"We want students to know that being referred doesn't mean they're in trouble," Turner said. "We just want to help however we can."
The first step in the referral process is for faculty to refer students who are struggling from emotional, academic or attendance problems to Turner through the MineOnline faculty page.
From there, Turner attempts to contact the students through e-mail, phone and finally by letter in hopes of aiding them, she said.
Turner said this aid can come in many forms, ranging from counseling to helping a student drop a course.
Students don't have to wait for a referral, she said, they can visit Student Support Services whenever they want.
Although the program doesn't require an annual budget, the initial cost of the software was about $50,000. Turner said that included installation, test runs and faculty training.
She said the investment has paid off and has offered both challenges and opportunities.
"My greatest challenge was adjusting to the fact that students have smart phones now and respond much more quickly to my e-mails," she said.
Turner said she is the only person who works with the referred students and sometimes works 12-hour days.
With the enormous increase in referrals this past year, she said, she would like to see Student Support Services grow by hiring more people to help with the referrals.
Although Turner said she tries her best to help all students who are referred, some simply don't reply.
She said she also would like to see more faculty and staff use the system so that more students can be helped.
Liz Largent, Student Development dean, said she uses the alert system, and believes it has had very positive outcomes.
"I usually submit a referral because of attendance issues or a student not turning in their assignments," Largent said.
Since she has begun using this system, she said, she has never seen a negative result from referring any of her students.
Despite the system's success, students are still unaware of it.
Charissa Parker, nursing and psychology major, said she hadn't heard of the retention system but would respond if she were referred by a faculty member to Turner.
"I would probably respond to the e-mail more than anything because it's not as forward as a phone call," Parker said.
Tiffany Perry, nursing major, also hadn't heard of the new software but agreed that it is a good system and that she too would respond to being referred.