Already this year in Oklahoma, several cases of West Nile Virus have been confirmed.
The Oklahoma State Department of Health said WNV is "a mosquito-borne illness, spread through the bite of the Culex mosquito, which feeds on infected birds, and transmits the virus when biting humans, horses, and some other mammals.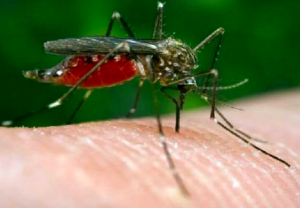 "This type of mosquito increases in numbers during mid to late summer when the temperatures climb and the weather pattern is drier.
"Symptoms of WNV include sudden onset of fever, headache, dizziness, and muscle weakness. Long-lasting complications can include difficulty concentrating, migraine headaches, extreme muscle weakness and tremors, and paralysis of a limb.
"If one or more of these symptoms develop, especially after suffering mosquito bites within the previous two weeks, a health care provider should be contacted.
"Persons over the age of 50 are at greatest risk of developing severe neurologic disease from WNV. Some of the neurological effects of WNV may be permanent."
WebMD.com offers the following statistics:
"The odds of getting the most severe forms of West Nile disease are about one in 150. The overall death rate in severe disease is about 10 percent. That makes the overall odds of dying from a West Nile infection about one in 1,500.
"These odds aren't the same for everyone. People over age 50, especially those who are elderly, are more likely to suffer severe consequences from West Nile infection.
"West Nile virus causes severe disease when it crosses the blood/brain barrier and infects the brain and spinal cord. The virus disturbs normal brain function — including disruption of the nerve impulses needed for breathing — which can be fatal."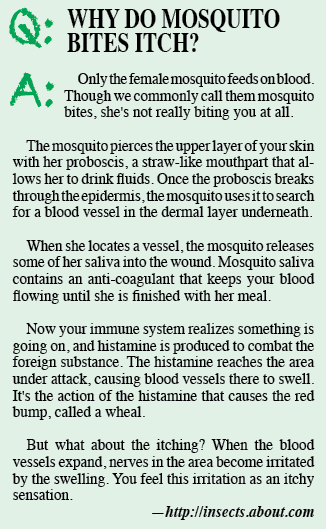 Oklahoma City County Health Department Administrator Over Consumer Protection Troy Skow said people are encouraged to follow the four Ds:
Drain standing water on your property. Skow said being aware of any standing water on your property is crucial if you cannot drain it. Use larvicide or mosquito dunks to suffocate mosquito larvae and prevent them from multiplying.
Use DEET repellent. This form of diethyltoluamide is highly recommended and is generally considered the most effective type of repellent. However, using DEET concentrations of more than 30 percent could be potentially dangerous to children, according to The American Academy of Pediatrics.
Stay indoors at dawn and dusk when mosquitos are more likely to be active.
Dress in long sleeves. Skow said dressing in long sleeves is a precaution that is often overlooked because of the warm temperatures of the summer months.
In addition, the OSDH recommends the following:
Repair or install window and door screens to keep mosquitoes out of your home.
Prevent items such as buckets, cans, pool covers, flower pots, and tires from holding standing water so mosquitoes don't have a place to breed.
Empty your pet's outdoor water bowl and refill daily.
Clean leaves and debris from rain gutters regularly to ensure they are not clogged.
Skow said the health department is using mosquito traps to try and track potential incidences of West Nile virus.
"We have about 12 out there right now," he said. "The traps are simply baited, and provide samples that are frozen and examined for potential signs of any disease."
He said the health department has just started testing new samples for the summer this past week.
For more information on how to protect yourself from and eliminate mosquitos, visit the Oklahoma City County Health Department website at https://www.occhd.org, or calling at 405-427-8651.
Information also can be found at the Oklahoma State Department of Health home page at www.ok.gov/health.