Public invited to attend health literacy summit May 8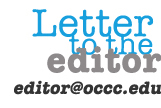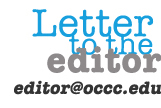 Health literacy is one of the strongest determinants of health for individuals, communities and nations.
To help increase awareness and action about health literacy in Oklahoma, the Oklahoma Health Equity Campaign is hosting the 2nd Health Literacy Summit at 8:30 a.m. Thursday, May 8, at the Embassy Suites Hotel and Conference Center in Norman.
During the summit, participants will discuss and develop practical ways to improve the health status of Oklahomans through the tool of health literacy. This year's keynote speaker is a researcher and internationally recognized expert in health literacy, Andrew Pleasant. Pleasant is Senior Director for Health Literacy and Research at Canyon Ranch Institute, a 501(c) 3 non-profit public charity located in Tucson, Arizona. Pleasant leads research and evaluation activities at the institute, where he also is responsible for advancing the role of health literacy across all partnerships and programs. His interactive presentation will focus on "Health Literacy: A Powerful Tool for Prevention & Partnership."
The summit is being held in conjunction with the 75th Annual Oklahoma Public Health Association Conference. To register for the Oklahoma Health Literacy Summit/Oklahoma Public Health Association Conference, visit www.opha.net. When registering, please mark the box to indicate that you will attend the Oklahoma Health Literacy Summit or call 405-271-9444, ext. 56410, for more information.
Research clearly links low levels of health literacy, as well as education and literacy skills, to poor health status, higher costs, delayed and unequal access to health care, and early death.
Community-based health literacy programs are proving to be successful in improving the health and well-being of participants and improving the health care system by removing disparities, lowering costs, and improving the quality of health care.
For national and state resources related to health literacy, visit www.okhealthequity.org.
—Oklahoma State Department of Health