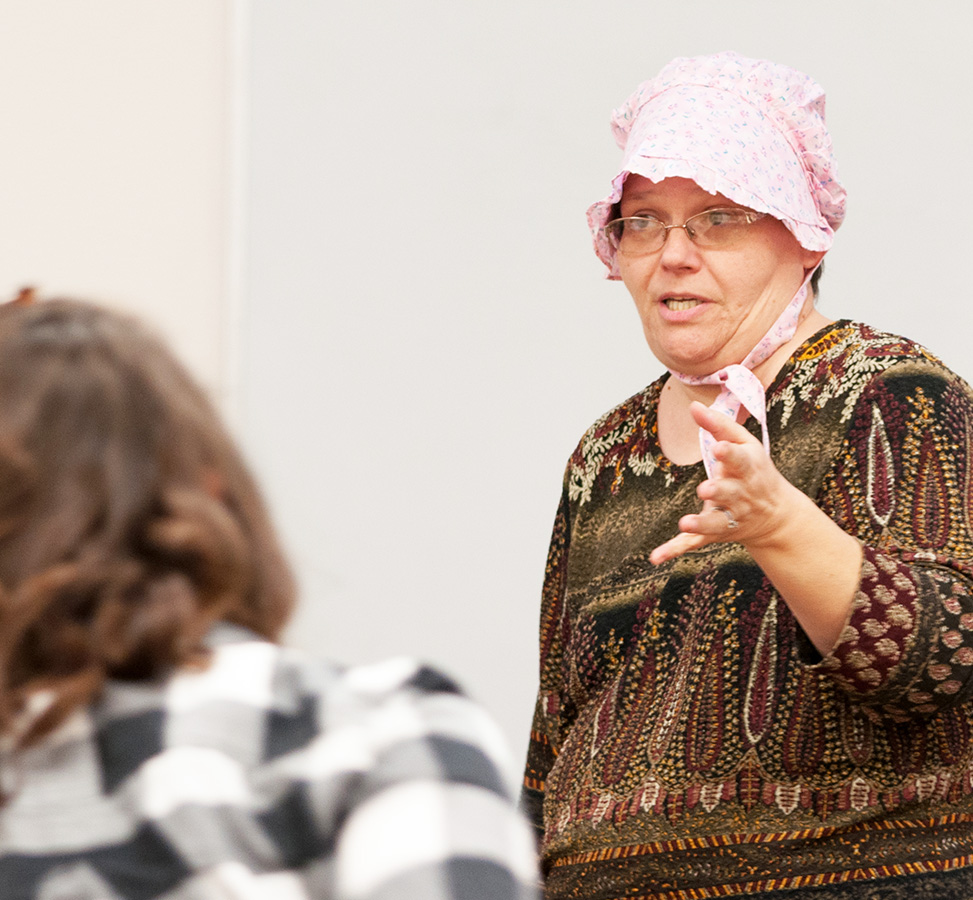 Professor Molly Mirrl is starting to get a reputation at OCCC — for loving her job.
Mirrl has been teaching pre-Civil War American History at OCCC since the spring of 2012. After three years, Mirrl is starting to be known around campus for her enthusiastic teaching style.
Mirrl said teaching is a wonderful experience that offers her a chance to see her students learn and enjoy learning. She said she has found success not only for herself but also for her students with her interactive teaching style.
Mirrl includes class interactions like "wartime" to help students study for their exams.
Wartime is a group activity where students are split into two groups, each having a general to lead the group and answer questions that will be on the upcoming exam.
The goal of the class interactions, like "wartime," she said, is to get the students more involved in what they're learning. It's a successful method, according to Mirrl and the students.
Student Gary Bebe is a fan.
"[Mirll] is probably the most enthusiastic teacher I've ever had," Bebe said. "The interactions that take place in class is mostly how I learn the material that we study.
"I wasn't good at history, but she's made it easier to where it makes sense and I learn a lot." Mirll recently offered extra points to students who came to class dressed in period clothing that represented the timeframe in history they were studying.
Coming from a family of teachers, Mirll said it all comes very naturally to her.
Also coming from a family of teachers, it seems like Mirrl's niche is to teach.
"In college, I realized that I was pretty good at speaking to the class with presentations, "she said.
"I graduated with both of my master's (degrees) from the University of Central Oklahoma. A master's in history and a master's in secondary education with my history classes being focused on museum study.
"I feel that I'm an eclectic teacher."
Student Isai Hernandez agrees.
"I actually look forward to coming to it because of the amount of energy and the way she can put it into different perspectives instead of it being boring and reading off of a piece of paper.
"It's something that's actually real, and the way she teaches is just different."
Because of Mirrl's success in teaching history, students may be expecting to see more classes available from Mirrl in the fall.
"I've come up from teaching smaller classroom sizes to bigger ones in the last two years, so they know that I'm capable of teaching large classrooms."
For more information, contact Professor Mirrl at molly.m.mirll@occc.edu.