Professional guitarist got his start at OCCC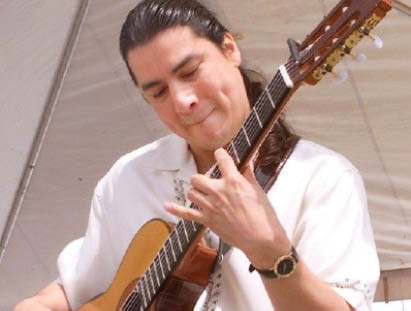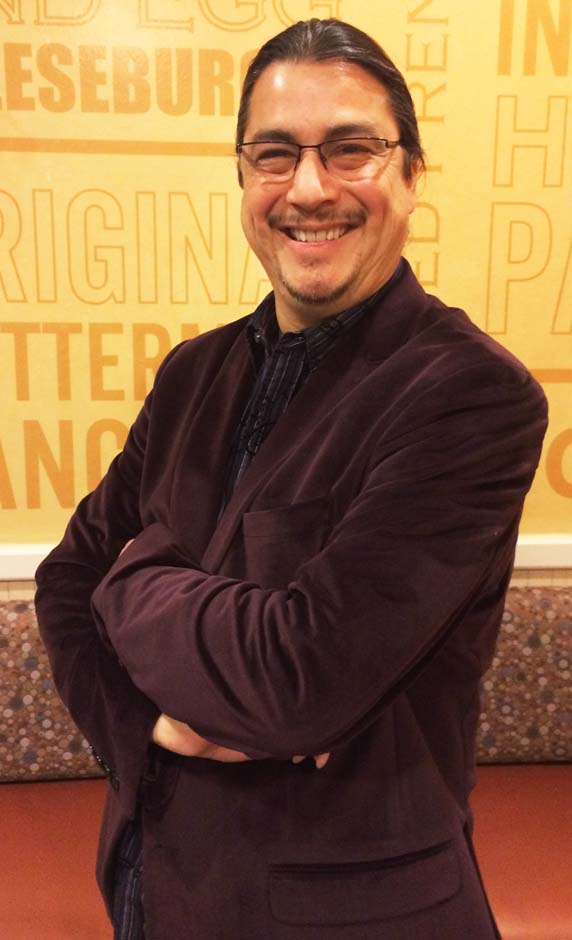 Local acclaimed guitarist Edgar Cruz has been named Oklahoma's top performing artist by the Gazette each year for the last 10 years.
He's toured Europe and Mexico, and regularly performs at his alma mater—OCCC.
It was 1980 when Edgar Cruz graduated from Northwest Classen High School.
Cruz  said, at the time, he didn't think he was good enough to go to a major college. He said he didn't know he could be a college student but he knew he had a dream. A dream that didn't include working for somebody else.
"I was selling stuff out of my car," he said. "It was terrible. The worst part was I was doing it for someone else."
Cruz said modeled himself after his father, Manuel Cruz, who worked for himself as an independent musician and photographer in Oklahoma City.
"My father was a huge inspiration for me, he also played music," Cruz said.
As a child Cruz would accompany his father to gigs at restaurants.
It was at those gigs, while being tipped just a few dollars at a time, that Cruz began learning a vast repertoire of music including classical works and standards.
Cruz said he has never been a very good singer. He learned that he would have to rely instead on his instrumental skills.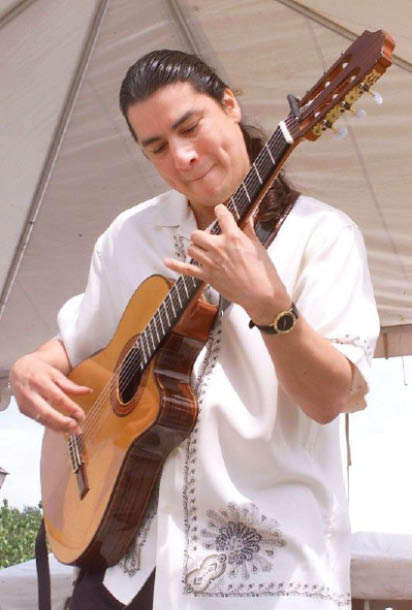 It was this search for knowledge that led Cruz to enroll at OCCC shortly after he'd graduated high school.
"A friend of mine talked me into going up to OCCC to look at their program," Cruz said. "An hour later I was enrolled in 12 credit hours.
"I suddenly felt like somebody, like I had a goal in life," he said. "It was comfortable and not a lot of pressure."
As a student at OCCC, Cruz learned how to play piano and play bass in a choir. He learned music theory and most importantly, he learned to play in front of people with both skill and integrity.
Cruz now often brings a second guitarist in to play with him. He played recently with Thom Bresh, country music singer, musician and impressionist.
"Edgar is always a pleasure to visit," Bresh said. "He is fun to be around, and besides all that, he's a really talented dude."
After Cruz graduated from OCCC in 1982, he chose to continue his education.
In 1986, Cruz was in the first class of graduates from Oklahoma City University's guitar program. Now, Cruz is a member of OCCC's Alumni Hall of Fame.
As an independent musician, Cruz said he's required to take on many roles. Along with his other tasks, Cruz designs his own CD covers and books over 200 shows per year.
To see where Cruz is playing around you, visit edgarcruz.com.