Police respond to numerous campus calls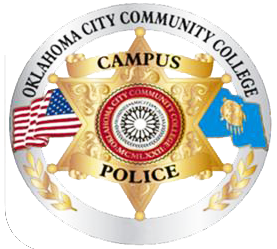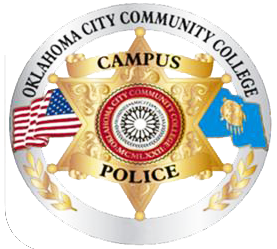 The most current crime reports include beer and pills found in a parking lot, a stolen phone, a missing student and an arrest.
Police Officer Zachary Andrews responded to a report of several Budweiser and Corona beer bottles, and one dozen blue capsules being found in parking lot C at approximately 9:12 a.m. on Aug. 16.
After reviewing video footage, campus police determined the bottles and pills had fallen from a vehicle that had left campus. An unnamed female student, 28, and an unnamed man, 29, were later located and questioned about the pills. The woman said they were diet pills that belonged to the man.
The beer bottles were disposed of by campus police. After being tested, the pills were sent to the Oklahoma State Bureau of Investigation for destruction.
A cell phone was taken from a bathroom in the Main Building at approximately 5 p.m. Aug. 18.
Yang Muyanghyun, 33, reported he had forgotten his Galaxy Note 3 phone with a white cover in the restroom across the hall from the Campus Police Department. Muyanghyun said the phone was left unattended from 4:30 p.m. until 4:45 p.m. When he went back to look for it, he reported it was gone.
After reviewing video footage, Campus Police were able to identify a 19-year-old male suspect whose name was redacted from the report. The report shows the man appeared to slip a white phone into his right pants pocket.
Officer Zachary Andrews attempted to follow the man multiple times but said he lost track of him after he went into the hallway next to the Bruce Owen Theater. Additional information is available in a supplemental report that was not provided.
A missing minor had OCCC calling in the Oklahoma City Police at about 6:10 p.m. Aug. 19.
At approximately 11:02 a.m. on Aug. 22, Officer Tim Harris was contacted by OCCC employee Kimberly Bays. Bays said Omar Boston, 29, had been in the Advising area and "appeared to be out of touch." When contacted, Bays declined to comment further on what occurred.
Harris discovered Boston had an outstanding warrant from Cleveland County. Boston was arrested, transported and booked into the Cleveland County Detention Center.
Additional information is available in a supplemental report that was not provided.
Names redacted on the reports were done so under the direction of Marketing and Public Relations Director Cordell Jordan. Jordan said names are redacted "according to OCCCPD Standard Operating Procedures involving information released and information withheld." To obtain a copy of the procedure, email cjordan@occc.edu.
To contact campus police, call 405-682-1611, ext. 7747. For an emergency, use one of the call boxes located inside and outside on campus or call 405-682-7872.