Police chief says student safety top priority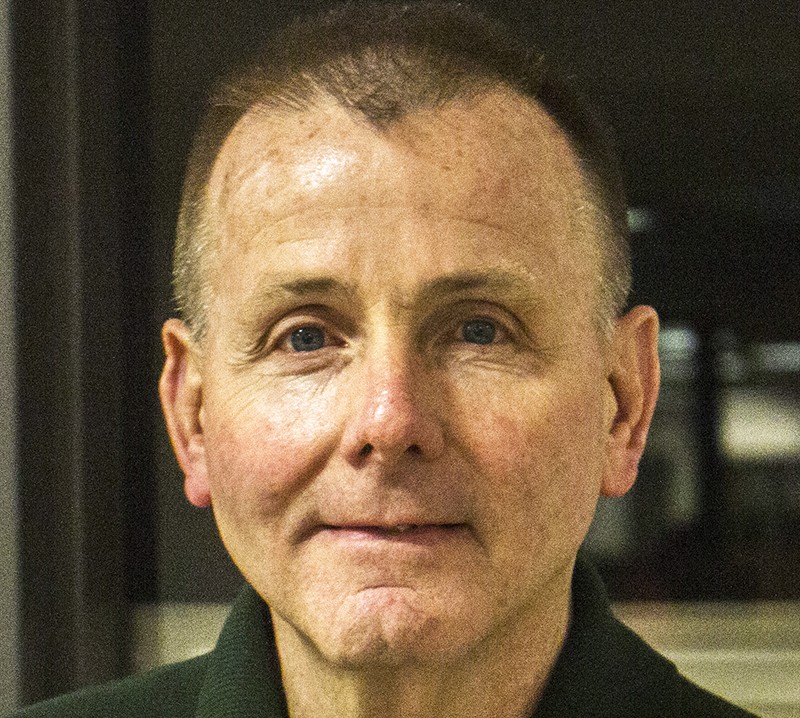 Veteran police officer James Fitzpatrick heads up a team of 13 officers as the OCCC Police Chief. He said he has been in law enforcement for 43 years.
Although Fitzpatrick hopes to retire in the next few years, he said he appreciates the lighter environment he now shares with OCCC's student body.
"It's an atmosphere that's very positive," Fitzpatrick said. "I enjoy being around all the students here."
In 2011, Fitzpatrick said, three police officers were hired to work patrolling as an addition to the school's security officers.
He said police officers can be all-around more affordable and tend to have more extensive training and experience, whereas security guards require costly training that a police officer will already have had from the academy.
There are many new and diverse obstacles now that he is involved with a college campus, but Fitzpatrick said he welcomes them.
Before his arrival, there was a theft problem at the backpack-drop for the OCCC Bookstore.
With no one designated to look after the bags, thieves would watch for students setting their backpacks down as they went inside.
A thief would then walk up with a cheap empty backpack, set it down, and go inside the bookstore. Shortly after, the thief would come out and pick up the bag of the student being targeted.
Fitzpatrick came up with a system where there would be an appointed person to check in and look after the backpacks as the students shopped.
He said his officers helped him put the plan into action.
Although he deals with theft reports frequently, Fitzpatrick said the majority of the time the college's security cameras help catch the thieves.
Although theft is the biggest problem he deals with, he said, accidents in the OCCC parking lots come in second.
Even though he hails from New York City, Fitzpatrick describes himself as a bona fide Okie. He's lived here since 1970.
The move to Oklahoma was inspired by his high school guidance counselor's advice to attend St. Gregory's University in Shawnee, as well as his yearning to get out of the big city, he said.
After receiving a two-year degree in criminal justice administration at St. Gregory's, Fitzpatrick entered the Oklahoma City Police Academy.
Fitzpatrick said he was first commissioned as an Oklahoma City police officer at the age of 21.He said he spent 35 years at that job before he shifted over to work as the director of 911 for almost two years.
For Fitzpatrick, the goal is always clear, he said. Student safety is top priority.