Poetry reading, salsa dancing highlight gathering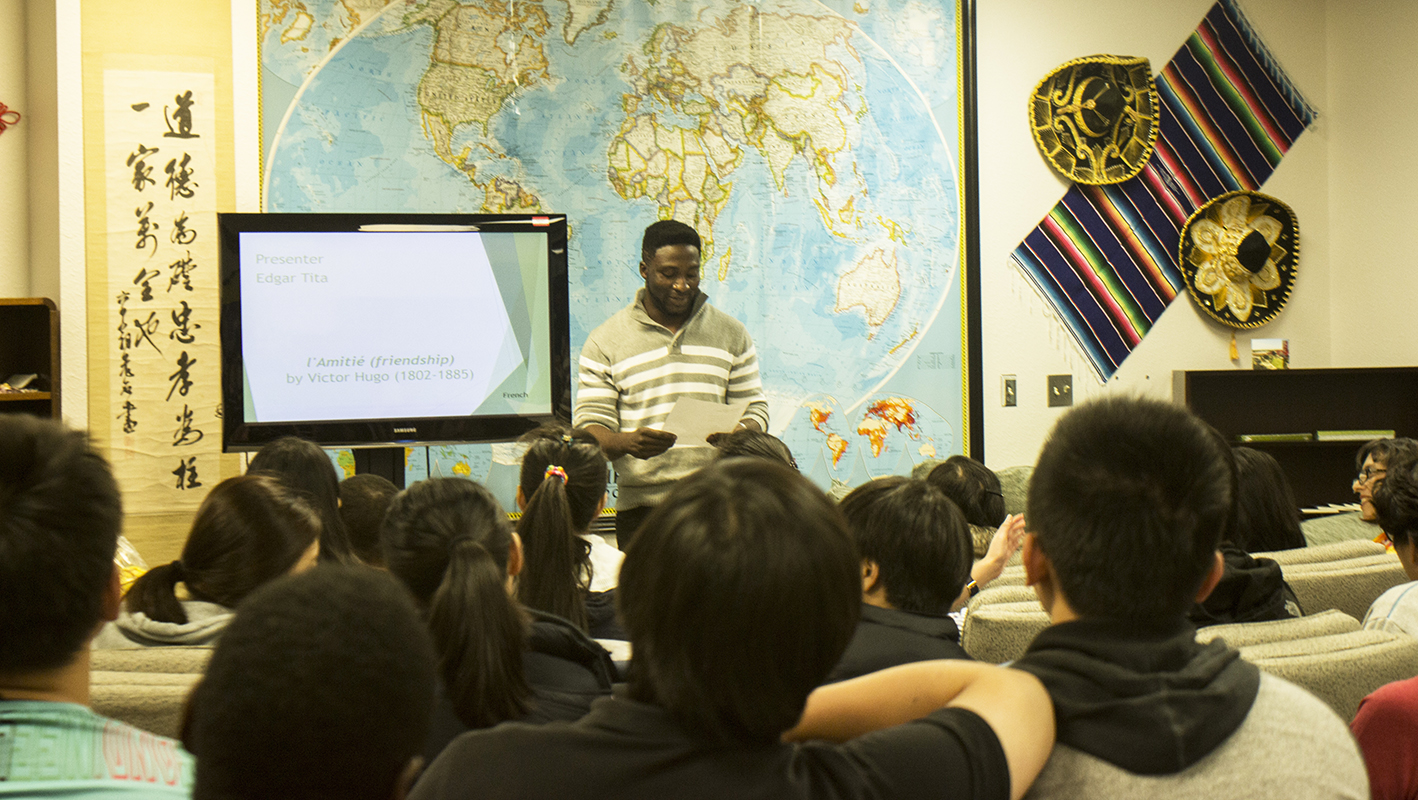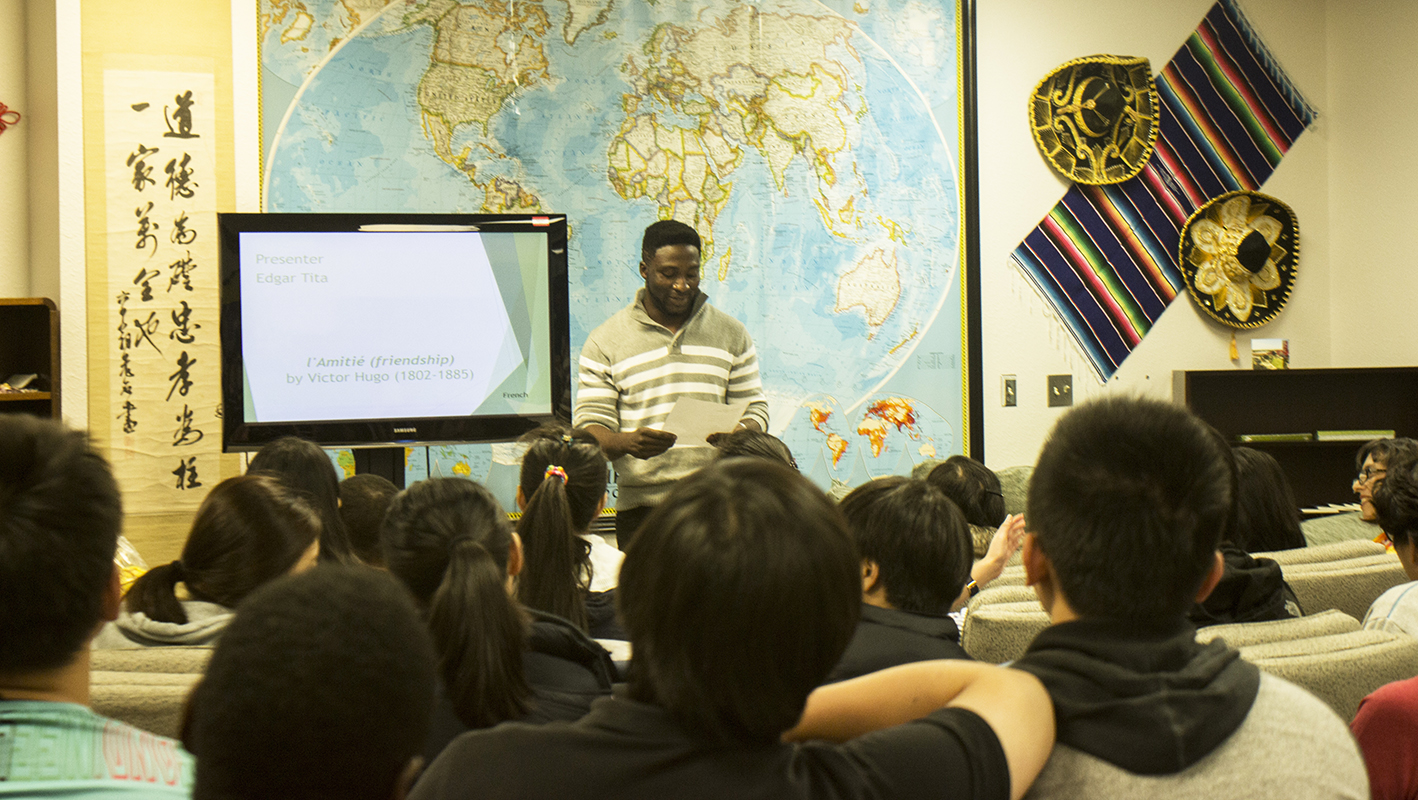 Emotion, rhythm and beat are critical if poetry is to convey its meaning, said learning skills Professor Carlotta Hill at a reading on campus Oct. 28.
Then she delivered a spirited rendition of a poem by Gwendolyn Brooks, entitled "We Real Cool." The audience clapped out a beat as Hill recited the words of a narrator who bragged about being "too cool for school," but perhaps is destined for an early grave.
The event commenced with Professor Abra Figueroa welcoming everyone and introducing Hill, who is a published poet. More than 40 people, including both students and faculty, attended the poetry reading in the World Languages and Cultures Center.
International students followed Hill by reading their favorite poems from their native literature, and then speaking briefly about the poems' content and meaning.
There was poetry in Farsi, Chinese, Arabic, Spanish, Vietnamese, Korean, Cambodian, Japanese, French, Tamil, Russian and English.
Of special interest was the poem "Shui Diao Ge Tou," by Chinese poet Su Shi. Student Shengwen Zhang was quite animated in his presentation.  He had the audience engaged and laughing with his theatrical antics.
Zhang, who is from China, said the poem is about loneliness from being separated from loved ones during the Mid-Autumn Festival.
In Chinese culture the Mid-Autumn Festival, or Moon Festival, happens on the 15th day of the eighth month of the lunar calendar. The moon is a carrier of human emotions, and its round shape symbolizes family reunion.
"I really found the poetry interesting," said Talia Luu, a Diversified Studies major from Vietnam. "I wasn't able to understand it all, but listening to the melody gave me different emotional feelings, like love and life."
Students moved chairs off to the side after the poetry reading to clear space for Adjunct Spanish Professor Marilyn Krell's salsa dance lesson.
Her interactive session introduced students to the basic steps. It began with a short lecture about the history of salsa.
Kress said salsa was created when emigrants from Latin and Caribbean cultures, such as Cuba and Puerto Rico, during the 1970s, combined their Latin sounds with the rhythmic African American music of New York City. She then jumped right in to teaching the steps. About 20 dancers took the floor and practiced their newly learned salsa rhythms.
Afterward Krell switched it up and showed the participants the Merengue dance as well.
More than 25 people stayed to learn the dance. Among them was biology Professor Nathaniel Abraham.
"I've taken art and music classes in the past. I might take a salsa dance class now."
WLCC and Student Life sponsored the festival as part of Humanities Month.  Student Life provided refreshments.
For more information, call the WLCC at 405-682-7560, or email wlcc@occc.edu. Check out their website at www.occc.edu/world and Facebook page at www.facebook.com/OCCCWLCC.