Planning crucial for transfer students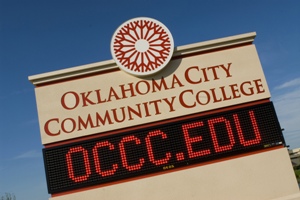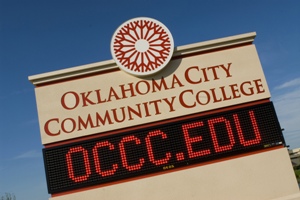 OCCC students often plan to transfer to a four-year college. However, in order for that dream to become a reality, students need to know how to plan for that future, said Transfer and Academic Advising Coordinator Javier Puebla.
"I think the biggest mistake (students make) is not considering where they want to end up," Puebla said.
Those students, he said, are putting themselves at a disadvantage.
"If you never consider what you're going to end up doing, what type of career you want to do, if you haven't given it thought, if you haven't done research, what type of jobs are out there, what types of degrees are associated with those professional jobs, then you're really doing yourself a disservice, because you're going at it blind," he said.
Puebla recommends students meet with advisers as soon as possible in order to get on the correct track for their chosen career.
"I always tell students the earlier they can meet with the transfer counselor, the better, even if it's your first semester," he said. Students also should be aware of the classes they are taking now, Puebla said.
While the hours taken at OCCC might transfer to a university, they might not apply toward a particular program.
By checking into that first, he said, students can prevent losing money, time and even motivation. Puebla said students also need to consider which school they plan to transfer to long before they are finished at OCCC in order to make certain it meets every need and requirement.
"It's important to find out … whether they meet (the requirements of the) program you're looking to get your bachelor's in, and their cost, how far they are from home," he said.
"There's a lot of things to consider, so you want to definitely give it a lot of thought."
Students will be required to fill out an application — typically online — for every school they apply to, Puebla said.
Students also will need to include an official transcript for all the institutions already attended. And, Puebla said, depending on the program, a student may also have to apply to a separate school within that institution.
"[At]some programs at other institutions it's not enough for you to be able to be accepted to the university," he said. " … They have a separate, … additional acceptance process that you have to go through.
"For instance, if you're wanting to go to a particular engineering program, say at the University of Oklahoma … you could transfer to OU and take classes at OU, but wouldn't necessarily be accepted into the program …," he said.
Courtney Baker, social work major and OCCC graduate, experienced the process firsthand when she transferred to the school of social work at OU.
She said she had always wanted to go to OU, so she met with advisers early.
"OCCC makes sure that your credits line up, so anytime that I went to advising, they made sure that I was on the track," she said.
Overall, Baker said, her transfer experience was great.
" … There are a lot of different programs at OU that you have to apply for in advance so be sure that you're looking at the due dates and cut off dates for scholarships, the cutoff dates for whenever your program deadline is, because you don't just apply to OU, you apply for your specific major, depending what that major is," Baker said.
Puebla said the Transfer Center offers many resources for students that can assist with transferring. "Here at the Transfer Center, we … help you establish that relationship … so that you can do an unofficial transcript evaluation because (at) most universities, their academic advisers do not meet with non-admitted students," he said.
"So your only option would be to meet with a transfer counselor at their institution that could do an unofficial transcript evaluation," said Puebla.
For more information,visit www.occc.edu/transfercenter or call Puebla at 405-682-7567.