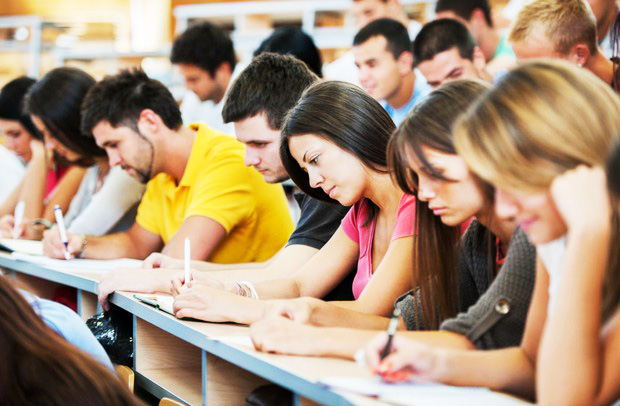 Finals week is a busy time for everyone, but especially for the OCCC Testing Center.
The Testing Center has more than 100 computers available for students to use, but during finals week students still may find themselves waiting, said Linda Little, director of Testing and Assessment.
During the week of Dec. 9 through 14, about 4,000 students are projected to take an exam in the center, based on last year's recorded visits.
Extended hours during finals week will be Monday through Friday from 8 a.m. to 11 p.m. and Saturday 8 a.m. to 5 p.m. Dec. 9 through 13.
Little said about 75 percent of professors at the college use the Testing Center.
Professors may give their finals to the Testing Center and allow their students to take tests during specified dates, where they will be monitored while testing, Little said.
Her advice? Come early and avoid the rush.
It is important for students to come in before their professor's deadline because the Testing Center will not give out a test after the deadline has passed.
She said in order to prepare for finals week, the Testing Center offers extended hours, brings in additional staff, and opens up rooms that usually are not used to offer additional seats.
The center has about 125 seats available during finals week but not all have computers, Little said.
Although extra measures are taken to provide seating, there sometimes is still a wait to take a test.
"It does back up," Little said.
"Students do have to wait sometimes because literally every seat will be taken."
In order to take a test, students must have their student ID and know the name of their professor and class, as well as the test number they will take, Little said.
Without a student ID, a student cannot get in to take a test— no exceptions.
Samantha Olson, Testing Center assistant, said the best time for students to come is in the morning.
"It seems to be less busy right when we open," Olson said.
Little said the earlier a student comes, the better, because it is always slower in the mornings.
By contrast, lunch time from 11 a.m. to 1 p.m. is one of the busiest times for the center.
For students wanting to wait as little as possible, Olson suggests leaving personal belongings, such as a cell phone, in the car or with a friend.
That way the student would not have to go through the process of locking up property or waiting on a locker to open.
Students who have belongings may store them for free in lockers at the Testing Center.
However, there are only about 80 available so students sometimes have to wait until a locker is free before they can enter the Testing Center and take their final exam.
Students do not need to reserve a spot.
"The seats are filled first-come, first-serve. It is strictly walk in," Little said.
She explained that this year the Testing Center is working to set up desks with partitions between them for students in need of accommodations for reduced distraction while testing.
Students must already be approved for reduced-distraction testing in order to be placed in this type of seating.
Students who require reduced-distraction testing must contact the Student Support Services Office at 405-682-7520.
For more information, call Little at 405-682-7531.