Performance to bring holiday classics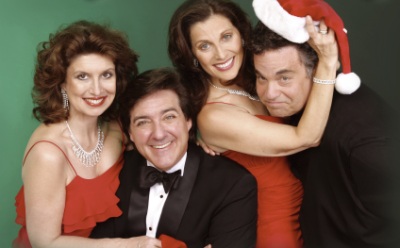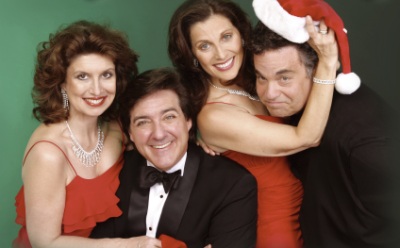 "O Holy Night," "Feliz Navidad" and "You're a Mean One, Mr. Grinch" will be on the play list when The Best of Broadway performs on campus Thursday, Dec. 13, at 7 p.m. in the Bruce Owen Theater.
Raymond Saar, Diane Ketchie, Valerie Perri and Scott Harlan will present "Holiday on Broadway." The performers are from Los Angeles, Pennsylvania, New York and North Carolina.
"This fun-filled holiday music celebrates the most festive time of the year," said Saar, president of ETC Entertainment.
"Our exciting show combines seasonal music from Broadway, film and television as well as hilarious twists on favorite holiday songs," he said in a telephone interview.
The Broadway production is produced by ETC Entertainment Company.
Scott Tigert, Cultural Programs assistant, said the concert will be light hearted.
"These are Broadway stars who have put together an upbeat holiday program," Tigert said. "These well known individuals have performed for years and for venues all over. They are fully aware of what appeals to local audiences."
The Broadway performers, Saar and Ketchie, fell in love while starring in "The Phantom of the Opera," Saar said. Now they combine their unique talents to create thrilling performances all over the world. "They use their background knowledge to hand-select each song for the Holiday on Broadway performance," Tigert said.
The music that will be performed consists of holiday standards from the great American songbook. Saar said the music that will be performed consists of everything from classical and "popera," a la Sarah Brightman and Josh Groban, to jazz, pop, country music and songs that are popular from film, television, and Broadway.
The musical accompaniment will be a five-piece band, which will include piano, synthesizer, drums, guitar and bass.
"Whether you are an experienced theatergoer or a first timer, our Broadway stars will lift your spirits and warm your heart," Saar said.
Tickets for the Holiday on Broadway performance can be purchased in advance at the Cultural Programs office between the hours of 8 a.m. and 4:30 p.m. or by phone at 405-682-7579. Tickets can also be purchased online at http://www.occc.edu/cas/tickets.html.
Ticket prices are $10 for students and youth (under 17), $20 for adults and $17 for seniors. Tickets can be purchased the night of the event in the lobby of Bruce Owen Theater.
Cultural Arts Series season subscribers can purchase tickets at a reduced price.