pdi institute open house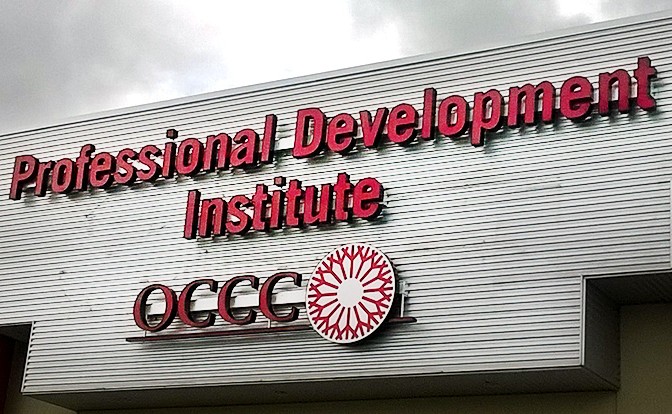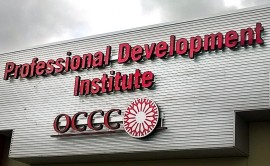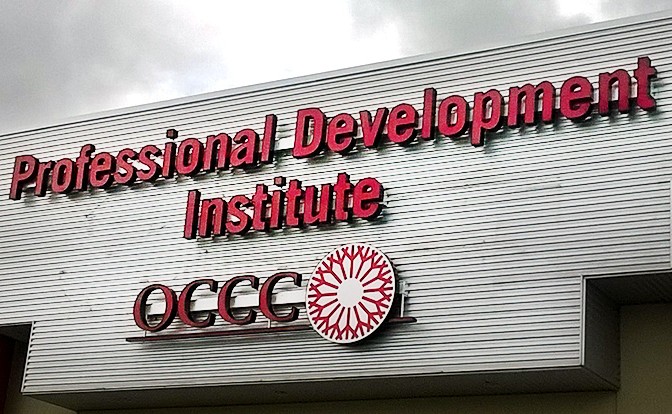 Several training programs offered at the college's satellite location near Plaza Mayor at the intersection of I-35 and I-240 were on exhibit Sept. 24 at an open house for the Professional Development Institute. Two are short-term training programs which aim to put students in the workforce quickly, said John Claybon, director of PDI.
One involves training technicians to repair equipment in restaurants and commercial kitchens while the other involves alternative fuels for vehicles.
Eleven students are currently enrolled in the Commercial Food Equipment Service Technician program, said Kelly W. Wells, CFEST senior technical instructor. They train in a lab that includes commercial-grade fryers, large gas and electric ovens, stove tops, grills, refrigerators and freezers.
Wells said the goal is training students how to fix any type of restaurant equipment. Instructors use computer simulators and real equipment together to teach students to prove their skills. They just finished their last program session a few weeks ago, Wells said.
The alternative fuels program certifies technicians to work on vehicles and in fueling stations involving compressed natural gas, or CNG, Claybon said.
He said PDI offers CNG Certification programs for both CNG equipment technicians, who repair and maintain vehicles, and CNG compressor operators, who work for gas stations that offer CNG fueling options to the public or for fleet vehicles.
Clean Fuels Institute owner Craiton Cooper said most garbage and trash trucks in Oklahoma City use natural gas because the cost is low and also the air pollution is less, compared to gasoline. He said the price of natural gas is more predictable than gasoline.
Mass transit buses in Oklahoma City also are being converted to CNG, Cooper said, so technicians are needed to repair and maintain them.
On display were two college vehicles that use alternative fuels. One pickup truck uses CNG while the other runs on propane, Cooper said.
At the PDI campus in South Oklahoma City area, they have about 1000 students enrolled this semester, said Patrick Clanin, account executive at OCCC.
Most students are around 30 years old, and many are single parents, Clanin said. The students really want to improve their skills to support their whole family.
Many students are enrolled in GED classes to get their high school diploma, Clanin said. For this program they also have English as a Second Language classes to help their students who don't speak English.
PDI programs are not a typical college programs, OCCC President Jerry Steward said. It's really short-term study, and students get their certificates course by course and take different levels of tests to prove their skills.
For more information about programs and courses offered at the Professional Development Institute, contact John Claybon at 405-682-7578 or jclaybon@occc.edu.
Patrick Clanin can be reached at 405-682-7854 or partrick.a.clanin@occc.edu.
Kelly W. Wells can be reached at 405-686-6223 or kelly.w.wells@occc.edu.