Pathways senior receives coveted scholarship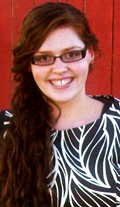 Brianna Dick
A senior at Pathways Middle College High School, Brianna Dick, learned recently that she is one of 1,000 students in the U.S. to receive of the Gates Millennium Scholarship.
This scholarship will cover the rest of her college education from her bachelor's degree to her doctorate.
The scholarship could total close to a quarter of a million dollars in tuition, books, and living expenses, said Carol Brogan, principal at Pathways, which is located on the OCCC campus.
Brogan spoke highly of her student. Brogan said Dick deserves all the credit herself.
She will be the first Pathways student ever to receive this scholarship.
"We'd like to say that we did something about it but she really is a top student," Brogan said.
"She does a remarkably good job."
After speaking with a family member who suggested that Dick, 17, apply for this scholarship, she and her teacher looked into the details, Dick said. Barely submitting the application on time, the young woman waited for months to hear the good news.
Dick recalled the afternoon when she found out the news of her acceptance
"At first I was really down all day because they were supposed to notify us through email if we were a finalist in mid-April and it was three days past that," she said.
However, when she arrived home that afternoon there was something waiting for her in the mail.
"I started jumping up and down once I opened the envelope," Dick said.
Dick, a Tulsa native who moved to Oklahoma City so her older sister could attend the University of Oklahoma, said she looks forward to attending college in the fall at either the University of Oklahoma or the University of Tulsa.
Dick expects to enter the university with 34 college credit hours under her belt because of Pathway's concurrent enrollment program, which allowed her to earn college credits in high school.
She plans to study business with a focus in management and one day hopes to obtain a top management position.
Pathways is an Oklahoma City public school that serves eighth through 12th grade students who must apply for admission.
Their mission is to serve motivated students who express a desire to earn a high school diploma and work toward a college degree.
For more information on the Gates Millennium Scholarship or for a list of scholar winners and profiles, visit www.gmsp.org.
To contact Alex Blett, email onlineeditor@occc.edu.