Parade participants to march proudly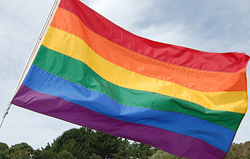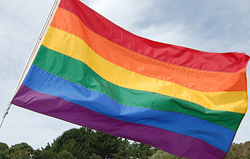 Oklahoma City gay and lesbian citizens and supporters, including OCCC's Gay Straight Alliance, will celebrate annual Gay Pride events June 25 to 27.
The parade, the third of the three-day festival, begins at 6 p.m. June 27 at NW 36th Street and Classen Boulevard near Memorial Park and ends at the 39th Street Strip, NW 39th Street and Pennsylvania Avenue.
Dan Hair, parade chairman, said this year's theme is "Simply Proud."
The event is a celebration for the gay community, Hair said.
"It is a bridge to the straight community that we more than ever want to be connected," he said.
The parade and festivities date back more than 30 years. About 40,000 people attended in 2009, Hair said.
He said a block party will be held 7 to 11 p.m. June 25 at the 39th Street Strip.
The party will offer music, races and games for a younger crowd, Hair said.
Dell, the Pride's largest sponsor, donated $10,000 to the event, he said. The group also has major support from Budweiser.
"The way they get involved is they have a few gay employees who want to get involved and from there, it is a snowball effect," he said.
Gay Straight Alliance members are eager for the celebration, said Camryon DeCarlo, alliance president.
DeCarlo said she is excited to enjoy the parade and to cheer people on for being proud of who they are.
"I think the parade is a great way to say 'Hey, we are queer and we are proud,"' she said.
For the first time in the parade's history, Hair said, a group of drag queens will perform at 4 p.m. June 27, before the parade begins.
Patrons can purchase food, non-alcoholic drinks and beer from local vendors at the event, he said.
After the parade, prizes will be awarded in three categories:
• best in parade
• best use of theme
• most imaginative
Contest participants must register online before the parade.
Hair said although the deadline has passed, late fees will be waived.
Event organizers are hoping to see a great amount of involvment from the community, he said.
"Through this event, I want people to know this is a celebration of life, where everybody is one regardless of any difference between them," Hair said.
"We look forward to seeing even more people attend this year whether they are straight or gay."
For more information about the parade, visit www.okcpride.org.