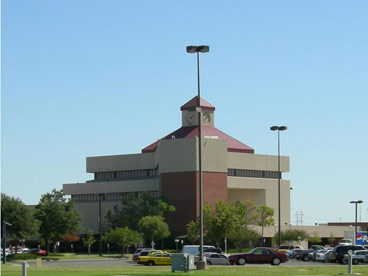 Eight contractors submitted their bid offers June 16 for the new theater to be constructed in the Visual and Performing Arts Center. Bids were opened at 2 p.m. in the Al Snipes Board Room, one more step in the process of selecting a contractor for the project.
Construction could begin as early as July, said J.B. Messer, director of Facilities Management.
The eight bids will be reviewed and a recommendation will be made to the OCCC Board of Regents in a special meeting June 27, said Janice Phillips, executive administrative assistant to college President Paul Sechrist.
"If approved by the Oklahoma City Community College Board of Regents, a contract will be awarded to the lowest and most responsible bidder," Messer said. It is projected that if approved, a contract could be written in July to move forward on the project.
"We'd like to start…the process of construction the day after the board approves the bidder and the contracts are signed," said Walt Joyce, architect for Triad Design Company.
Joyce said construction is anticipated to take between 20 and 24 months.
Ruth Charnay, director of Communication and the Arts, said she hopes to see events happening in the theater by the fall of 2013.
The eight contractors present at the event submitted primary bids, plus 23 alternate bids on the project, Joyce said.
All of the contractors are based in the local area, Messer said.
Bid participant Wynn Construction Company has completed several other projects at OCCC – including the Health Professions Center and the Visual and Performing Arts Center.
"Our job is to go out there and bid the jobs that look interesting to us," said Tyler Bahner, office manager at Wynn Construction Company. Bahner said this project fit the profile they look for.
Joyce said the existing Visual and Performing Arts Center is intended to be open during the construction period. He did add, however, that some classes may need to be relocated temporarily while dangerous operations are taking place at the facility.
In addition to Wynn, other bidders were Atlas General Contractors, Boldt Construction, Downey Contracting, Lippert Brothers, Manhattan Construction, Timberlake, and WL McNatt, according to the bid tabulation report.
The existing VPAC structure was built in a U shape to allow the theater to sit in the middle and connect to the back of the existing structure, Messer said. The thousand-seat theater project includes a curvature design extending out past the two wings of the existing building.