Open mic nights offer inexpensive creative outlet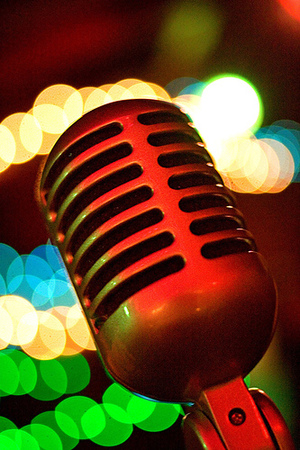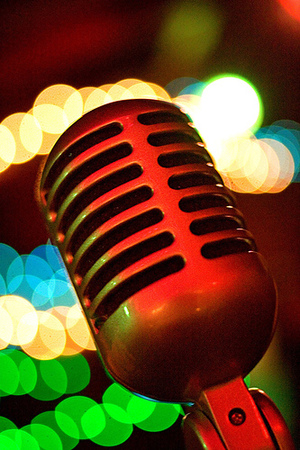 Oklahoma City's open mic community is composed a loose knit group of musicians, songwriters and poets.
There is roughly one show for every day of the week, at different locations around the metro.
At open mic performances, audience members listen for free and the amateurs performing onstage play for free, taking their art from their bedrooms to the public. The only cost of watching is travel and purchasing a cup of coffee.
Chris Parker, a 22-year-old psychology major at OCCC who said he wants to be a singer like Lou Reed, played on a recent Friday night at Coffy's Café, on NW 16th Street in the plaza district.
"I try to play five to 10 open mic nights per month so I can become a better musician," Parker said. "I'd recommend it to anyone who is interested in performance, because playing an open mic is practice and experience, and you have start somewhere."
Parker cathartically sang an original song, "Berlin," to a crowd of people who were either listening intently or quietly waiting for their turn to speak.
Even though he's become a fixture of the circuit, whenever he strums out a song on his electric guitar in front of a crowd, he's plagued by the "wait-a-minutes" and the "oops-hold-ons," which might be expected of a hobbyist songwriter.
Parker said not all venues are equal for expressing his art.
At some, he has good experiences while other places will advertise an open mic and then appear closed when he arrives, or the open mic will consist of a lone figure playing an acoustic guitar who is stowed away in the corner of a bar behind boxes and karaoke screens, he said.
Coffy's Café , owned by Janice Francis-Smith, is one of the venues he enjoys.
Francis-Smith said her club attempts to offer an intimate setting where people can express themselves creatively.
"There's a lot of amazing talent in Oklahoma city, especially the singer-songwriters here. A lot of people who go to clubs expect to hear a certain genre of music, and the singer-songwriters get lost in the shuffle and don't have a place to play," she said.
"We provide a service to those people. We let their voices be heard."
The scene, which holds a hippie communal idealism closely, is not well publicized, and remains hidden underneath the highly-advertised concerts and clubs in the area.
Coffy's Café is not the only amateur showcase in town.
Jennifer Hudgens runs the Red Dirt Poetry slam every Wednesday night at Sauced, a pizza parlor and art gallery at 2912 Paseo Drive.
Hudgens said for the community of regulars, going to an open mic night is like going to church.
"Open mics are entertainment for people who are broke," Hudgens said. "A lot of people into the arts don't have a lot of money.
"People always complain about not having anything to do. Well, open mics are something you can do every night of the week and it doesn't cost anything, " she said.
"People just need to learn to see something besides what's directly in front of their face."
Those who would rather catch a show in Norman can go to the Deli, located on 309 White Street.
There, performer Jared Bolhm plays dream pop songs regularly. He claims The Deli has the best open mic in the city and encourages budding musicians to start there.
"We all just hope you enjoy our music as much as we do," Bolhm said.