Oklahoma's death penalty practices too flawed to be enshrined in constitution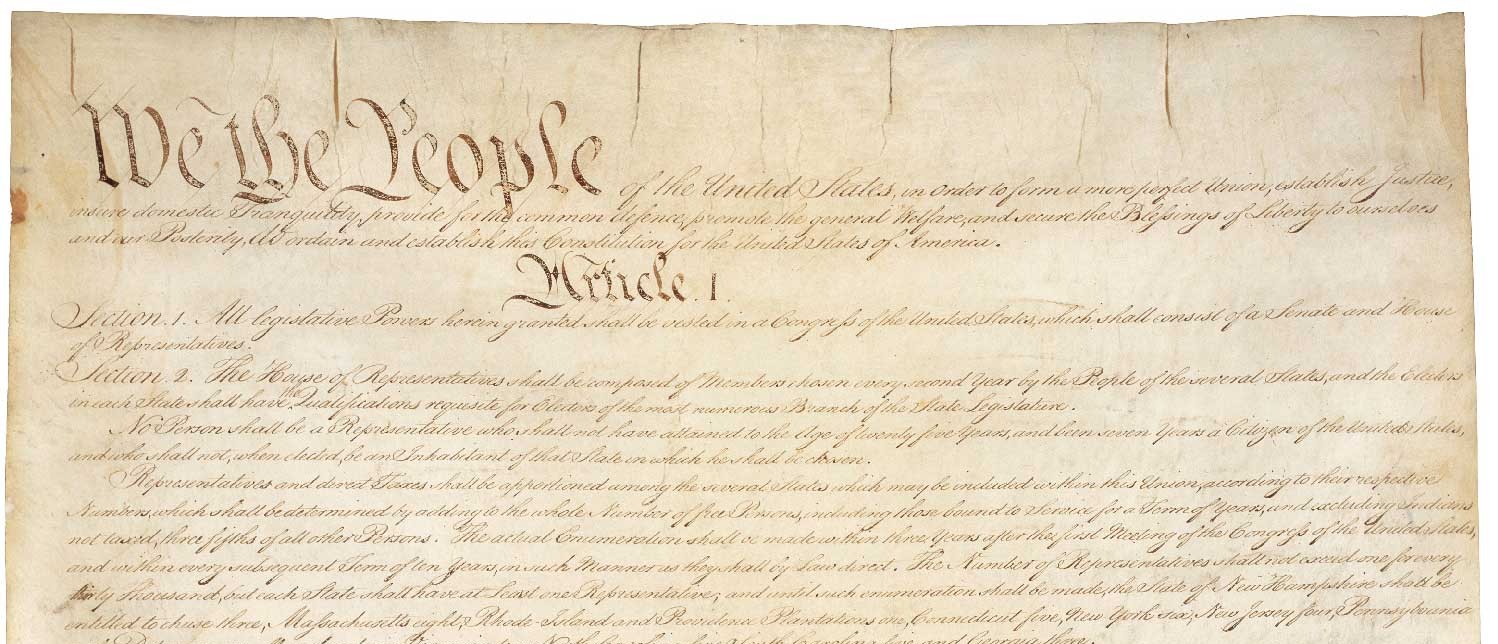 The Oklahoma Legislature has presented State Question 776, an amendment that says the death penalty cannot be ruled unconstitutional.
While the state still struggles to determine how to execute prisoners, Oklahomans will vote on the guarantee of the state's power to impose capital punishment and set methods of execution.
I urge voters to vote NO on SQ 776. The Oklahoma Legislature cannot be trusted to be both effective and humane regarding the executions of state prisoners.
Here's why:
The state question comes in direct response to a halt of all Oklahoma executions. The halt was imposed last year, under the request of Attorney General Scott Pruitt. Due to inadequate administration of lethal drugs, the executions of Michael Lee Wilson, Clayton Lockett, and Charles Warner did not go painlessly.
The botched executions caused chaos in the Department of Corrections, exposing unfavorable practices of obtaining drugs for lethal injections, incorrect drugs given in executions, and possibly contaminated sedatives used during the execution processes. The faulty executions resulted from a lack of lethal drugs in the U.S.
A North Carolina pharmaceutical manufacturer, Hospira, has stopped producing sodium thiopental, a barbiturate. Sodium thiopental was the main anesthetic used for executions, and Hospira was the only FDA approved company to make the drug. With the drug unavailable, death penalty states struggled to find solutions.
Georgia officials finally located a small business in London, called "Dream Pharma," that would provide sodium thiopental for the state. The business was ran by a man named Mehdi Alavi. Georgia, Arkansas, Arizona, and California all placed orders with the company. Arizona used the drug's acquired from Dream Pharma to execute Jeffrey Landrigan in 2010. Jeffrey A. Stern wrote about the drug issue in a piece for The Atlantic.
Stern wrote, "Maya Foa, an anti-death-penalty advocate based in London, saw Dream Pharma mentioned in court documents related to Landrigan's execution and decided to pay a visit. At the company's address, she found a small building with peeling white paint and a placard that read Elgone Driving Academy. Inside she found two desks and, in the back of the room, a single cabinet. That was it: Dream Pharma. Alavi imported execution drugs from elsewhere in Europe and shipped them to the United States, using that cupboard in a driving school as his base of operations."
Reprieve, a human-rights organization, notified the British government, arguing that "supplying drugs for executions violated British law, since the death penalty is illegal in Europe." The British government eventually agreed, banning the sale of execution drugs to the U.S.
Maya Foa went on to persuade the European Commission to amend its torture regulations. As a result, the U.S. can no longer obtain execution drugs from anywhere in Europe.
With an execution scheduled in December 2010 and sodium thiopental nearly impossible to get, Oklahoma looked for an alternative. Officials chose pentobarbital, made in the U.S. by Lundbeck, a Copenhagen-based company. John David Duty was executed in the state with the new drug.
After Foa discovered the use of pentobarbital, she went to the executives of Lundbeck, and informed them of the drug's usage. Lundbeck implemented distribution controls on the drug, and the Oklahoma Department of Corrections could no longer obtain their second choice of anesthetic.
Clayton Lockett and Charles Warner were scheduled for execution in March of 2014, yet the Oklahoma Department of Corrections no longer had the drugs to execute them. Mike Oakley, the general counsel for the DOC, was tasked with finding new drugs to use in the inmates' executions. Oakley found that Florida had used a drug called, "midazolam," which acted as a sedative in the execution of William Happ.
During Happ's execution, he shook his head, opened his mouth, and blinked. Midazolam was also used by Ohio in the execution of Dennis McGuire, who was reported to have "snorted, heaved, clenched one of his fists, and gasped for air."
Oakley recommended midazolam to DOC.
As Lockett and Warner's execution dates quickly approached, their lawyers teamed to fight the use of painful drugs in the execution. Each lawyer requested a stay of execution, which went through several courts with no solid conclusion. After the lawyer's several attempts to grant the prisoners a stay, Attorney General Pruitt finally admitted that the state did not have all the necessary drugs for the executions. Lockett and Warner were both granted a one month stay.
One day before his execution, the Oklahoma Supreme Court granted a longer stay for Lockett. This would give Lockett's attorney a chance of winning a case against the drugs. But the same day, Governor Mary Fallin issued an executive order, stating she did not recognize the authority of the Oklahoma Supreme Court to grant a stay. Lockett's execution was rescheduled for the same night as Charles Warner's execution, which was only a week away.
State representatives then filed articles of impeachment against the justices who voted for the stay. Under pressure from the legislature, the Oklahoma Supreme Court lifted the stay just two days after it was granted.
Clayton Lockett was executed on April 29, 2014. After IV's were inserted incorrectly and the wrong drugs administered, Lockett writhed on a gurney for 45 minutes before dying of a heart attack. Charles Warner was executed on January 15, 2015. His last words were, "my body is on fire." Officials later found that potassium acetate was used in his execution, which was accidentally used in place of potassium chloride.
Sen. Anthony Sykes is SQ 776's chief legislative sponsor. When speaking about the death penalty in a press release, Sykes said "it is critical that we protect our ability to enforce it." Sykes also coauthored House Bill 1879 with Rep. Mike Christian, R-OKC, introducing nitrogen hypoxia as a new method for executions in the state.
Research on the assurance of nitrogen hypoxia for the bill was not done by a medical professional, but by a criminal justice professor at East Central University, located in Ada, Okla.
Rep. Christian had known Copeland for years, and asked him to look into the quandary of better execution methods. After Copeland's recommendation, HB 1879 was written. Nitrogen hypoxia has never been used in an execution before, but was signed into law by Gov. Mary Fallin in April of 2015.
With state governments rushing to find the cheapest, fastest, and least painful ways to enforce a state-sanctioned killing, the quality of drugs obtained has been questionable, and at times –illegal. It is hard to place anymore trust into nitrogen hypoxia as not being a cruel or unusual way to die, with no prior testing or proving of its successful use in the U.S.
Oklahoma will be using death row inmates as experiments with nitrogen, just as they have tested different, painful drug cocktails in recent years. This experimentation could constitute an "unusual punishment," which violates the Eighth Amendment.
Bryan A. Stevenson, a professor of clinical law at New York University School of Law and the executive director of the Equal Justice Initiative wrote a debate piece for the Constitution Center about the Eighth Amendment. In his debate, Stevenson wrote, "If we execute people with methods that are torturous and inhumane, then we have a death penalty that violates the Eighth Amendment."
After the botched executions, a Bipartisan Death Penalty Review Commission was formed to research and review the entire state's implementation of the capital punishment system. The Commission's research is not due for release until spring of 2017, which will come long after decisions on SQ 776 are made.
A 2014 study by Katherine Beckett, a professor at the University of Washington, showed that jurors in Washington state were four and a half times more likely to impose a death sentence for a black person than a white person. Several other states, such as Maryland, Indiana, and New Jersey have conducted government funded studies over the death penalty, with all three states finding similar results of high costs and racial biases in the legal structure of the death penalty.
The information found by the Commission could likely be controversial and contentious, causing a greater discussion about the death penalty's role in Oklahoma. However, if SQ 776 passes, conclusions made by the Commission will not be able to effectively change the death penalty's standing in the state.
Former State Senator Connie Johnson, Chair of the Say NO to SQ 776 Campaign Committee, wrote about the agenda of SQ 776 in a guest post for the Oklahoma Policy Institute. Johnson said SQ 776 will put the death penalty above the law. "If it passes and is allowed to stand, this amendment prevents Oklahoma courts from ever declaring the death penalty or a method of execution to constitute cruel or unusual punishment — a violation of the Eighth Amendment to the US Constitution."
Johnson wrote, "Oklahoma's judiciary will be prohibited from interpreting whether the death penalty violates the Eighth Amendment, regardless of how economically, racially or geographically discriminatory it is, how arbitrary it is, how effective legal representation is, or how badly executions are botched."
Oklahoma's current execution methods of lethal injection, electrocution, and firing squad are all inhumane methods of implementing the death penalty.
Under SQ 776, Oklahoman's will not be able to contest the death penalty in its harshest forms.
Stevenson also commented on the number of innocent prisoners who have been on death row.  "Since the modern era of capital punishment in the United States began in the 1970s, 154 people have been proven innocent after being sentenced to death.  We have executed more than 1400 people during the same time period," Stevenson wrote.
"For every nine people executed, one innocent person has been exonerated. For progressives, this is an unacceptably high rate of error: The probability that an innocent person has been or will be executed offends our standards of decency, and renders the death penalty cruel and unusual punishment that violates the Eighth Amendment."
Richard Glossip was scheduled to be executed in late 2015, but was granted a stay after potassium acetate was delivered to the DOC.
Potassium acetate is the same drug that was mistakenly given to Charles Warner.
Glossip has maintained his innocence, and has several state officials behind his case. U.S. Sen. Tom Coburn wrote to Fallin in a letter with Barry Scheck, co-founder of the Innocence Project, requesting a stay for Glossip. "We also don't know for sure whether Richard Glossip is innocent or guilty," they wrote. "That is precisely the problem."
In September, Randy Steidl spoke to the Oklahoma Republican Liberty Caucus about the negative limitations on judicial review that SQ 776 presents. Steidl was exonerated of the death penalty in 2004, after being wrongly convicted in 1987.
He was on death row for 18 years.
"Without the judicial review I finally got, I'd be dead today or at least be languishing in prison," Steidl said. "I really believe that Oklahoma's track record so far is not very pretty when you've got 10 people that's been exonerated."
Oklahoma has a history of inhumane and unethical methods of execution. In 1972, death by electrocution was ruled unconstitutional by the U.S. Supreme Court for its cruel nature.
Today, Oklahoma still reserves electrocution as a back-up when drugs for lethal injection are not available.
The question is not a vote to keep or do away with the death penalty, but a question of whether the death penalty should be concretely preserved in our state's constitution. You can still support the death penalty by voting no on SQ 776
The ballot title presents new mandates to the constitution, including the authority and responsibility of the legislature to ensure that the death penalty is enforced. If a common method of execution is ruled unconstitutional, such as lethal injection, the legislature can proceed with a death sentence using a different form of execution.
The end of the ballot title says that the death penalty itself, independent from the method used for execution, can not be deemed as cruel or unusual punishment under the state's constitution. Under SQ 776, the legislature is given far too much power of life and death for Oklahomans, far overstepping the judiciary and executive branches.
The incompetence seen in the state-sanctioned killings of Clayton Lockett and Charles Warner show that the Oklahoma legislature should not be given the authority to enforce the death penalty.
Vote NO on SQ 776.