Oklahoma remembers Juneteenth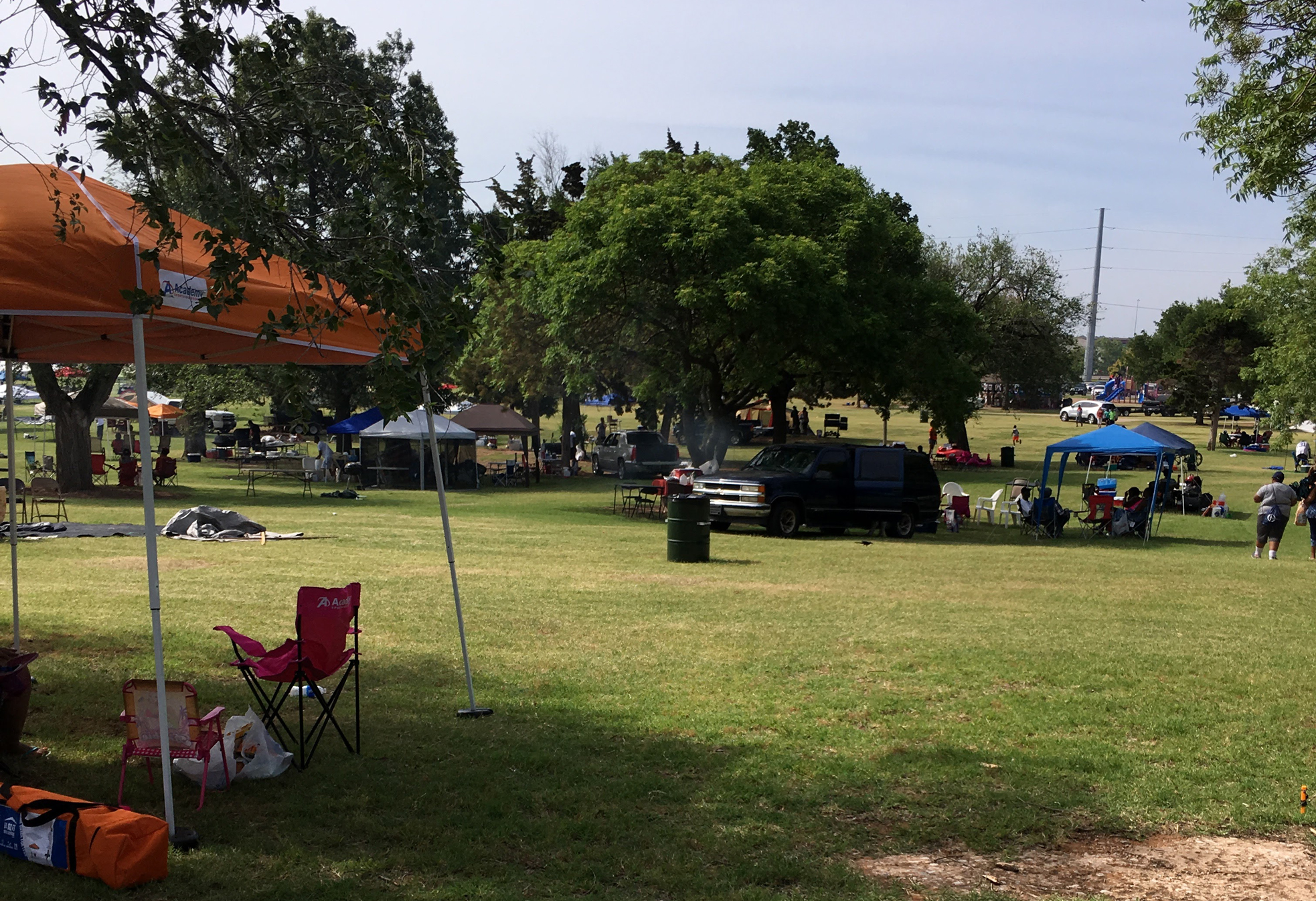 For many black people in the south, the Fourth of July is not considered a day of freedom. In replacement, black Americans celebrate Juneteenth.
Juneteenth represents the day black Americans learned they had been freed by then-president Abraham Lincoln. The General Order Number Three from Galveston was declared on June 19th, 1865.
"The people of Texas are informed that, in accordance with a proclamation from the Executive of the United States, all slaves are [free]. This involves an absolute equality of personal rights and rights of property between former masters and slaves, and the connection heretofore existing between them becomes that between employer and hired labor."
On this day, slaves under the control of the confederate states became free.
Kevin Perry, the Chief Executive Officer of Perry Publishing and Broadcasting, said that Juneteenth has been celebrated in the southwestern regions of the United States for years.
Kevin Perry said his company began celebrating Juneteenth at the intersection of Martin Luther King Blvd. and 23rd Street. In 2010 the celebration moved to Washington Park.
Kevin Perry's father Russell started one of the first broadcasting stations for urban Oklahoma City. Kevin Perry said he continues his father's legacy of educating the black community about their history.
"Juneteenth, the Emancipation Proclamation was passed (and) slaves no longer had to be slaves," Kevin Perry said. "Black people were free, but unfortunately, this part of the region of the United States took many years before slaves in this area found out."
When the slaves in the southwestern portion of the United States found out about their freedom, they created the Juneteenth celebration, he said.
"They celebrate being free from slavery and bondage on this side of the country," Perry said. "I think it takes it one step further. We recognize that we have been emancipated and we're free, but it also gives us the opportunity to celebrate life, to celebrate liberty, and to celebrate your community."
Kevin Perry said the Oklahoma black community should take pride in Juneteenth.
Willie Bell, a student at Florida Memorial University, said that black people weren't free on the Fourth of July, a day on which most Americans celebrate freedom.
Bell said he began to learn about Juneteenth in his African-American History class at Memorial.
"When America gained its independence on July 4th,1776, we were still enslaved so we didn't get total freedom until June 19, 1865," Willie said. "To me that shows the day that blacks completely became independent as free people. That's why we should celebrate Juneteenth."
Devante Anderson, artist at Urban Toonz, said he paints to create dialogue among the black community, and that is the reason he attended the Juneteenth festival.
"Really what these paintings [are] representing are different topics, whether they be social, whether they appeal to the individual, or whether you know it's just something to highlight," Anderson said. "We're looking to spark dialogue, and really get some things to start being talked about."
Anderson is originally from Georgia. He said the black community is strong there, unlike Oklahoma's black community.
"[There's] a lot of nice people out here, and I know just coming from that Atlanta area, that the power of being in unison is real," he said. "I know if I can be a part of bringing that here to Oklahoma City, using the vehicle of my art at Urban Toonz, that's what we'll do."
Anderson hopes his art will make people discuss what's really bothering them in society, and allow people to open up genuinely to one another.
Justin Daniels was another artist at the Juneteenth festival hoping to change the community in Oklahoma.
Daniels said he hopes he can be the leader to help the black kids in the community believe there is more out there, and that they can do more.
"Anyone can do what they want as long as they can motivate themselves," he said. "The way that society is now, it's in a twirl, so many kids are involved in gang violence, because they don't have a motivation for what they need to do."
Josh Moon, a counselor, said he thinks that black people in Oklahoma and the rest of the United States should come together as a community and celebrate Juneteenth instead of the Fourth of July.
"It represents our Black Independence Day," Josh said "I don't celebrate July fourth, I celebrate Juneteenth, because that's our true Independence day, where we recognized that we were free."
Moon said that Independence Day wasn't an independence for all.
"America was emancipated from Britain's rule, but black people weren't emancipated," he said.
As a young white man, Wyatt McGuire said he stands in solidarity with his black and colored friends.
"I can see why people wouldn't, and why they would celebrate Juneteenth instead," McGuire said. "I think it makes sense too, because they didn't have freedom on July Fourth."
McGuire thinks that it's ultimately up to black people to celebrate Juneteenth. As an ally to the black community he said, "I'm white so it's not my place to tell people what to celebrate. I like Juneteenth."
A lot of people don't know what Juneteenth is, so coming in, talking to people about what it means, and coming together to celebrate it as a community makes people more aware, he said.
"Especially people who are white need to come, and realize what Freedom Day is," McGuire said.
Juneteenth for many people is a holiday of remembrance; however, it is not a mainstream holiday, nor is it on the calendar year. It's a time for black people to come together as a community to celebrate a holiday the United States tries to hide. It is a day of true freedom.