OKC event unleashes collaborative music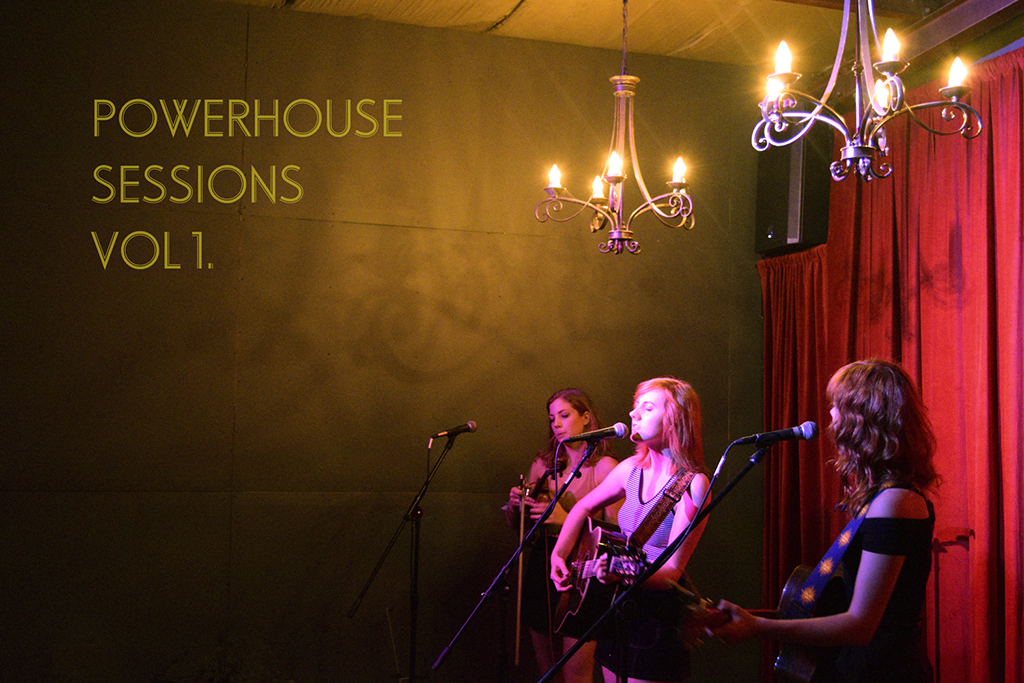 Music echoed throughout the industrial landscape at the Oklahoma City Farmers Market District July 30 as local musicians including Annie Oakley (a band composed of OCCC students), Kalyn Fay, and Kyle Reid played live during the Powerhouse Sessions vol. 1 Release Celebration.
The Powerhouse, a downtown Oklahoma City bar, hosted an all-day event. Musicians had time to present original material, including songs recorded exclusively for the compilation album.
The event — crowded with local artists and listeners — featured music ranging from alternative rock to folks.
OCCC alum Jerrod Beck was one of the creative minds behind the sessions. When he's not throwing album release parties, he works as a Showroom Manager at Oklahoma Contemporary.
Beck said he has been involved with the Oklahoma music scene for seven years. He took a step back from his art to fill a role planning community and music events around the Oklahoma City area.
"I've done some fundraiser events for the YWCA and stuff like that. All of it with the intent of just bringing people together. It's very fulfilling," he said.
Clay Berkes, the owner of the Powerhouse, came to Beck with the compilation idea.
"He had this idea, I guess this past winter, to do this compilation album. He knew he wanted to compile local songs into an album," Beck said.
He said they thought it would be possible to record the songs at the Powerhouse itself.
"We came up with the idea to record the sessions live at the Powerhouse. I rounded up all the talent, reached out to everybody, this first time around mainly people I knew," Beck said.
Berkes was working on clearing out and creating a micro-venue west of the bar, inside storage unit spaces he owned, Beck said. With the help of Sound Engineers Steve Boaz and Atlee Hickerson, the group used this space to create a pop-up recording studio where the album was going to be created.
The album was recorded live on March 6 and 7.
"It's surreal, with this being the first of its [the sessions] kind, we were just kind of learning as we went of what we wanted," he said.
Beck said giving back was just as important as the record. Half of the album's proceeds went to Country Roads Animal Rescue and the Oklahoma City Rock and Roll Camp for Girls.
"We wanted to make this a charity event as well that benefited something greater than just showcasing music," he said.
OCCC Students Sophia and Grace Babb, of Annie Oakley, performed at the indoor stage to a filled room.
Annie Oakley is a folk trio featuring the Babb sisters on guitar and vocals, and Nia Personette on the violin.
"I didn't know what to expect at all. It was just a giant jam session. We played on several people's tracks and they played on ours," Sophia Babb said. She said watching and performing with familiar faces gave them comfort during the recording session.
"It felt like a reunion, I felt really inspired," Grace Babb said.
They said just hearing all the great bands and their songs shows how professional the oklahoma music scene has become.
Their song, Our Red Earth, sings a strong message of how greed is destroying our land and discrimination is dividing our people.
"I kept seeing Make America Great Again signs in my neighborhood. I thought about all the things Oklahoma has gone through in the past year," Sophia Babb said. "Mary Fallins daughter wearing a headdress and not apologizing, fracking all around the state, and things like that while writing the song".
Tulsa Native and singer-songwriter Kalyn Fay Barnoski focused on creating acoustic folk music through her voice and guitar.
Barnoski played a set on the outdoor stage in the summer heat with John Calvin Abney on the guitar by her side.
Her song Make It sings of the struggle of people trying to make something of themselves. On the track she questions why we go through the cycles in the first place.
Kyle Reid is a country and swing singer-songwriter out of Norman who performed on the indoor stage. Reid played a couple of songs on his cigar box guitar. Those songs set a calm, intimate tone for the rest of his set.
Annie Oakley joined Reid for backup singing and violin accompaniment afterwards as he performed his song Way Out There that's included on the album. In this track, Reid contemplates our place in the universe.
Powerhouse Sessions Vol. 1 is available for purchase at Blue Seven and Guestroom Records in Oklahoma City.