OKC Arts Alive! class explores artistic community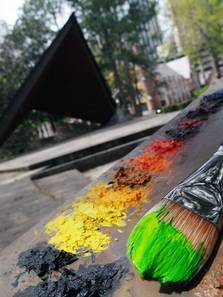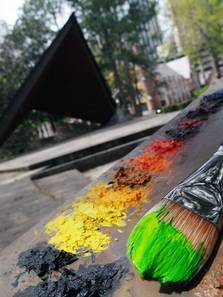 A lot is going on in downtown Oklahoma City when it comes to the performing arts.
Students enrolled in OKC Arts Alive! will learn that firsthand when they attend concerts, plays and other performances as part of their class assignments.
Every semester includes attending at least one ballet and one performance by the Philharmonic orchestra, said Ruth Charnay, the professor for OKC Arts Alive, a three-credit-hour humanities class taught every Friday night beginning the second half of the fall semester.
Last year's required productions included "Phantom of the Opera," a collection of music written by Billy Joel and performed by the Philharmonic, the Broadway musical "Shrek," the OCCC production of Shakespeare's "A Midsummer Night's Dream," "Tuna Christmas," "Oliver," and "The Nutcracker" ballet.
The shows are different every time, and the Civic Center has yet to post its fall season, but Charnay said this year's selection should be just as good.
OKC Arts Alive is a unique class, according to its syllabus. It is an eight-week class that begins Oct. 18. The intent is to explore the performing arts through attractions available in Oklahoma City.
Two of the unique features of the class are that it does not have a textbook, and most weeks the class is held downtown at the Oklahoma City Civic Center rather than on campus.
Arts Alive is a humanities class that is open to everyone.
Classes comparable to OKC Arts Alive would be Music Appreciation or Introduction to Theater. However, they are more focused in their field of art, whereas Arts Alive is more focused on the community around the arts, Charnay said.
"[This class] discusses professional, community, amateur, and union productions," she said. "It asks, 'How is Oklahoma City different because the arts community exists?'
"Students find out it's not just a bunch of people who do this for fun, that it's a business."
A typical class meets at 6 p.m. when Charnay and the students discuss the upcoming event that night.
"We will talk about what it is, what it takes to put on the production, what to look for, aesthetics, and the pleasure of the arts," Charnay said. There is a lecture followed by a trip to the box office to purchase tickets.
Students are expected to purchase tickets which usually cost between $10 and $12 for each show with a student discount.
Broadway shows are the most expensive, typically $25. The total cost of all the shows for the class is between $80 and $100, which is still lower than the cost of a textbook in many classes.
After the event, students meet and review the show, sometimes including discussions with people involved in the production.
To further encourage students to explore the arts, there is also a project in which students select and visit an event independently and report back on their experiences.
"Students love the class," Charnay said. "The majority of people that go haven't had those experiences before and [many] say 'I'll be back.'
"For others it is an excuse to go out on a Friday night to see a concert."
For more information, contact Charnay at 405-682-7558 or e-mail rcharnay@occc.edu.