OK Department of Health to host health literacy panel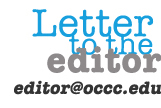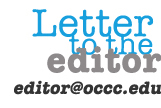 To the Editor:
The Oklahoma Health Equity Campaign partners will meet to discuss "Health Literacy Concepts" at 2 p.m. on Thursday, June 30, in Room 314 at the Oklahoma State Department of Health, 1000 NE 10th St. in Oklahoma City. Panelists will present on topics ranging from the education of health professional students to health literacy and its impact on patient beliefs. The public is invited to attend.
The keynote speaker will be Richard Perry, director of the Oklahoma Area Health Education Center program for Rural Health. Perry will present "Real Facts of Life: Teaching the Social Determinants." Social determinants of health are life-enhancing resources, such as food supply, housing, economic and social relationships, transportation, education, and health care, whose distribution across populations effectively determines length and quality of life.
Perry will be joined by two other panelists from OKAHEC, Toni Hart and Denna Wheeler. Hart is the Program Manager for the Rural Cancer Survivorship Education Program. Wheeler is Coordinator of Research and Evaluation for the Center for Rural Health at the OSU Center for Health Sciences.
This is an opportunity to participate in discussions on health literacy that can help design and implement health programs and delivery systems to improve the quality of life in Oklahoma.
To participate, please RSVP by calling 405-271-9444, ext. 56543, or contacting taran@health.ok.gov. If you live outside the Oklahoma City metropolitan area, you may join a videoconference from another county health department locations. Please call 405-271-9444, ext. 56543, before Friday, June 24, to check on its availability.
To learn more about upcoming HERO events, contact Marisa New at marisan@health.ok.gov.