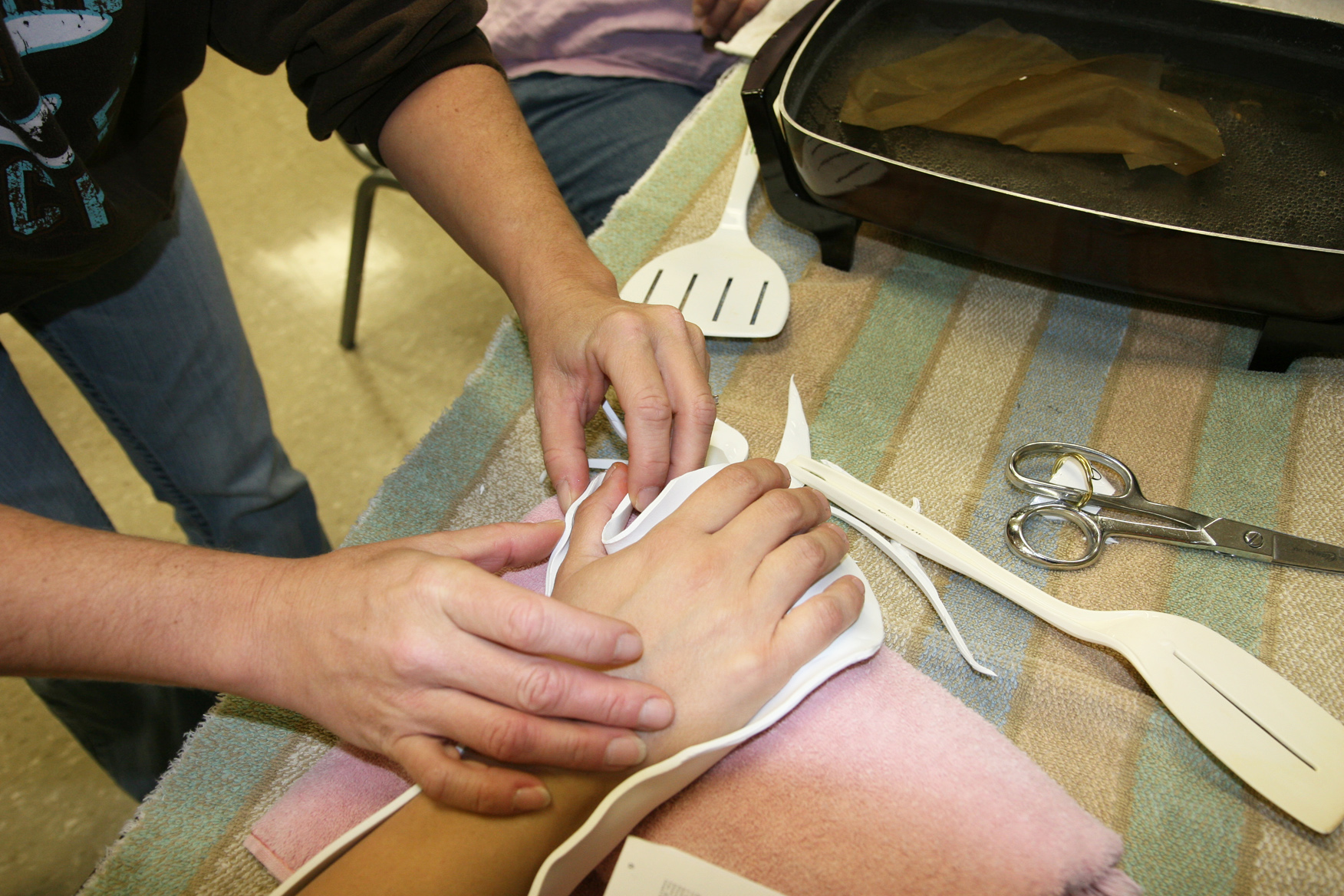 Program faculty defended recent graduates in the Occupational Therapy Assistant program who scored below the national average on the licensure test for the first time in the history of the college.
The program was brought into the spotlight at a recent OCCC Regents meeting.
There, Stu Harvey, executive director of planning and research, reported OTA graduates had ranked below the national average for first-time certification pass rates.
Tom Kraft, OTA director, said he wished he had been given the opportunity to speak at the regents meeting because there is more to the story behind the numbers.
"During that time, we had 17 students take the exam and we had 13 students pass the exam on the first time," Kraft said. "Four students didn't do it successfully."
OTA Professor Reeca Young said the results are an anomaly.
"We have small groups and we have always been above the national average until this year," she said.
"This is the first year that we have had a pass rate below the national average."
Kraft said nationally 1,862 graduates tested, with 1,593 passing the first time for an 85 percent national first-time pass rate.
In comparison, OCCC's OTA program had a 77 percent first-time pass rate, Kraft said.
"What is student success?" Kraft asked. "Is it passing a test on the first round?
"Each one of the four students who did not pass on the first try retook the exam, passed, and is working in the field currently," he said.
Young said there is only one student in the history of the program who never passed the national exam.
Kraft said a problem for some of the recent graduates may have been the time lapse between leaving the program and taking the licensure test.
"One of the things we are talking about is that you don't want to wait to take the national exam," Kraft said.
Young agrees.
"You don't wait a year and not be working in the profession and then take the test."
Kraft said he understands the importance of the program's average but he didn't think it made his students any less successful in the eyes of OCCC.
Kraft defends the program as sound.
"I speak to the fact that we can become so numbers driven that we forget to consider the rest of the story," Kraft said.
"Every number has a face. Every number has a story."