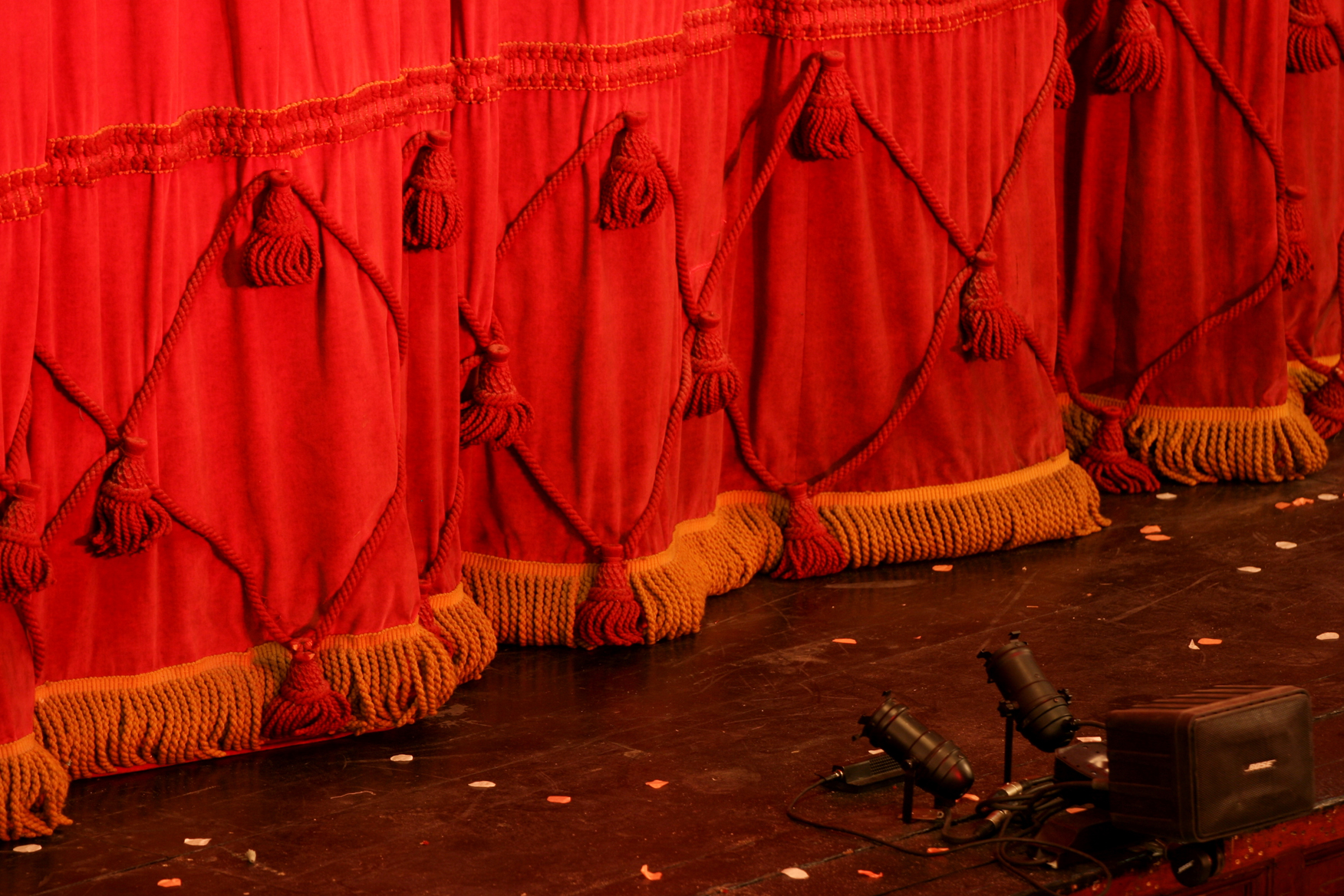 OCCC's production of "Romeo and Juliet" was an opening night success with almost every seat in the Bruce Owen Theater filled on Nov. 17.
"The show is where I want it to be," said Rachel Irick, guest director of the play, after the performance. With flowers in her hand, a gift from the cast, she said she expected each night's performance to get better.
Recovering from an injury, Irick watched the performance from her wheelchair in the back of the theater.
Michael Cowan Jr., who played Romeo, said he was nervous before the performance started but that he was also very excited.
"I thought it went amazing," Cowan said regarding the opening night performance.
Emily Germany, who portrayed Juliet, said she was satisfied with her performance on the first night. She said that she was proud of the energy she was able to use when her character learned about Tybalt's death.
Emily's mother, Pat Germany, said Irick did an outstanding job directing the play. She also mentioned that all of the actors did very well.
"I wouldn't change a thing," Pat Germany said. "Rachel should be proud."
Before the performance started, theater program director Brent Noel said he thought the actors were ready to perform at their best. He also drew laughter from the audience when his phone rang during his speech about audience members turning off their cell phones.
After the performance, Noel said the actors really were able to blossom during the performance. He said he was happy with their efforts.
Beforehand, audience members seemed excited about the performance. Emily Vice, a 19-year-old psychology major, said she was looking forward to seeing OCCC's rendition of William Shakespeare's tragic love story.
The actors wore colorful, elaborate costumes designed by Andy Wallach. Many of the characters carried swords in every scene and some used them in fights.
Tybalt, played by Gabriel Pranter, died in a sword-fighting scene. This was one of the saddest scenes in the play, with characters wailing and crying over the death.
The set was versatile with big pieces, like Juliet's bed, rolled on and off the stage throughout the performance. The show itself was funny, tragic, romantic, violent, and everything "Romeo and Juliet" should be.
The audience members laughed intermittently throughout the performance, especially during scenes with the loud and animated Mercutio, played by Rick Foresee. Irick brought the humor of the story to the surface.
Children in the front row of the audience snickered during the love scene between Romeo and Juliet, which entailed the two stripping down to their long under garments and rolling around in Juliet's bed.
The tragedy of the two young lovers was portrayed strongly during the play. Germany and Cowan were able to show the love their characters shared in life and in death.
To contact Alex Hawthorn, email onlineeditor@occc.edu.