OCCC's first annual talent show a success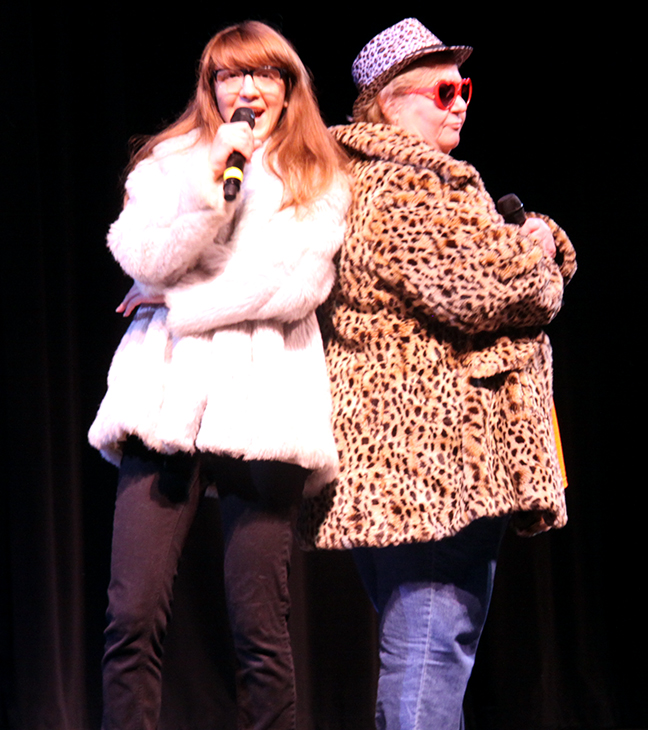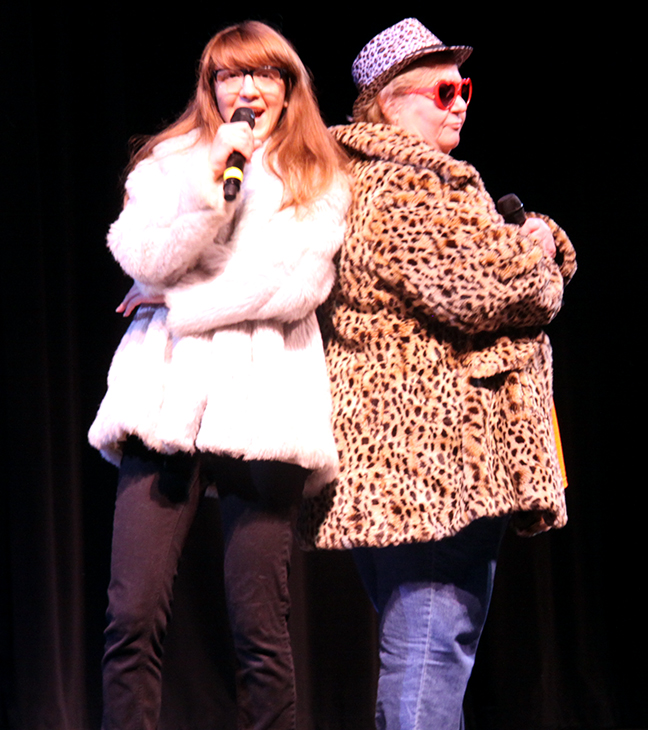 On May 7, the Future Alumni Network — more commonly known as the FAN Club — hosted OCCC's first annual talent show, "OCCC's Got Talent."
Among the 15 acts were comedians, dancers, a yoyoist, a multi-faceted musician and a comedic rap group consisting of OCCC employees.
There were a few of ways to win. One grand prize winner was selected by a panel of guest judges while a second grand prize was awarded to the act that raised the most donations for the OCCC Foundation Scholarship Fund. There also was a People's Choice Award.
Marilyn Or, art major and the winner selected by the judges, said she learned her talents as a yoyoist by watching YouTube.
"I literally was bored one semester … and I just went on YouTube and learned to yo-yo," Or said. "Most of the time it's to music."
While she was hopeful that she'd win, Or said, she was still surprised when her name was called.
"It's surprising — it's unexpected," she said. "I was praying that I'd won.
" … I didn't expect to win."
OCCC Records Office employees Janet McNeill and Crystal Witt, along with business major Tanya Bessell, won the second grand prize with their comedic rap about Records and Registration after they raised the most scholarship money.
"We worked our butts off," McNeill said.
The trio said they did whatever necessary to sell the most talent show tickets in order to raise scholarship funds.
"[We] were promoting all the time," Witt said. "If [we] had to take a trip to the bathroom, we were taking our tickets and trying to sell them on the way."
The People's Choice award went to OCCC student employee Kodey Prewitt, whose talent consisted of playing guitar, kick-drum and a harmonica — along with singing his own vocals — all at the same time.
"It feels great," Prewitt said. "I'm glad I had the opportunity to be in the talent show.
I've been playing [music] professionally for two years.
"I play drums, guitar, a little bit of bass and piano … but I stick with guitar — guitar's my main instrument."
Alumni Relations Coordinator Randy Cassimus said, after expenses, "OCCC's Got Talent" raised enough to fund four or five Association of Alumni and Friends scholarships at $500 each.
"We gave out $750 in prize money — $300 each to the the two grand prize winners and $150 to the People's Choice Award winner."
"I knew it was going to be a good show," he said. "The one thing I wasn't sure about was how many people would show up to watch it."
Considering the other events occurring on campus, Cassimus said, he was pleased with the overall turnout of about 215.
" … Considering how close we were to finals and with all the other things going on like the [employee] volleyball tournament and the chorale concert, I was pretty pleased with the turnout," he said.
For more information about the FAN Club, contact Cassimus at rcassimus@occc.edu.