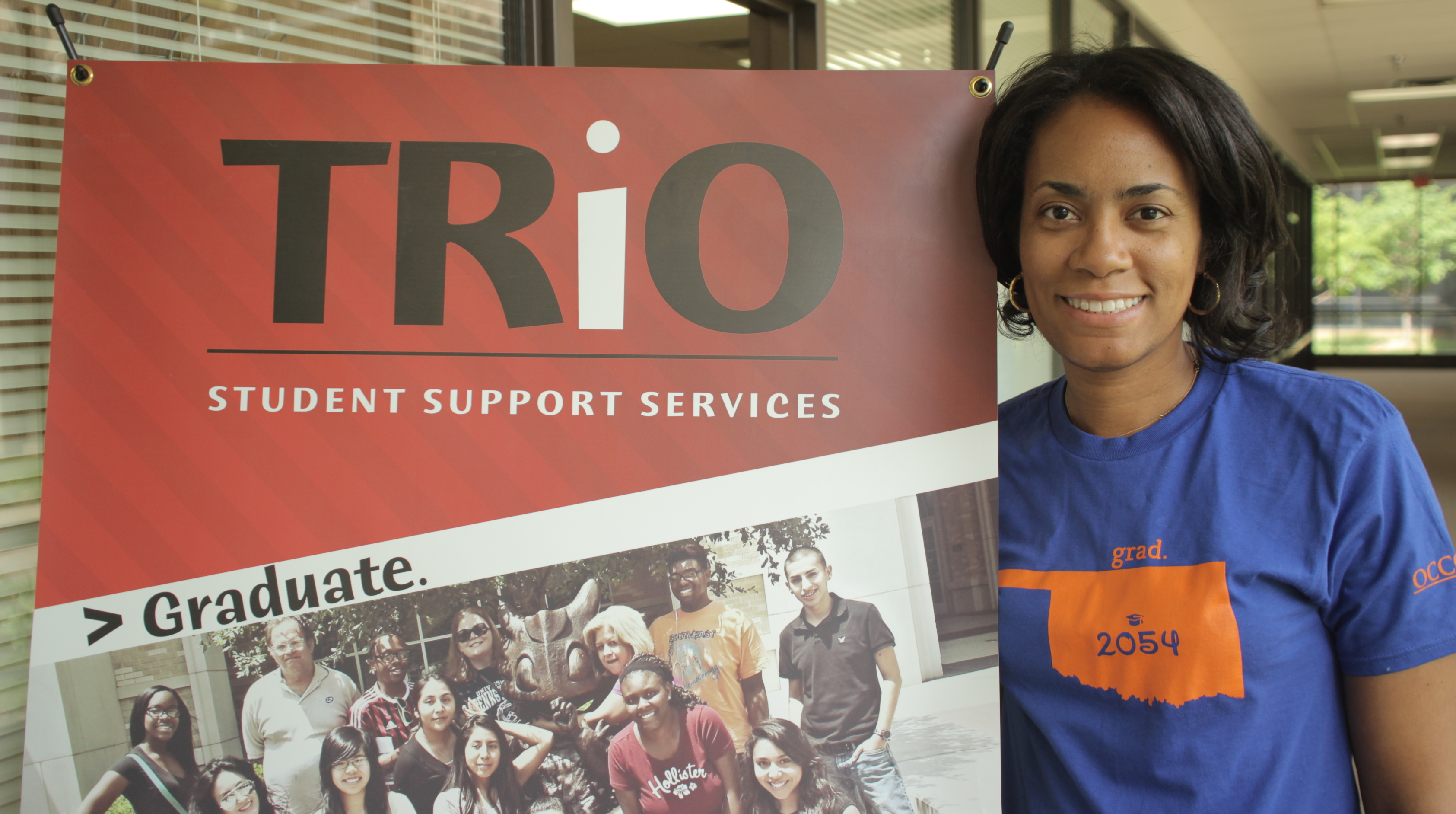 Lathonya Shivers, long-time OCCC political science adjunct professor, is the new OCCC TRiO Program Director as of May 19.
"My goals as the new director of the TRiO grant programs are to make sure to link all of the students in Student Support Services and the high school students in Upward Bound to resources and programs here at OCCC," Shivers said.
"I want them to see themselves as part of the OCCC community and I want to make sure that as a result of participating in our programs, they feel like they are a part of our campus."
The federal TRiO Programs are educational opportunity outreach programs designed to motivate and support students from disadvantaged backgrounds, according to www.occc.edu/trio.
Shivers, an OCCC employee since 2006, said she was initially hired as a political science adjunct professor, teaching government classes. After working for the state government for a number of years, she said, she wanted to apply her knowledge to the classroom.
Shivers also has first-hand experience with TRiO programs, since she took part in the Student Support Services program at Cameron University when she attended college there.
She said she is currently working with the Upward Bound program this summer and is helping 40 high school students on campus every day, providing them with a college experience.
Shivers said she plans to continue to teach political science classes at OCCC as an adjunct professor.
"I am happy to be at OCCC," Shivers said. "TRiO is a great program because it helps students access higher education — students who might not otherwise have the opportunity."
For more information, visit www.occc.edu/trio. To contact Shivers, call 405-682-7865.