OCCC to host sports, academic classes for kids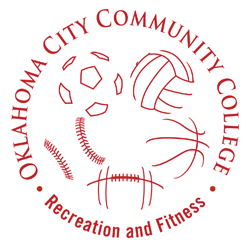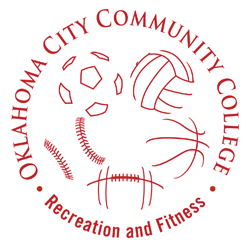 Although school is over for most students, that doesn't mean the college will turn into a ghost town. OCCC will host academic and fitness programs for both children and adults.
Brannon Dresel, coordinator of community education, said the community outreach and education division will offer College for Kids, a series of "academic enrichment programs" for children.
The program is for first through eighth graders, Dresel said.
The grade level is determined by what grade the child will be entering in the fall.
The classes will begin on June 4 and end July 27, with the week of July 4 off, Dresel said.
Each class is an hour and 45 minutes long, and lasts one week, he said.
A child can take up to four classes in one day.
Dresel said each class is $39, but parents can get a discount if they maximize their child's schedule.
"The majority of parents choose to come all day, all week," Dresel said. "The reason for that is because an all day student who comes all week is charged $99, which is a huge discount."
Dresel said this price "includes before-care and aftercare, and free lunch."
Jennifer Kellbach, Recreation and Fitness assistant, said the recreation and fitness center will offer summer camp for children again this year.
The summer programs guide lists several sports that will be offered, including basketball, volleyball, and golf.
"For the sports camps, which are from 8 a.m. to noon, it's $65 a week," Kellbach said.
There will also be a Fit Kids camp and Camp Rec, two afternoon camps that are not specifically sports related.
For Fit Kids camp, it's $45 for the camp itself, and $65 if they want to add a swim lesson.
Kellbach said another program, Teen Xtreme, will cater to older children.
"This is the second summer we have offered it," Kellbach said.
"It's geared toward kids who are too old for regular summer camp, but not old enough for a job yet."
Kellbach said the camp focuses on teaching responsibility and leadership, and allows participants an opportunity to volunteer.
"Last year, participants acted as junior counselors for the other camps," Kellbach said.
"They also volunteered at several community organizations, and even hosted a supply drive to send care packages to military personnel overseas."
Teen Xtreme is $95 per week.
Sports camps will begin June 4 and end Aug. 3.
Both Dresel and Kellbach said there are a few programs that create a draw every year.
"The classes we get huge enrollments for are our musical theatre programs," Dresel said. "Those are very popular every year."
Dresel said one of the newest College for Kids classes is creating some buzz as well.
"The new one we're doing that we're finding out is very popular is called Stem camp," Dresel said.
The program is available to children going into grades 5 through 8, and focuses on science, technology, engineering, and math.
The Stem camp will be offered from July 16 to July 27, and is an all day program. The cost is $50 for a full week of classes.
Kellbach said some of the most popular sports programs for kids are basketball, soccer, flag football, and cheer and dance.
"The flag football and cheer and dance are split between boys and girls and they're offered the same week," Kellbach said.
Community outreach and recreation and fitness will also continue offering adult classes.
For more information, contact the sports and recreation office at 405-682-7860.
To contact Mary McAtee, email staffwriter2@occc.edu.