OCCC to host Halloween Invitational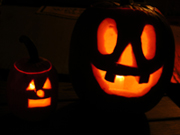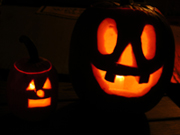 OCCC Aquatic Center will once again play host to Chesapeake Swim Club's Halloween Invitational Swim Meet taking place Oct. 28, 29 and 30.
Entering its 15th year at OCCC, the event is a USA Swimming sanctioned meet and will have a multitude of events ranging from relays to freestyle heats and will consist of team, as well as individual events said Chesapeake Swim Club Head Age Group Coach Kathy Mendez.
All swimmers taking part must qualify for the event by meeting USA Swimming's specified time trials. The entry deadline is Oct. 19.
USA Swimming is the national governing body for the sport of swimming for the U.S.. Mendez said they are expecting an increase in numbers with this year's participants.
"We're expecting to have 300 to 500 swimmers at the event," she said.
Mendez said the invitational provides an array of events that all qualified USA swimmers of any age group can participate in.
"It's a fun meet and it's open to all USA swimmers in Oklahoma," Mendez said.
"The kids always have a great time from our youngest at 5 years old, up to the seniors in high school."
OCCC Aquatic and Safety Training Specialist James Hensley said that young swimmers and parents should research and understand what sort of time they will need to dedicate to the sport and that swimmers must pass a series of qualifiers before they are granted entry.
"[Swimmers] have to have met the required physical standards to go to USA swim meets," Hensley said.
"You have to meet all of the qualifications and, specifically, the time standards that can vary from age group to age group."
When asked about what set OCCC apart from other potential venues to host the event Mendez said the Chesapeake Swim Club's relationship with OCCC is consistently beneficial and was invaluable to connecting the group with the national swimming community.
"I think we have an excellent relationship with OCCC and with Aquatics Director Roxy Butler," Mendez said.
"She's been instrumental in strengthening our relationship with 'Make a Splash' and USA Swimming."
Make a splash is child-focused water safety initiative created by USA Swimming Foundation.
Specific event dates, times and information can be found by visiting the Chesapeake Swim Club's official website at www.chesapeakeswimclub.org.
To contact Sean M. Tolbert,
email sportswriter@occc.edu