Facilities Management is pleased with the amount of materials OCCC recycles, said Facilities Management Assistant Director Michael Mondt.
Mondt said Facilities Management installed 15 water bottle refill stations on campus in 2012.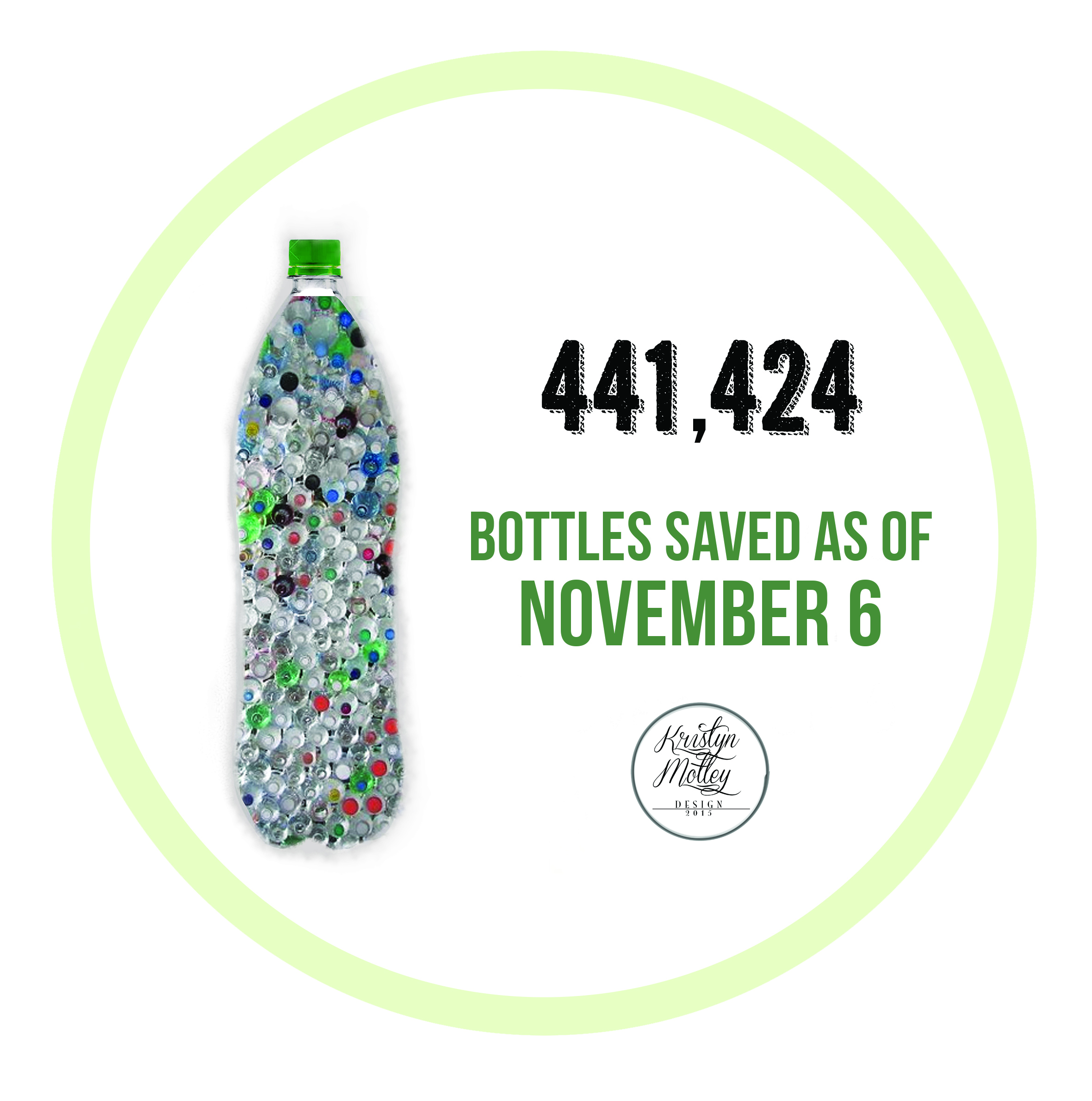 Each machine counts how many water bottles are saved. Once a month Facilities Management walks the campus to compile those numbers.
"Since July 2012, 441,424 plastic bottles have been saved by the college through those fifteen stations," Mondt said.
He said that the use of those water bottle filling stations has increased by 21 percent from July to October 2015, with a seven percent average increase each month.
"They really are providing a significant impact to our recycling efforts on campus and we are very proud of that," Mondt said.
He said that students may have noticed the small water conservation facts posted on the water refilling stations. That is due to a partnership with the OCCC Reads Committee to boost water conservation awareness on campus.
Mondt said Facilities Management also administrates the recycling of paper, cardboard, plastic and aluminum.
He said that the college partnered with PepsiCO to install two Dream Machines and 50 recycling bins on campus in 2011.
Dream Machines allow donations of aluminum cans or bottles. Once the donor drops the item into the machine, they accrue points to donate to different charities through PepsiCo, such as veteran or environmental charities.
They can also use the points to get cash vouchers at local restaurants or stores. For more information visit pepsicorecycling.com
"Those are huge," said Mondt. He said the total plastic we've recycled since the program started is around 24,251 pounds or 388,046 units.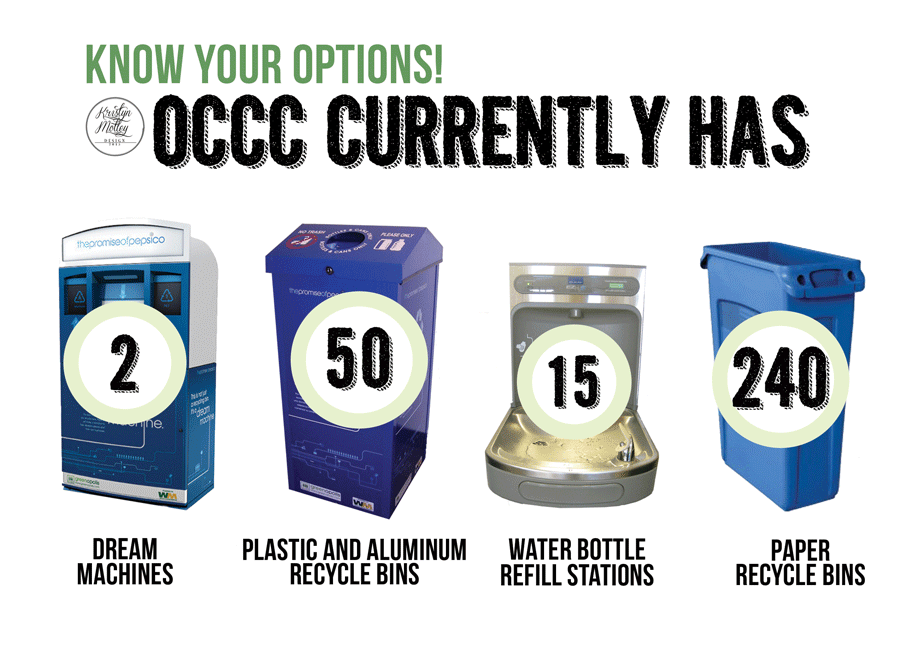 Additionally, Mondt said, 1,604 pounds or 48,246 units of aluminum have been recycled at the college.
He said OCCC's two Dream Machines are located in the Main Building, between Student Life and Academic Advising, and in the College Union.
"[Dream Machines] have also provided a big impact. We see more utilization out of the one in the college Union, probably because that's where people gather with the cafeteria being there." He said the Dream Machine in the College Union receives 30 percent more volume than the one in the Main Building.
He said Facilities Management has been looking into expanding the recycling programs, such as including metal recycling.
He said they recycle paper in two ways. The first way is for confidential papers, which are locked into bins, shredded and recycled. He said about 1,650 pounds of paper are recycled monthly this way.
The second way is when students, faculty, and staff discard paper in recycling containers placed strategically across campus.
"It's up to the college and the staff and the faculty and the students to place their recyclable materials in the bins that are provided in strategic locations across campus," Mondt said.
He said that the college puts out approximately 230 cubic yards or approximately 20,700 pounds of non-recycled material.
"That really equates to about 1700 pounds a month," he said.
He said all of the cardboard from Facilities Management, IT, and any office at OCCC is recycled when it goes to a ten-yard container where it is picked up daily.
For more information about OCCC recycling contact Mondt at micheal.e.mondt@occc.edu.