OCCC Students Cautiously Optimistic about OU's Big 12 Battle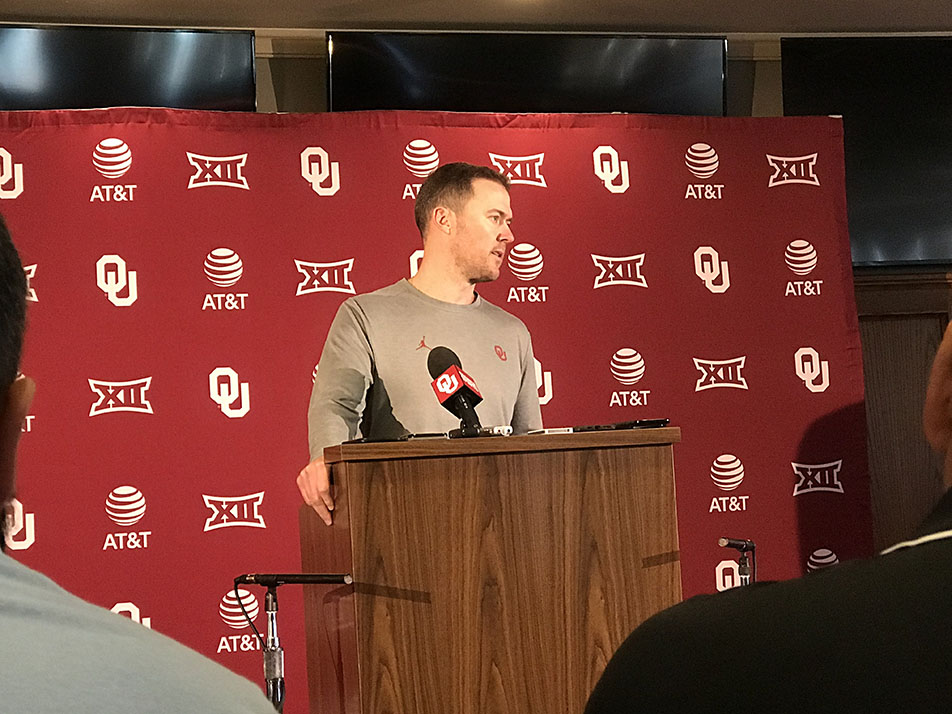 By: Ryan Chapman, Editor-in-Chief
After cruising through the non-conference slate, the Oklahoma Sooners were able to turn the page to Big 12 Conference play on their bye week.
The Sooners are no strangers to the level of play it takes to win the Big 12, as they seek their fifth straight conference crown this season.
This season may be Oklahoma's toughest road to winning the Big 12, as four new head coaches have come into the league and have their teams playing at a high level already.
Oklahoma will face two of those new coaches in their first two matchups.
First, the Sooners will host the Texas Tech Red Raiders, now led by former Utah State head coach Matt Wells. Then Oklahoma will roadtrip to play former Oklahoma State and LSU coach Les Miles as he tries to turn around the Kansas Jayhawks.
Oklahoma coach Lincoln Riley said the team is ready to get back into conference play during his press conference ahead of the matchup against Texas Tech on Sept. 23.
"This conference has been tough to win these last several years," Riley said. "It will be tough to win again this year and getting off to a good start is certainly critical."
Though the Oklahoma defense has looked improved through three games, the real test lies ahead as they get their first taste of Big 12 offenses.
"We've played some outstanding individual players up to this point," Riley said. "I think we're going to play more outstanding unites as we go forward."
Riley said the quality of skill position players on offense is what makes defending Big 12 offenses especially tough.
"A lot of the best skill position players in the country are on our schedule here over the next 8-10 weeks," he said.
OCCC student Brandon Branham, journalism, said he is cautiously optimistic about the defensive play after the first three games.
"The defense hasn't been anything since probably 2014, so it's always scary to see what they are going to do against a real offense," Branham said.
"But I'm excited. I think [defensive coordinator Alex Grinch] has really done something with this defense."
Reinforcements are on the way for the defense, however.
Senior defensive lineman Kennth Mann will make his season debut against the Red Raiders after missing the first three games due to an injury.
Mann tallied 51 tackles for the Sooners last season, adding one sack, one forced fumble and an interception that helped propel the Sooners past the Army Black Knights.
Riley said although they are happy to have Mann available, he will have to earn his way onto the field.
Five-star freshman wide receiver Trejan Bridges may also see some time on the defensive side of the ball.
Bridges, who played both offense and defense in high school, approached the Sooners' coaching staff about getting a run at safety or nickelback.
Riley said there is no official position change for Bridges yet, but Bridges could continue to see run on defense in practice.
"We're always experimenting with different pieces on our team at different places," Riley said.
The Oklahoma defense will look to carry their early success into conference play. There are just two games left until the Sooners head to the Cotton Bowl to face Texas, where the defense imploded just a season ago.
OCCC's Branham said he hopes the Sooners won't be caught looking ahead against Texas Tech.
"Tech always gives me a sense of uneasiness," he said. "But once we get past Texas Tech, I lose sleep at night thinking ahead to the game with Texas."