Summer graduation applications due at the end of July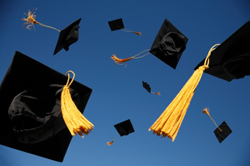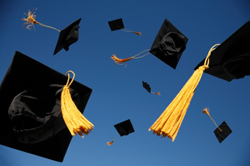 Students who plan to graduate at the end of this summer must submit their applications by the end of July, said Barbara Gowdy, Graduation Services director.
The deadline is June 26, Gowdy said, but the department does accept applications until the last day of the semester.
"It's not hard to get the forms needed to graduate," said Gowdy. "Students just need to come in and fill out the application. It's that easy."
Students also need to make sure they turn in their transcripts and make sure they are finished with all their classes, she said.
Gowdy said students who file to graduate this summer and meet degree requirements will be officially graduated. Students are not required to participate in commencement any semester.
She said students also need to be aware of the graduation procedure when pursuing multiple degrees.
"Students don't always know that if they are getting multiple degrees or certificates," Gowdy said. "They have to fill out an application for each one."
Gowdy said she is unsure how many students will walk in the ceremony to be held May 7.
"We don't really know how many students will graduate," Gowdy said. "But with the economy, we are hoping for an increase in graduation rates."
She said the numbers might be higher than last summer when the college saw 144 students graduate.
That number was down from the year before, she said.
Greg Gardner, Academic Affairs vice-president, said graduation is something to look forward to.
Graduation is one of the happiest days of the year for faculty and staff here at the college," Gardner said.
"It's the completion of a journey they started several years ago.
"It's a proud moment for those who work here at the college," Gardner said.
Gowdy agrees with Gardner that graduation is the pinnacle of the college experience.
"It makes us feel great to see all the graduating students who come through the office," she said.
"It makes it worth our while."
This story was corrected June 22. The Pioneer incorrectly reported about the graduation process in the June 18 issue.
For questions regarding this story, email onlineeditor@occc.edu.