OCCC Student Arrested, Accused of Workplace Threat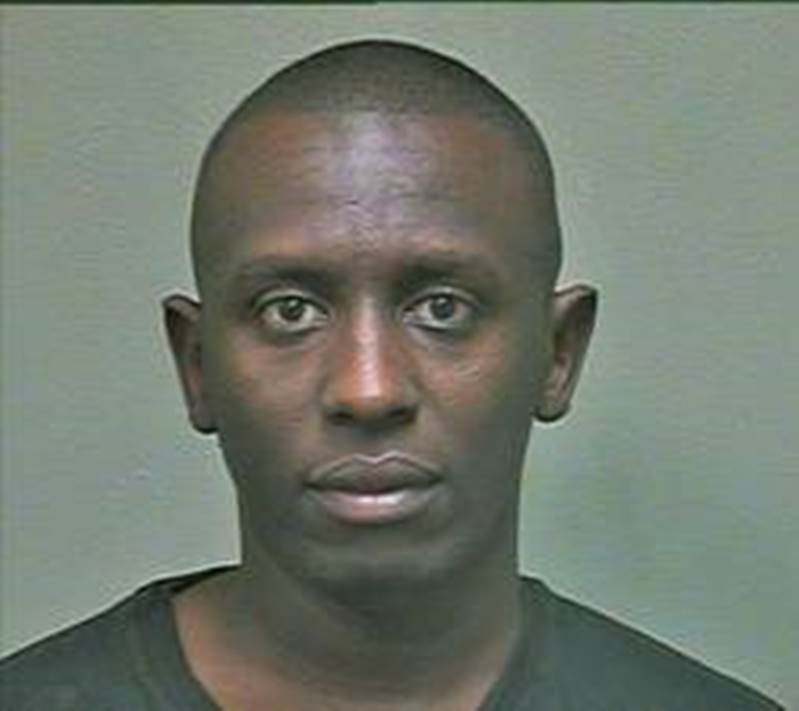 {jcomments off}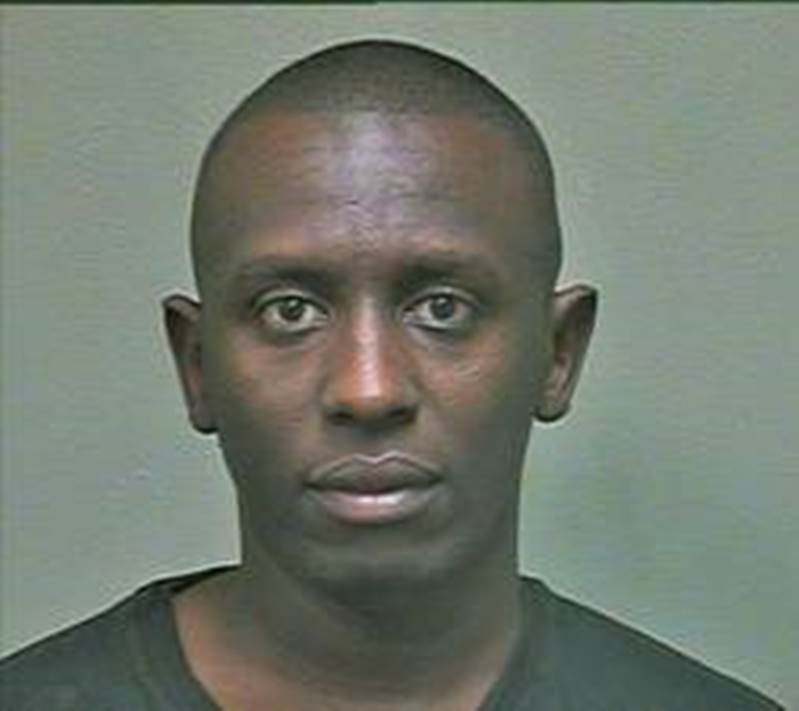 OCCC student, Jacob Muriithi, 30, was arrested on Friday, Sept. 27 and charged with an Act of Terrorism after a victim reported he threatened her.
According to an Oklahoma City Police Department crime report, filed on Sept. 19, the unidentified victim stated on Sept. 13, she worked with Muriithi, who was her supervisor for the day at Bellevue Nursing Home located at 6500 N. Portland Av. in northwest Oklahoma City. The victim was wearing a Star of David necklace. Muriithi asked if she was Jewish, to which she replied no, but she wore a Star of David necklace.
Muriithi then told the victim he represented ISIS. The victim said she did not know what ISIS meant and asked Muriithi to explain.
According to the report, he said they killed Christians by cutting off their heads. Muriithi asked her what time she was getting of work, and she then asked why he wanted to know and if he was planning to kill her.
The victim said Muriithi told her he was going to wait until she got off work and cut her head off. She worked overtime and when she got off, she asked Muriithi if his guillotine was set up outside. Muriithi told the victim he was going to cut her head off with a dull blade and post it on Facebook.
Oklahoma City Police Public Information Officer Capt. Dexter Nelson said detectives are still working on the case and at this point, it does not appear to be associated with the beheading in Moore on Thursday, Sept. 26.
"Our detectives are still working the investigation and they will be in contact with the FBI and Moore to see if there's any connection between the two, but so far we haven't seen any," Nelson said.
He said the news outlets in the metro are mixing the two stories together, but the event with Muriithi and the event in Moore are two completely separate events.
"On our deal with Mr. Muriithi, it is a little bit confusing, because we're told the events occurred on the 13 of September, although the victim didn't report it until the 16 of September, and that was when she reported it to the patrol officers.
"Once that case was reported, it was assigned to an investigator on the 19 [of September]. Our investigator has some difficulty tracking down that victim to speak with her for an interview, so by the time he got her tracked down and spoken to, he started to prepare an affidavit for arrest, because what she reported to us, the incident in Moore had not occurred yet," Nelson said.
According to the Oklahoma County Jail Inmate Query on Monday, Sept. 29, Muriithi was charged with Act of Terrorism and Threatening to Perform an Act of Violence. He was held without bond for Act of Terrorism and given a bail of $1 million for Threatening to Perform an Act of Violence.
On Wednesday Oct. 1, the Inmate Query was updated to show Muriithi was still charged with an Act of Terrorism and Threatening to perform an Act of Violence, but his bail amount for Act of Terrorism was changed to $5,000 with a bail of $1 million for Threatening to Perform an Act of Violence.
"We were working on it from the angle of an affidavit of arrest under the charge of threatening an act of violence, but then once the incident occurred in Moore, further consultation with the District Attorney, it was decided that they wanted a higher charge, so we went then with the felony charge, which is a violation of the Oklahoma Counter Terrorism Act. That occurred on the 26 and he was arrested on the same day," Nelson said.
On Friday, Oct. 3, the Inmate Query was update again and showed Muriithi is charged with Act of Terrorism and held without bond. He was also charged with Threatening to Perform an Act of Violence with no bond required.
Muriithi, a nursing major, was confirmed to be currently enrolled with classes.
OCCC's Police Chief James Fitzpatrick said he had never once heard of Muriithi until he appeared on the news. The campus police have never received any reports or complaints involving Muriithi, he said.
Fitzpatrick said, "I don't think (students) need to make assumptions. I think that they just need to follow the facts."
He said he trusts the truth of this case to emerge in time. Fitzpatrick said students and faculty here should not worry.
"If there's anything that we believe raises an issue of security we're going to let students know," He said.
OCCC President Paul Sechrist said students should not have any misgivings about their safety right now.
"Other than what we know in the media, I don't know any of the additional information. We do know that he is a student here. We know of no connections to the college in terms of making any threats to the college, to our students, to the faculty," he said.
Sechrist said safety is a big concern on campus, and the administration and Campus Police are always working to make sure students are as safe as possible. OCCC has many surveillance cameras, upgraded the police force, officers have had more training, and students are required to do drills, he said.
"We recognize we live in an age that things could happen, and so we don't want to be naive about anything. We want to be as prepared as possible, but at this point, we know of no threats to the college, no threats to faculty, no threats to the staff. While we're going to be very careful, we're going to be very vigilant in terms of watching what is going on and listening very carefully," Sechrist said.
Campus Police and administrators can only do so much, he said. Students need to report anything they hear that concerns them, because safety is a shared responsibility.
"We do a good job of trying to watch, but everyone has a responsibility, so if you see something say something. If you hear something that's not appropriate, make sure you report it, and we will follow up and make sure we do an investigation," he said.
Sechrist said students should not jump to conclusions and associate certain groups of people with decisions other people have made.
"Make sure that we don't target whole groups of people because of some individual. There are good people in every religion, and bad people in every religion. Let's try not to extrapolate one person's behavior to a whole group of people," he said.
The shelter in place drill is the procedure students should use with any type of weapon on campus, Sechrist said. The drill is not just for shooters.
"Nowadays, it's not just a gun or that kind of weapon, it's really any weapon that would give us concern that we would shelter in place if you can. Hide if you can. If you feel safe and you want to get out, that's part of the protocol, too," he said.
Keep checking the Pioneer for updates on this story.
Jorge Krzyzaniak contributed to this story.