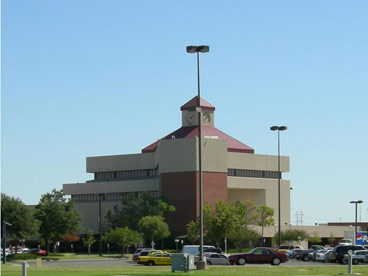 The college will open the next two Sundays to allow students to make up work missed due to the recent snowstorms which swept the state.
From noon to 5 p.m. on Feb. 20 and 27, OCCC will open its doors to faculty and students who want to make up time lost during the school closings. The library and most learning labs will be serving students.
President Paul Sechrist said the extra hours should give students and faculty a good opportunity to catch up.
"We felt like extending some hours on the weekend would be helpful, when generally students don't have other classes," Sechrist said.
Already a month into the semester, most students have attended only a handful of classes, because the college was closed a record number of six days, said Felix Aquino, Academic Affairs vice president.
Chris Martin, 22, nursing major, said it's great that OCCC is taking action and opening on Sunday.
"I know I'm behind in some classes and having the option to come in on a day off should be beneficial," Martin said.
Another nursing student, Jenny Jansing, 21, said she thinks students should make use of the extended hours.
"I'm planning on taking advantage of the Sunday openings," Jansing said. "Some of my classes are offering extra credit for attending so that's going to really help me out."
Students and faculty alike voiced their support for OCCC's efforts to make up for lost class time. Christine Peck, Math Lab supervisor, said members of her staff are happy to be opening their doors to students and instructors.
"We'll have plenty of staff for all math subjects and we will have calculator workshops as well," Peck said.
Bethany Vanderschans, 24, Communications Lab tutor, said these extended hours will be as important to instructors and tutors as it is to students.
"It will be good for employees to be able to make up some work hours they lost," Vanderschans said.
The areas of the college that are going to open during the two Sundays are the library, Testing Center, Accounting Lab, Biological Sciences Center, Communications Lab, Student Computer Center, Math Lab, and Physical Sciences Center, according to a memo from Sechrist.
The college will provide the necessary security, maintenance, and information technology during the Sunday openings.