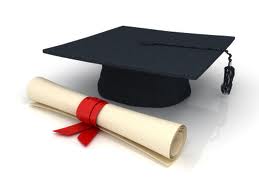 Those who need to finish high school have a second chance right here at OCCC.
More than 3,000 students are enrolled in GED and other adult education classes through OCCC's Family And Community Education Center at 6500 S. Land, said Jessica Martinez-Brooks, Community Outreach and Education director.
The FACE Center is located about one mile north of the main campus. It offers a free GED program to those who want to obtain a diploma, Martinez-Brooks said.
She said the classes are free but there is a $75 fee for the actual GED test.
"We have the largest adult education center in the state," Martinez-Brooks said.
Started in 2008 with a State Department of Education grant, the FACE program is intended to help all those that want to further their education. The program helps those who want to earn the equivalent of a high school diploma, Martinez-Brooks said.
A new requirement is that students must have either a high school diploma or a GED to receive federal financial aid.
"FACE accepts students as young as 16 and 17 years old who want to receive their diploma," said FACE Center Office Assistant Carla Lanois.
The center has locations other than OCCC.
Classes are offered at Francis Tuttle Technology Center, both the Reno campus and Rockwell campus; Rose State College and many libraries throughout Oklahoma City.
There also are online courses available for those who cannot make it to a teaching site, said Martinez- Brooks.
After enrolling in the program, students are required to take a placement test to get a better understanding of which classes they need to take, Martinez-Brooks said. Once students have taken the placement test, they are then put in courses for the subjects in which they need improvement.
There are about 60 sections of different classes to enroll in, Martinez-Brooks said.
Classes in English, reading, math and other courses are offered. The classes are offered from 9 a.m. to noon and again from 6 p.m. to 8 p.m. Monday through Friday.
There also are Saturday classes from 9 a.m. to 3 p.m. Night classes are the most popular for those that work or have children, Martinez-Brooks said.