OCCC needs to improve grades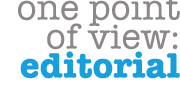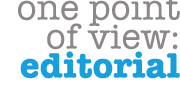 A report was released this past June from the U.S. Chamber of Commerce's Institute for a Competitive Workforce called "Leaders and Laggards: A State-by-State Report Card on Public Postsecondary Education." (http://icw.uschamber.com/reportcard/#trans2)
Joey Stipek
The report gives the nation's two- and four-year colleges letter grades in certain areas including efficiency and cost effectiveness, student access and success and, lastly, transparency and accountability.
Simply put, Oklahoma's two-year institutions simply aren't making the grade.
While Oklahoma's four-year institutions received a B in four categories, the state's 33 two-year institutions faired much worse, receiving a C for student access and success, D for efficiency and cost effectiveness, C for meeting labor and marketing demand and a D for transparency and accountability.
Of the states surrounding Oklahoma, only New Mexico faired worse in every category.
In the June 20 edition of The Oklahoman, Andrew Kelly, a researcher for the U.S. Chamber report, said the study was based a review of states' higher education policies and on data analysis from the National Center for Education Statistics.
"As states struggle to fund higher education, it becomes more important for higher education systems and campuses to make the most of funds they're given," Kelly said.
Oklahoma's two-year college leaders should look to see what the states' 12 four-year institutions are doing right, especially in the areas of efficiency and cost effectiveness, and transparency and accountability, and follow suit.
Then those school presidents should implement those policies and procedures at their own institutions.
After all, taxpayers have a right to know how their tax dollars are spent on schools in every area.
While it's unfair to blame OCCC for 32 other schools not being able to keep their ducks in a row, OCCC does deserve their share of the blame — especially on issues such as transparency and accountability.
When OCCC is less than forthcoming over issues surrounding money missing from the Bursar's office or obtaining simple records over how much money is used on chlorine for the Aquatic Center, then you can see why the U.S Chamber of Commerce gave OCCC the grade it did.
Higher education in the state of Oklahoma generally deserves better marks than a D.
However, Oklahoma's two-year school presidents should be doing more to ensure the state's institutions are making the grade in all areas.
—Joey Stipek
Special Assignments Reporter
To contact Joey Stipek, email onlineeditor@occc.edu.