OCCC hotbox: Students Sweating First Days of Class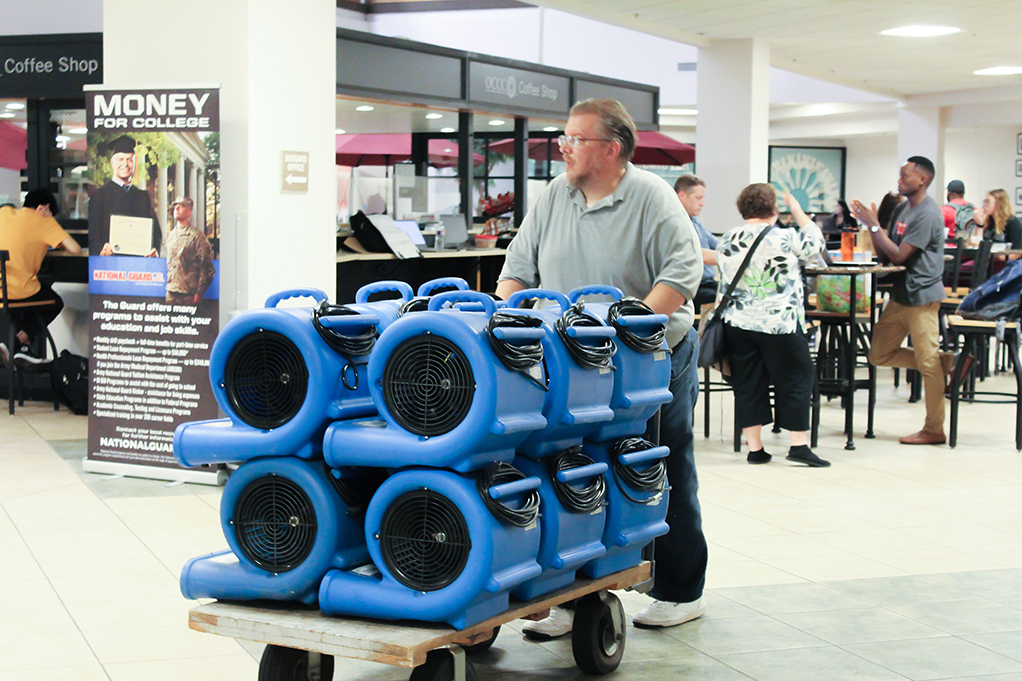 By: Ryan Chapman, Editor-in-Chief and Staff Reports
Starting a new semester often causes OCCC students to sweat with anticipation and a bit of fear. But, students on the main campus who started classes Aug. 19-20, were sweating for a different reason—the air conditioning was not working.
Executive Director of Facilities Management Chris Snow said the main water chiller malfunctioned in the early morning hours of Aug.19, causing a lack of cold air in the main campus building, which includes all academic divisions. The campus has three chillers.
A chiller is an apparatus on top of or connected to a building that uses chilled water to cool a metal coil which air is blown over.
As the air passes over the cold coil, it is cooled and distributed through the air ducts into classrooms, offices and internal walkways, Snow said.
The concept is similar to cooling an area by placing a 7-pound bag of ice in front of a fan, turning on the fan, and chilling the air as it moves across the ice bag.
"The chiller we lost is the largest of the three chillers, and it is necessary for that chiller to run when we are at the hottest day of the year," which was the first day of classes, Snow said.
As a result of the malfunction, thousands of students on the first and second day of classes sat in too-warm classrooms and continually fanned themselves to try and keep cool. Outside temperatures reached 99 degrees both days.
Facilities management and other employees distributed 600 blue Trilink brand fans throughout the campus and in multiple classrooms to help circulate air. The college rented the fans to help mitigate the temperatures inside.
Several night classes were moved from Arts, English and Humanities' second and third floors to lower floors. Others were moved to the Keith Leftwitch Memorial Library, where temperatures were cooler.
Many faculty shortened their lectures, letting the students leave classes early.
Some students said they decided they couldn't take the heat and left.
"It was awful. I mean, people brought in fans, but it was just hot air blowing around," Jesse Villegas, business, said. "I couldn't take it, so I went in to work early."
Other students said they stayed in their classrooms but couldn't focus on the lectures.
"I have no idea what my professor in my math class was even talking about. She seemed nice and she was sweating a lot.
"I was focused on trying to just make it through the lecture and watching the clock," Peyton Harris, diversified studies, said.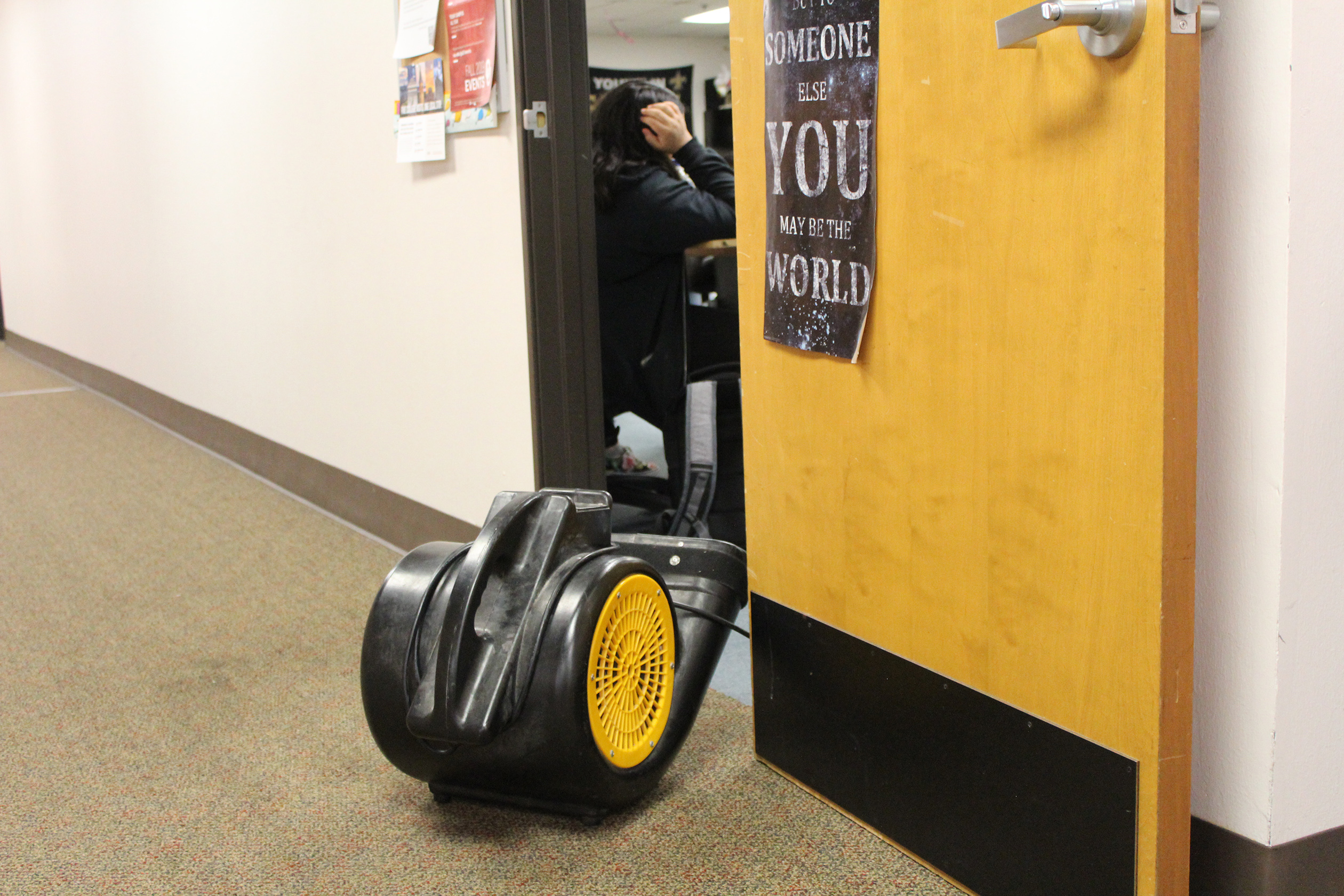 Still, other students said they were appreciative of the care Facilities Management staff showed.
"It was bad but they did all they could for us. They should be thanked for trying hard. It was hot for them too," Chris Pham, humanities, said.
Students were made aware of trouble with the air conditioning by email at 8:43 a.m. Aug. 19.
The email from OCCC Public Relations notifying the campus of the air troubles said, "We are utilizing every resource to resolve the issue, and will provide updates throughout the day."
Students said they never received updates about the air cooling challenge. Amber James, music, said the lack of information caused her to feel the college didn't care about her.
"We are paying for our classes, and maybe I'm just an older person who expects to be treated right, but not letting us know what was happening after they said they would is not right," she said.
Facilities Management located and rented a temporary replacement chiller in Houston, Texas, which arrived at OCCC at approximately 4 a.m. Aug. 20 and had noticeably cooled the college by 11 a.m. Wednesday, Aug. 21.
Snow said the broken chiller could take 6-10 weeks to repair. There was no estimate at presstime about the costs for repairs.