OCCC hires physics professor from Serbia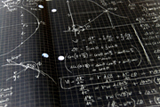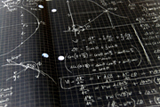 Physics Professor Ivana Pavic grew up in Serbia, the daughter of two mathematicians, but was most recently working in California before coming to OCCC, she said.
While growing up, she always had an affinity for math and science, she said.
At home, her father would give her challenging new problems to solve, and her mother was always helpful in explaining how to solve them.
Later, Pavic was able to attend a high school especially geared towards science that was named after the famous Serbian physicist and physical chemist Mihailo Pupin.
Pavic said the education system of Serbia is different from that of the U.S., because most children in Serbia are exposed to higher mathematics at a younger age.
An experienced instructor, Pavic had taught college courses in physics, physical science, and astronomy in California before moving to Oklahoma and joining the OCCC teaching faculty.
In addition to teaching Advanced Placement Physics at Edison High School in Fresno, she has taught courses at California State University in Fresno, Fresno City College, and West Hills College in Lemoore.
Despite other offers, Pavic said, the choice to work at OCCC was easy.
"I really like the people here," she said.
Pavic received her master's degree in physics in 2006 from California State University in Fresno, the same university where she obtained her bachelor's degree with magna cum laude honors.
Before attending CSU, Pavic studied physics at the University of Belgrade in Belgrade, Serbia.
In the classroom, Pavic said, she believes that understanding is more important than memorization.
She said students are only in class for a short period of time and it is important to use that time making sure they have an understanding that can be built upon.
To contact Chris James, email onlineeditor@occc.edu.