OCCC experts answer student complaints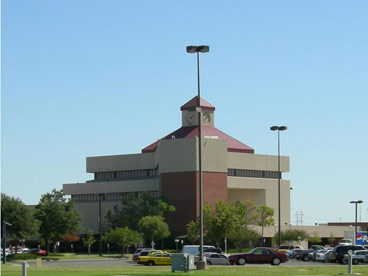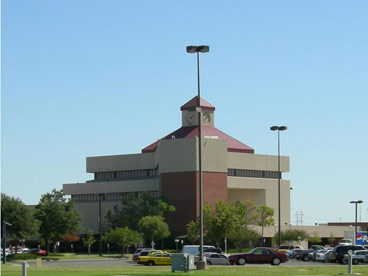 When Donneva Patterson started classes this semester, she said, she did so with no textbooks.
Patterson, a medical assistant major, said she applied for financial aid but because it had not been approved yet, she had no way to get her books by the time classes started.
With around 12,500 students on campus this fall, some issues are bound to arise. Problems with financial aid and parking seem to be at the top of the list for many students.
Patterson said the college should have a way to help students in her situation.
"I believe that they can give me at least a voucher to get my books … ," she said.
Financial Aid Assistant Director Meghan Morgan said not all financial aid applicants qualify for the Achieving the Dream voucher. She said certain requirements must be met and the student must be approved by the financial aid department.
"That is for students who have turned in financial aid documents and things haven't been reviewed, maybe they've just been accepted, enrolled and they're just filing the FAFSA … ," she said.
Morgan said students who don't qualify for a voucher aren't allowed to charge in the Bookstore if they have not received their financial aid because there is no way to guarantee how much money they will receive.
However, she said, students who qualify for a Pell Grant will be notified via email when their money is in the Bookstore, she said. The Bookstore sends the Financial Aid office updated reports each day. That information is then passed on to the student.
Pre-education major Hilda Estrada said she too had issues with Financial Aid. She said they need better customer service.
"Financial Aid — they're a little rude," Estrada said.
"I went to ask for information about my FAFSA and there were some corrections that had to be made and so I kept on going over there for this whole week."
Estrada said one of the workers in Financial Aid raised her voice while giving her instructions on how to fill out a FAFSA.
Morgan said Financial Aid is working on their customer service. She said the department is focusing on becoming more student oriented and assisting students in the most efficient way possible.
"I think we've made some really great improvements in customer service, but hopefully this time next year … it will be better and we will have improved our service even more," she said. "We are focusing a great deal on that."
Morgan said the financial aid process can be very stressful for students. She said the key is to apply early and make sure the Financial Aid office has all the correct documents.
"It's a pressure situation, but financial aid can be the common denominator for a lot of students, because they need their books and they're getting a bill and they don't know how they're going to pay," Morgan said. "The tricky thing about financial aid is that there are so many federal regulations … .
"When a student … applies in August and then they get notified they have to turn in those documents, it's kind of a scramble there.
"There's lines everywhere and there's lots of students. We spend a lot of time one-on-one, face-to-face with students … so it's like a big influx of paperwork coming all at one time. We do try to work as quickly as possible … ."
For more information about Financial Aid, visit www.occc.edu/financialaid or call 405-682-7599.
Another common complaint among students has been parking, although one student admits it shouldn't be such an issue.
Ya'Tae Lewis, speech and theater arts major, said he takes full responsibility when he can't find parking.
"I mean, I have a 10 a.m. class and really I feel like if I know I have a 10 a.m. class, I should be down here a whole lot earlier to get a good spot," he said.
Child Development major Esther Arredondo said the parking problem is related to everyone trying to park in the same area. She said she recently started parking in a different area in order to avoid some of the traffic.
"Everyone is just used to coming in through the front … ." she said.
Elizabeth White, nursing major, said students are causing problems for themselves.
"I mean, there's a ton of parking," she said. "It's just getting the right spot, getting here in enough time or getting here early to find a spot — so it's up to the student, I guess," White said.
OCCC Police Chief James Fitzpatrick said there is ample parking, especially in the back lots. He said students can probably make it to their classes more quickly by parking in a different lot versus driving around in one particular lot for a while, looking for the perfect spot.
He said most students avoid parking in back because they are not familiar with it. He encourages students to drive around the back and find a new place to park.
"My challenge to them is to try it someday," he said. "Just drive around, go back, get out, and figure out how long it takes to get to your class versus parking way out on the A lot or even C lot. Then they still have to make this big long walk into the building when it's really not any further."
For more information, contact the Police Department at 506-682-7872 or visit www.occc.edu/police.