OCCC employees win prestigious film, video awards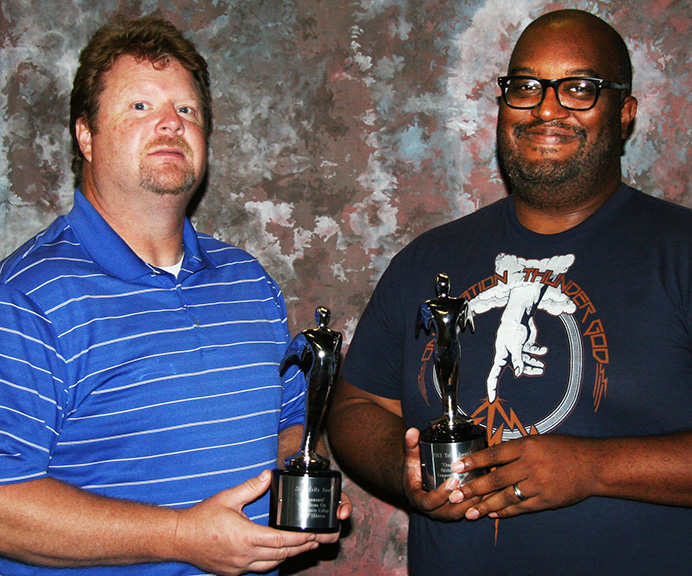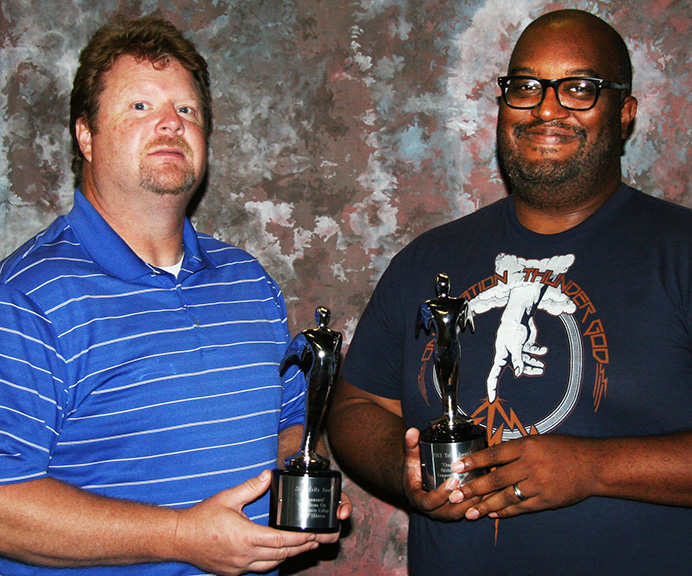 OCCC employees Video Production Specialist Dan Anderson and Video Production Technician Robert Lane recently earned awards for their video work. Both men's video entries earned Silver Awards, the highest Telly honor, at the 34th Annual Telly Awards.
Anderson's commercial spot, "Community," for OCCC"s "Now is Power" campaign, and Lane's online public service announcement spot, "Clear Head," produced for OCCC's Student Support Services department,won in the "schools, colleges and universities" category.
Anderson said awards are based on production value, message, content and more.
"It's an industry standard that's set for judging," Anderson said. "If you meet the criteria on certain levels then you're awarded different types of things.
"Our criteria met the highest level so we were awarded Silver Awards."
Anderson said his spot also won an award in the "communicator" category.
Lane said this was his first time submitting an entry for the competition.
"I felt pretty good because I had never won an award [in video] before." Lane said.
This was Anderson's second submission in the competition.
"It's definitely an honor because it's a worldwide competition," Anderson said. "If you go onto the Telly's site and look at the people who have won and were awarded the distinction of the Silver Award, we're competing against production houses from New York City, Los Angeles, and … around the world.
Anderson said he and Lane were up against challenging odds.
"We're competing against people who have a lot more resources and a lot more people on a crew.
"[Lane] did his [spot] on his own," Anderson said, "whereas the spot that I did was part of a year-long research project from the marketing department in conjunction with Third Degree Advertising.
"I shot it, I edited it. I physically produced the spot."
Anderson said he has a news background.
"I originally moved here from Illinois in 1989," Anderson said. "I came out of a news broadcasting background. I was a photojournalist at KFOR for 20 years. I was here during probably some of the biggest news that ever happened in Oklahoma —the Oklahoma City bombing, the May 3, 1999, tornado, the bombing trials. I've been … at the college for five years."
Lane said he isn't originally from Oklahoma.
"I've been here for almost five years. I'm from the Washington, D.C. area.
"I moved to Nashville when I was 22 and went to film school there. I lived there for like 10 years. I met my wife there, too. She's from here so I am here now in Oklahoma."
Lane said he attended Watkins College of Art, Design & Film.
To watch Anderson's video, "Community," visit www.youtube.com/watch?v=lMjsaE5neyM.
To watch Lane's video, "Clear Head," visit www.youtube.com/watch?v=H40RuviJm7U.