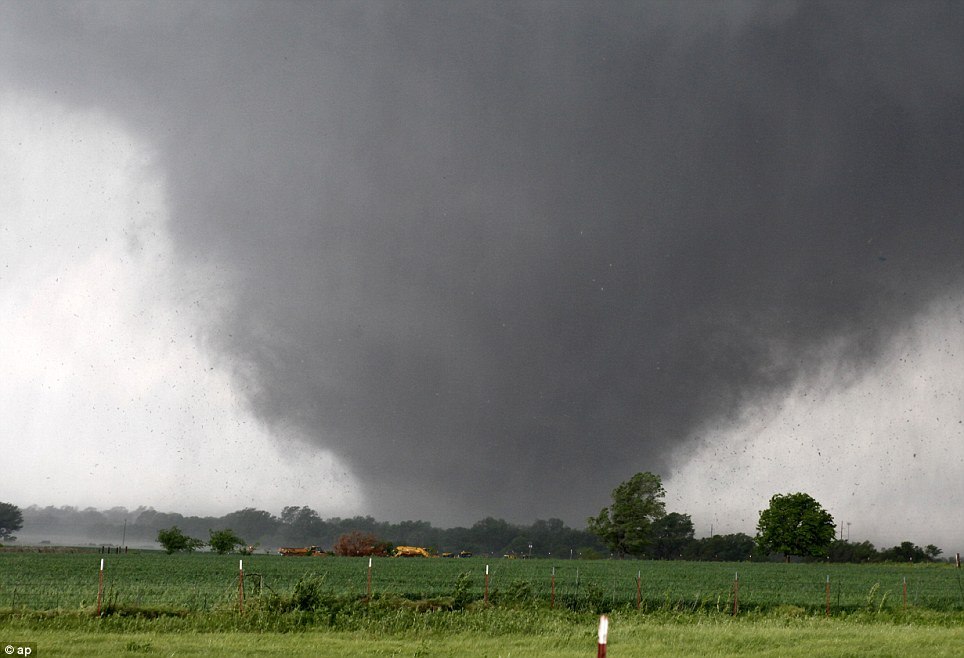 On two days in May 2013, central Oklahoma suffered damages from several tornadoes — including the May 20 EF5 tornado that killed 24 people, nine of them children.
OCCC graduate and Communications Lab Tutor Caleb Wiseman said he contacted everyone he knew the day of the May 20 storm.
"At that time, I lived up north … but I was talking to my girlfriend on the phone when the sirens went off," Wiseman said.
"I was worried and I called everyone I knew … ."
While he wasn't in the direct path of the storm, Wiseman said, he could tell the danger that was present just by looking at the sky.
"Tornadoes are a really big deal [in Oklahoma]," he said.
JD Fennell, substitute teacher for Pathways Middle College at OCCC, said he was more affected by the tornado that hit Carney, Oklahoma, the day before on May 19, 2013.
"I saw that Carney one in my rearview mirror," Fennell said.
"I was working, doing out-patient transportation and I had to outrun that one with a 90-year-old guy in a wheelchair," he said. "It was kind of unnerving.
"I was trying to make my way south … to get around the tornado … [but] these storm chasers and media had their goddamn cars just parked right in the middle of the street — you couldn't get through.
"I about got in a confrontation with the storm chasers who were blocking the highway … ," Fennell said.
"I started to get close to nudging one of them … and finally, they moved … ." "After May 20, seemed like Shawnee — they also got hit — was forgotten," he said. "They just seemed to be forgotten because the bulk of the damage was down in Moore."
Fennell said he volunteered with the Red Cross to help clean up from tornado damages all across the state.
"We live [in Oklahoma] — this is what you deal with."
RELATED STORY: