OCCC employee lands role as actor's double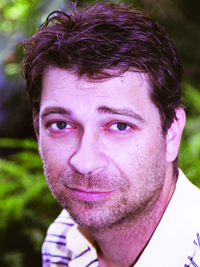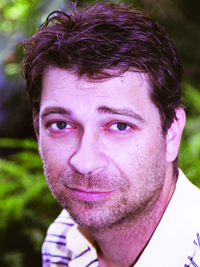 Rachel Morrison/Pioneer
Shawn Stawicki
Beginning July 1, OCCC's first-ever feature film "Just Crazy Enough" will start shooting at various locations around the OCCC campus — and one of OCCC's own will play an integral on-screen role.
Shawn Stawicki, Pioneer lab assistant, will play body double to the film's star Chris Kattan.
Stawicki said he got the role by being in the right place at the right time.
"I got a phone call on June 15 from our lab director," Stawicki said.
"She asked me if I had to pick one celebrity that I looked like, who would it be? And I said, 'Chris Kattan.'
"She started laughing and told me that (OCCC Film and Video Production Equipment Coordinator) Sean Lynch had seen me through the window of our offices the day before and thought I looked a lot like Kattan.
"[He told her] they were making a film with [Kattan], were going to need a body double, and was I interested in the part?"
Lynch, producer and co-writer for the film, said the role of body double is especially important for this film.
"Because the movie is about twins, there'll be times that we have to make it look like they're both on screen," Lynch said.
"With a body double, we can have the camera looking over the double's shoulder, or looking in from the side, and still make it look like the actor, without using green screen or other expensive effects that would break our budget."
Stawicki went in for an interview with Lynch on June 15, and found out he'd gotten the role the next day.
Lynch said the film is going to be completely G-rated, citing a lack of family-friendly comedies on the market today.
"It's about twins separated at birth," Lynch said, describing the movie. "One's a psychiatrist and one's a mental patient.
"There'll be no violence, no swearing, no drug use, no smoking," he said. "It's pretty much a nice, 80's-style comedy.
"A lot of the films we work on are horror films, they're R-rated," Lynch said. "We wanted to fill a niche that's being overlooked.
"You know, I have kids, and a lot of the people [who] work on it have kids, and we wanted a film we could watch with our kids."
Stawicki agrees, and said he looks forward to being able to watch the film with his own children.
He said he's also looking forward to expanding his film credentials.
"I've got a little bit of movie experience, not with anything this high-budget of course. I've done some work for small, short films, and I've made a few of my own short films and music videos while I was in film school.
"So I'm excited to see everybody in action, not just about doing my part for the film, but also seeing all the other members of the cast and crew doing their jobs."
Lynch said he's hoping the school will continue to be supportive of the film.
"We're going to be shooting lots of different locations around the school because this is our mental asylum.
"We'll be shooting about 10 days out here at the school."
For updates to this story, visit the Pioneer Online at www.occc.edu/pioneer.