OCCC crisis response team holds training seminar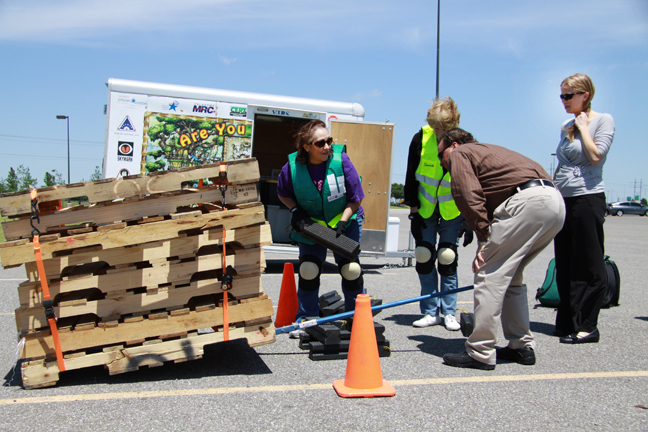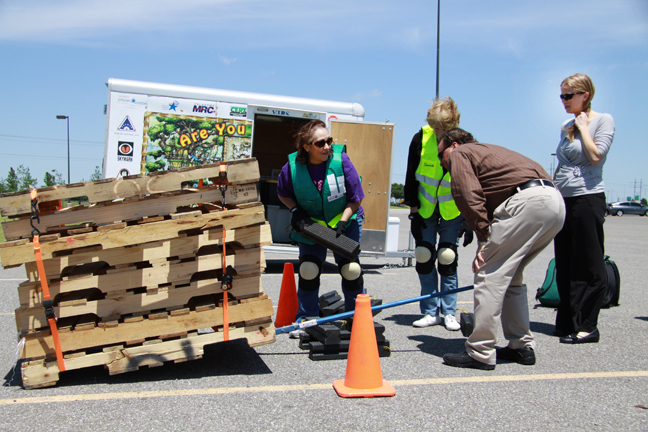 Photo by Mitchell Richards
Using rubber blocks and a crowbar, First Responder students lift a stack of pallets. Students were to raise the stack high enough to get a person out safely.
The OCCC Campus Crisis Emergency Response Team met for a training seminar in the OCCC parking lot on May 31, 2012.
The purpose of the training was to prepare the C-CERT for a situation where they might need to lift a heavy object in case of an emergency.
They simulated as if someone was trapped under a car or a large object and how you would rescue.
The Norman Fire Rescue Department was in charge of the training.
Lisa Teel, Director of Emergency Planning and Risk Management, brings in a different expert for every meeting to direct the training.
"I try to bring in someone who has expertise in the particular field that we are training for," Teel said.
C-CERT meet four times a year and each time they focus on different aspects of safety rescue.
Each meeting, the participants are given equipment that will help them in different situations such as gloves and knee pads.
The OCCC C-CERT is a voluntary program that is made up of OCCC employees who want to help around the campus. Lisa Teel believes that having a program like C-CERT is essential to the safety of OCCC and the community.
"Usually we only have about four to five police officers here on campus at a time so we help at-risk situations until the proper authorities arrive," Teel said.
To contact Brandon Willis, email onlinewriter@occc.edu.