OCCC celebrating Arbor Day early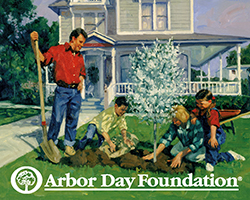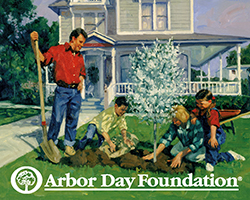 This year, Earth Day falls on Wednesday, April 22 and Arbor Day falls on Friday, April 24. So, OCCC decided to host an Arbor Day celebration in between the two days from 11 a.m. until 2 p.m. on Thursday, April 23 in the Communications Lab Lobby.
Student Life Director Erin Logan said although Earth Day and Arbor Day are very similar, Arbor Day is all about trees.
"It's really about the celebration and the appreciation of trees and the benefits they provide to our society," she said.
Students can stop by to visit various information booths, participate in activities, and even receive a free tree sapling from the Forestry Services Department of the Oklahoma Department of Agriculture.
"There will be a lot of interactive things that student, faculty and staff can participate in…
"You'll be able to take a carbon footprint assessment and get a t-shirt for completing that. We'll be giving out tree saplings," Logan said.
A contest to guess the number of trees on campus will take place and give students the opportunity to win a mature forest pansy redbud, an Oklahoma redbud or an autumn blaze maple tree.
At 2 p.m. ceremonial planting of an Oklahoma Redbud will take place outside the Main Building by Entry 3, Logan said.
While participating in the festivities, Logan encourages people to use the hashtag #oTREEplec on social media.
For more information about Arbor Day, visit www.occc.edu/arbor-day/.