OCCC celebrates 2012 graduates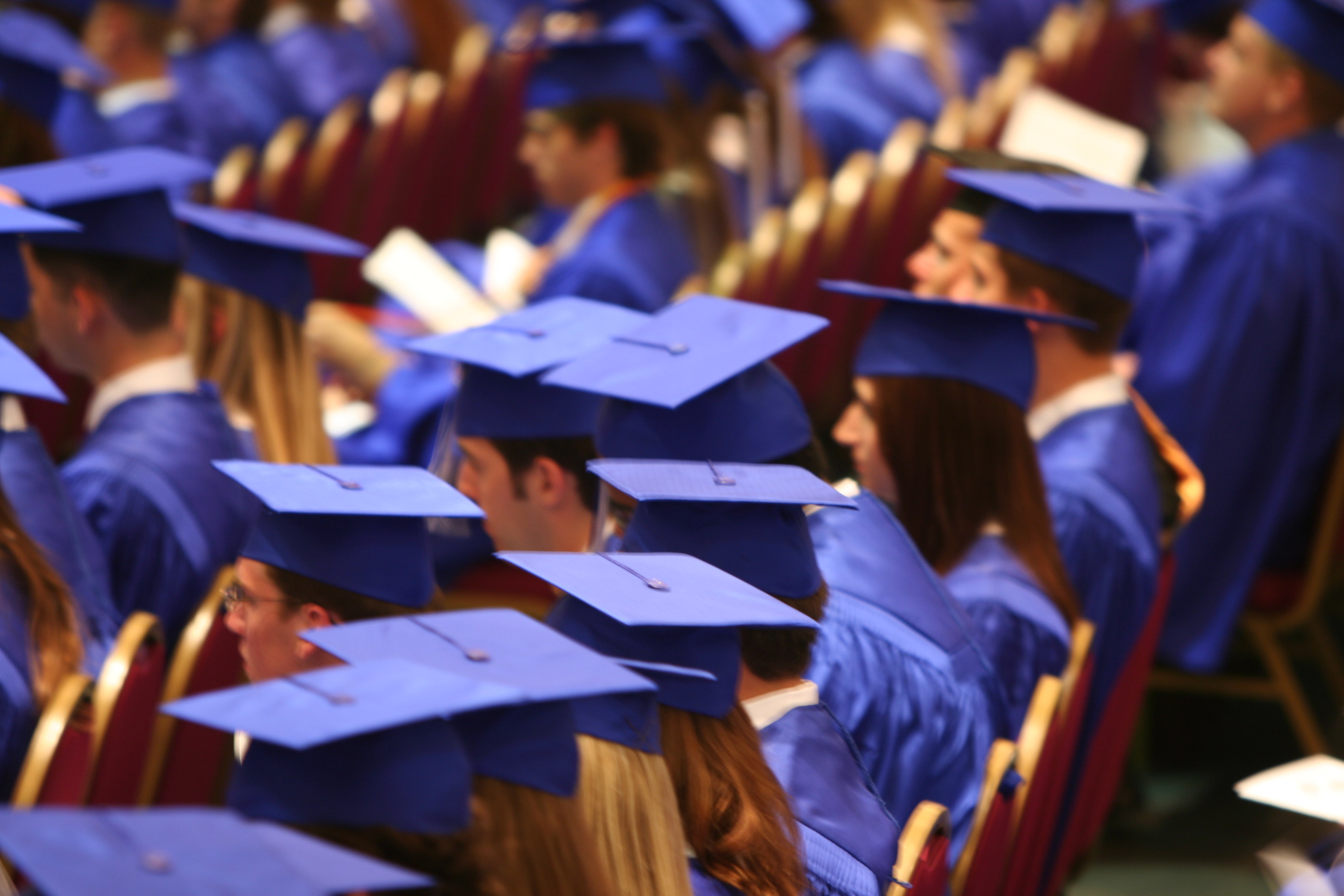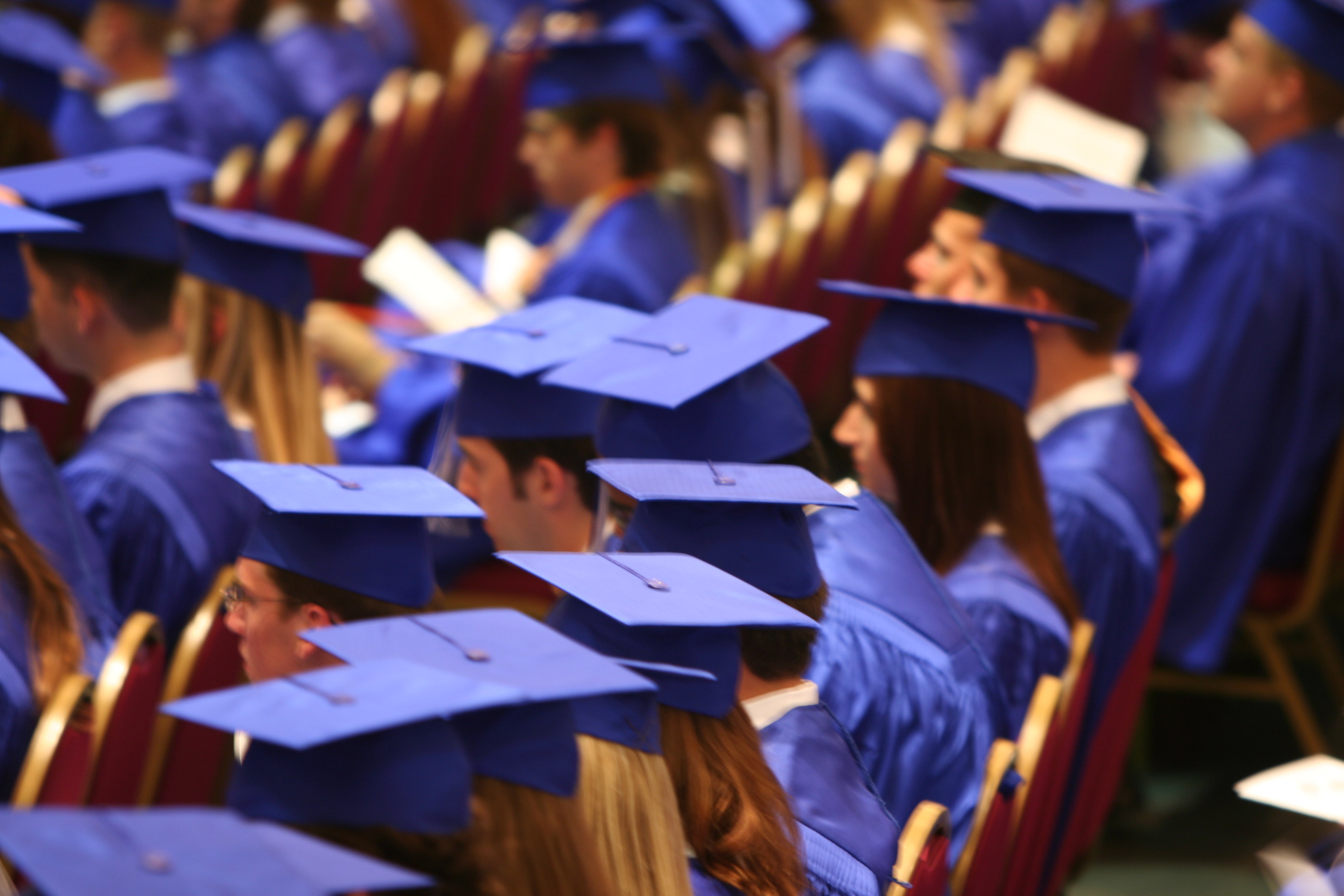 Cheers, whistles and dozens of names rang out in counterpoint to the strains of "Pomp and Circumstance" as OCCC's graduating class of 2012 filed into the Cox Convention Center Auditorium.
Before the ceremony, Alissa Thompson, who graduated with an associate degree in biology, said she felt nervous.
"I'm a disabled vet and I suffered amnesia in Iraq. So I … have no memory of my high school graduation. This is like graduating for the first time."
Despite her nervousness, Thompson encouraged others considering college to "go for it" and offered a bit of advice.
"Make sure you give yourself enough time to study and mix up your classes. Don't take all the hard ones at once."
Kenneth Meador, political science graduate, said he enjoyed his time at OCCC.
"It was great. The [political science] department at O-Trip is really great. O-Trip is a great school. Enjoy it while you can."
Meador said he felt good about graduating.
"It's been a long road for me. I dropped out of high school when I was 15. This is a big deal, something I thought I'd never do."
The students and family weren't the only ones enjoying the festive air. Debra Vaughn, Student Employment Services director, said she was excited for the graduates.
"Every year when this evening happens, you see the students you've worked with and you know how hard they've worked," Vaughn said. "So this is just a fun time. I just can't stop laughing because I'm happy for the students."
Student Life Director Erin Logan said for a lot of OCCC's students, graduation is "a new beginning."
"But it's also an end of a chapter that's starting a life that will change the history of their families forever. It's just an amazing experience to be a part of."
The celebratory air held as students took their seats for opening remarks and the commencement address given by U.S. Representative Tom Cole. Cole started his address by saying he was pleased to get the invitation to speak, but had a question:
"Why would you want to listen to a politician at graduation? Polls are now showing that members of Congress have a 6 percent approval rating among the public. That means we look way up to used car salesmen."
Cole used humor throughout his speech to soften the blow of his message.
"The time in which you live is a difficult one. The moment at which you're graduating is a difficult moment.
"It's a time of war. War is with us. Right now, others are shielding and protecting us. It's a uniquely competitive time. As Fareed Zakaria, commentator on international relations said, 'it's not that America is getting worse, it's simply the rise of the rest.' The rest of the world is adopting the economic, social, governmental and progressive practices that have made us great. We're working now to keep up," he said.
Cole said it's also a time of pessimism. "For the first time since the Depression, if you ask a parent if the world will be a better place for their children than for them, the answer will be no."
While it's impossible to promise an "easy path" or that "our country will always make the right decisions," Cole said, "our history as a nation is one of getting the big things right."
After the address, OCCC President Paul Sechrist presented the Presidential Award for Teacher of the Year to English professor Stephen Morrow who was described in the presentation as a professor who "walks the walk of putting students first," and "considers himself a student as well as a teacher, and is always striving to learn."
In his acceptance, Morrow said, "To all the students who've had me, who've been in my classes: thank you. Thank you for all the joy you've given me."
After the ceremony, Morrow said he was excited to receive the award. "I'm so humbled. [I] work with so many amazing people. We are a really wonderful institution and we just need to keep supporting each other and shouting for each other's success."
Emmanuel Gyebi, nursing graduate, said he enjoyed the graduation ceremony.
"Every last little bit of it. The speeches were straight to the point, and everything was fun."
Gyebi said he was "absolutely excited" to receive his degree. "I'm just happy to be done. I really am. Thank Jesus."
Graduate Athena Eggleston said she enjoyed the commencement though it "was a little long-winded. But it was humorous enough to hold my interest."
Gyebi said students thinking of taking classes, "will not regret it. It's one of the best decisions anybody can make in their life, to enroll. If anybody's waiting, I would say go ahead and do it."
To contact Jeremy Cloud, email editor@occc.edu.