Obesity a growing problem in Oklahoma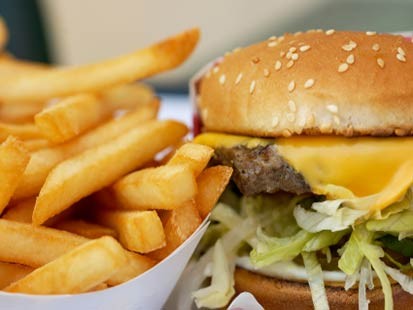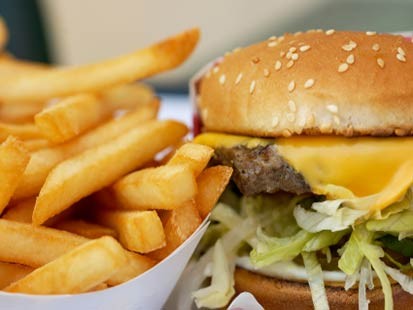 More than 60 percent of Oklahomans are obese or overweight, according to the booklet "A Guide to a Strong & Healthy Oklahoma."
This is one reason the state is considered one of the most unhealthy in America, said Lisa Vaughan, Risk Management coordinator.
"Obesity and being overweight is an epidemic in Oklahoma and a growing issue that we need to be concerned with in adults and children," Vaughan said.
An adult who has a body mass index between 25 and 29.9 is considered overweight, but a body mass index of 30, meaning 50 to 100 pounds overweight, is considered obese, according to the Centers for Disease Control and Prevention.
A person's body mass index number is calculated from the person's weight and height. There are several free calculators online.
Preventable health problems like diabetes, high blood pressure, stroke and depression are all backlashes of being overweight and obese, said adjunct biology professor Valerie J. Nwigwe.
These problems used to be prevalent only in adults, she said, but now more children are being affected.
According to the Centers for Disease Control and Prevention, heart disease, the leading cause of death in Oklahoma, is another fatal but often preventable disease that stems from obesity.
Student Support Services Counselor Jenna Howard said being overweight can lead to depression, and being depressed can lead to being overweight.
She recommends going to see a professional or counselor to get help.
Art major Lakeeda Martin, 23, said she has struggled with weight all her life. Her weight has left her feeling bad and uncomfortable about herself.
Another OCCC student agrees.
"Being overweight made me feel self conscious, an outcast and a loner," said journalism major Dontaye Abram, who has lost 100 pounds since last year.
OCCC Obesity Survey:
Students who said they are overweight:
37 percent
Of the students surveyed who said they were overweight:
92 percent said their diet was moderately healthy
4 percent said their diet was unhealthy
54 percent said they worry about their weight sometimes
33 percent said they worry about their weight all the time
13 percent said they never worry about their weight
54 percent said they never exercise
150 students were surveyed
He said he changed his diet and started exercising daily. He admits it's not always easy, but his weight loss results keep him motivated.
OCCC has implemented many fitness programs around campus for students and faculty, including a 1.1-mile indoor walking trail in the Main Building, Vaughan said.
Students and faculty can use the Recreation and Fitness Center for free all year long, Sport and Recreation Specialist Eric Watson said. It includes an Aquatic and Wellness Center.
The Wellness Center includes a fitness center, weight room and gymnasium open from 6 a.m. to 8:30 p.m. Monday through Friday and 9 a.m. to 4 p.m. Saturday.
Vaughan, who also teaches a Success in College and Life class, said she does a wellness presentation in class, teaching on health and better nutrition. She said she teaches out of the "Guide to a Strong & Healthy Oklahoma."
Vaughan said the number of students who use the Recreation and Fitness Center has increased since she has been doing this.
Students can also get a workout with some of the 12 fitness classes that are offered in the Recreation and Fitness Center, like Zumba, a fun cardio dance class, BOSU Blast that incorporates interval training, Water Exercise that is low impact in shallow water and Spinning that is a high intensity workout on a stationary bike, with expert coaching.
Students are not the only ones struggling with being overweight and obese. Faculty are too.
Learning Specialist Mary Turner said she struggles with her weight and the physical impact on her joints.
She believes she was discriminated against at a previous job because of her weight.
Like many adults who work and have families, she said, it is hard to focus on herself, while working long hours and taking care of her family.
The Employee Wellness Program has implemented successful programs like Wear Your Tennis Shoes to Work and now Race with Me competition. Employees are able to work out on their on time and when it is most convenient for them. Employees can track how much they are exercising, Vaughan said. The program aims to get employees moving more and becoming more healthy.
"One step at a time and small changes" offer the best hope for long term success, Vaughan said, so this is what she encourages.
Nursing Student Afefa Bruner, 19, said she is taking small steps and is happy to report she recently lost 20 pounds. She makes her small changes by drinking water or tea, instead of soda, and staying away from processed and sweet foods.
BMI Calculator
To calculator your body mass index, click here.
—Courtesy U.S. Department of Health and Human Services
Too little exercise is not the only reason Oklahomans are obese and overweight, Nwigwe said. Poor nutrition also plays a part.
Oklahomans are one of the states where people lack fruits and vegetables in their diet, Vaughan said.
Adjunct biology professor Patricia Holmes said people should focus on eating more fresh and frozen foods, such as vegetables and lean meats. It's wise to steer clear of high sodium, high fat, and over processed foods that cause obesity, such as fried and fast foods.
The OCCC cafeteria is offering students more healthy options and are always adding to the menu, to give students healthy choices, said Corrine Aguilar, Carson's Market Fresh Café manager. Some of the healthy options include turkey burgers, whole wheat pasta, yogurt, tofu, granola, soy milk, and smoothies, she said.
The cafeteria also displays the caloric intake on some of their food options, so students can be more aware of how many calories they are consuming, Aguilar said.
Psychology major Laura Benge, 29, said she has been eating in the OCCC cafeteria since the summer of 2008. She said the healthy food choices offered by the cafeteria have helped her maintain her weight.
"For lunch I have a salad, mixed with vegetables and whole wheat pasta," she said.
Nwigwe and Holmes both agree that people need more education on nutrition and healthy lifestyles so they can make healthier choices.
The OCCC Child Development and Lab School is trying to prevent early obesity with the children in their care by feeding them well balanced and nutritious meals and snacks, Child Development Lab Supervisor Lee Ann Townsend said.
They follow guidelines from the Child and Adult Care Food Program catered through Carson's Market Fresh Café. Vegetables and fruits are important ingredients in the meals, she said.
"Candy, cookies, and pop are contraband at the school," she said.
Outside food is not allowed in the CDCLS.
If parents want to celebrate their child's birthday, they are encouraged to bring stickers and pencils for the children, because birthday cake and ice cream are not allowed.
The kids get physical activity by going outside, one hour in the morning and one hour in the afternoon, she said.
The CDCLS is doing early intervention, teaching healthy lifestyles and habits that will follow kids into adulthood.